Twitter Turmoil: Fintech Opportunity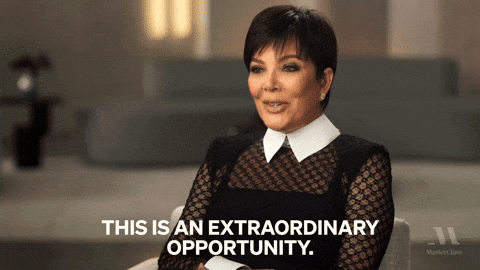 It's a turbulent time for businesses that rely on social media for growth.
Beat the platforms at their own game.
Twitter's implosion continues, with the platform struggling to maintain user and advertiser engagement as it pulls every lever to generate revenue. TikTok's future is still up in the air. And algorithms pigeonhole creators by suppressing those who step outside their niches. 
What to do?
Beat the platforms at their own game.
The current social media landscape offers community-minded fintech founders the opportunity to capitalize on the instability of these platforms. By leveraging owned communities, fintech startups can create space in a highly competitive market. 
The Broken Social Scene
Social media channels are currently facing 3 major issues:
Lack of Trust
Lack of Credibility
A lot of Noise
Elon Musk's Twitter rein can summarize these issues, including glitches, random tweet deletion, and a full vendetta against The New York Times. Musk removed the publication's blue check mark after the NYT shared it refuses to pay the fee required for Twitter's "pay-to-play" verification. With 55 million followers, the NYT is the 24th most-followed account on Twitter.
These issues have created social media turbulence hitting fintech founders where it hurts – their user growth.
Fintech companies that have launched their own community features have been able to shelter themselves from the storm.
While conducting business without relying on social media may be possible, you'll miss the opportunity to leverage these platforms as a funnel to grow your community and human-centric business model.
Users are willing to pay to be a part of something bigger than themselves, and customers of niche-focused fintechs are better examples of communities because of their shared needs.
Users are also willing to pay for value-driven content and education. As a result, fintech companies that provide educational resources, personalized content, and community-focused events have built trust and credibility among their users.
This is particularly important in the fintech industry, where users seek reliable and trustworthy sources for financial advice and services. However, trust in our industry still needs to improve, with financial services ranking below the Fashion and Entertainment industries on the Edelman Trust Barometer 2022.
One example of a company leveraging social media for community building is Volv. Co-founder, Shannon Almeida, said the platform's creator community focuses on non-video creators, aka writers.
The platform provides creators access to tools, resources, and opportunities to showcase their work to the right audience, but Almeida understands the importance of community-building as a more effective tool to let creators be their whole multifaceted selves.
"The algorithm on social media platforms tends to push creators down if they move out of their niche, making it difficult for them to showcase their work and authenticity," she said.
To solve that pain point, Volv redefines how the traditional social media algorithm works by ensuring that 50% of their users' content is discovery content, not just content based on their niches.
This does well by their users by providing fresh content and addressing their multifaceted needs while supporting their creator community.
This is the type of out-of-the-box thinking that applies to fintech companies.
Another example of a fintech company that is leveraging community building is SoFi. By partnering with Tori Dunlap, a financial educator, and influencer, SoFi can build a community of like-minded "financial feminists" interested in personal finance and invest in fighting patriarchal societal structures that have historically made women intimated by finance.
By providing a community leader through Dunlap that empowers a niche user to buy into the product and become a part of a movement bigger than themselves, SoFi has built trust and credibility among its users.
Transparently, I am one of them.
All it takes is a handful of people dedicated to bringing a journey together or mastering something interesting to build a community willing to pay for value-driven content and education.
Community Knowledge
Community-focused fintechs have several advantages, such as network effects that lead to lower customer acquisition costs and strong community alignment that reduces churn.
This, in turn, leads to higher revenue per customer, which can be further increased by diversifying outside of financial services.
Banks and credit unions have had difficulty doing this because they need to understand which segments of their customer base want what products and services.
However, community-focused fintechs can leverage their narrow focus on a particular segment to understand better which non-financial products their customers need and be better positioned to provide them.
5 reasons why community is a good business strategy:
Builds brand loyalty: By creating a community around your brand, you can establish a strong connection with your customers, leading to higher brand loyalty. A loyal community is likelier to continue using your products or services and recommend them to others.
Increases customer retention: A community-centered business strategy fosters a sense of belonging and connection among customers. This connection leads to increased customer retention as customers feel more invested in the brand and its surrounding community.
Provides valuable feedback: Engaging with your community allows you to receive feedback on your products or services. By listening to your community, you can better understand their needs and improve your offerings.
Drives word-of-mouth marketing: Happy customers will likely share their positive experiences with others in their network, leading to increased brand awareness and potential customer acquisition.
Facilitates co-creation: Involving your community in the product development process can create a sense of ownership and investment in the final product. Co-creation also allows for a more customized customer experience, leading to increased satisfaction and loyalty.
The Secret Key
For community fintechs to capitalize on these advantages is to find adjacencies that meet their users' unique needs.
Let's use dating apps, for example. What if fintech companies could help adjacent industries figure out the following:
How is money triangulated with any consumer product today?
How does the company help the consumer execute their money better?
How does a dating company take two people who just met and want to go to dinner and help figure out how to split that bill comfortably?
How does a dating company take a successful match and help them budget their move-in together, or how do they want to invest?
This is the essence of embedded finance and will be integral to the growth of community fintechs.
Practical Steps
The value of building an online community today is connecting people who are mastering something exciting or essential together.
Please repeat after me: A social media page is not a community. It's a tool for your community to come together and share information.
Your community needs to live elsewhere, whether on a Slack channel or any proper online discourse community. I've learned firsthand what this looks like after launching the Fintech Is Femme community: Real Talk less than three weeks ago.
Today, we're 40+ members strong, including fintech founders, CEOs, investors, and operators, all dedicated to helping each other succeed while embracing each other's interests outside of fintech.
Here are some practical lessons I've learned firsthand since launching a fintech community.
It's a long game. I spent 1.5 years building a free newsletter and presence before launching a paid community with membership dues. Communities don't thrive overnight; you can only expect your audience to buy into something once you've established a relationship. Will I spend $ on something from a stranger? Hell no. Will I spend $ to support my friend while fostering my personal growth and success? Hell ya.
You need a community manager. This is big. You're a fintech founder, CEO, and investor running a fund. You can't only sometimes be online catering to your community members' needs. Hire a badass community manager to take that off your hands. I promise she'll be worth the ROI.
Emphasize personal development. A community will help you and your members to learn new skills and reinforce new habits. Just being a member of an online community means a person is more likely to make the changes they have yet to be able to make on their own. The community adds a layer of accountability and support you won't find anywhere else.
Skin in the game. This community isn't just about you. Give your community members all the opportunities to step into leadership roles by prompting them to lead town halls and events and collaborate on the community's future.
Here are 5 steps to get you started on launching a community (steps I took):
Define your community's purpose: Determine what you want to achieve with your community, such as providing support, networking opportunities, or educational resources for your niche.
Identify your target audience: Understanding your target audience is essential to create a community that resonates with them. Identify the demographics, interests, and unique challenges to ensure your community is tailored to their needs. This will largely depend on you and your personal story. You should be representative of your target audience.
Choose the right platform: Choose a platform that aligns with your community's goals and target audience. Consider using platforms such as Slack, Facebook Groups, or LinkedIn Groups, which are popular for building communities.
Create valuable content: To keep your community members engaged, create valuable and relevant content: share industry news, best practices, and insights. Encourage members to share their content and participate in discussions. Be sure to amplify your community along the way.
Foster community participation: Encourage community participation by creating opportunities for members to interact with each other. Host virtual events, in-person meet-ups, and workshops, and provide a space for members to share their experiences and connect. Respond promptly to member questions and feedback to show that you value their participation.
Leading a community is a powerful and transformative step open to us all, yet it can be complex and unfamiliar.
The most significant piece of advice I can give: To build a community, I had first to become my own – to recognize my passions and ambitions and to be independent of others.
Through my work, I have seen countless leaders, each with their unique way of making a difference. Trust is essential to expand your community, and you must have a purposeful reason for starting it.
As a leader, don't forget to be part of the community yourself – creating a sense of common unity to bridge the gap between passion and purpose to drive growth.