CRYPTO
Bitcoin's Growing Pains
Bitcoin 2022 has been happening all week in Miami. I'm still trying to decide if I have FOMO or not for missing it (the current state of NYC weather is swaying me closer to yes).
Outside of news drops like Cash App letting users invest their paychecks into Bitcoin and Miami Mayor Suarez thinking a Bitcoin Bull makes the city the new financial capital… I see two different discussions happening.
1. Panels with celebrity athletes who don't seem to know how crypto actually helps with financial inclusion and the future of the world but are just paid to endorse something/want in on the action.
2. Panels with executives that are actual operators in crypto who are having discussions reminiscent of a traditional finance conference in the sense of topics: They're talking about institutional involvement, regulation, and compliance.
Welcome to the real world, Bitcoin.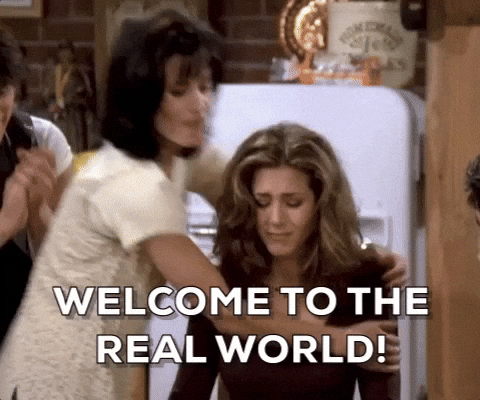 It's as if Bitcoin 2022 is like my family reunions where the grown-ups are discussing at the dinner table and the kids are playing outside or huddled in a room staring at their phones.
I think crypto assets are, simply, having growing pains. Crypto is finally having a seat at the grown-up table were discussions around regulation dominate. It's a part of the journey to its mass adoption. It had to get here eventually.
Why It Matters
I tuned into a panel called "Building and Scaling Bitcoin Businesses" featuring Lule Demmissie, CEO of eToro US, Jason Lau, COO of Okcoin, Tony Gallippi, Co-founder of BitPay, and Brian Shroder, CEO of Binance.
Naturally, a discussion around scaling Bitcoin businesses leads to a talk about regulation.
The word regulation mixed with crypto gives a "chilling effect" to the public, as Lule put it. We have this incredible technology with a wide range of use cases, like increasing financial inclusion, and regulation has the power of flattening the playing field and exposing the problems in the space.
But these companies are still getting their money transmitting licenses on a state-by-state level. So when you add in the US territories, districts and provinces — it's more like 60 different regulatory bodies they have to navigate.
We've got to lean into regulation to change the narrative and get crypto mainstream. Without it, the rules are just not clear and industry operators are struggling, said Tony of BitPay.
"You have to almost anticipate how a regulator is going to interpret the law," he said. "If you read the law, it could be black and white, that this activity is regulated, and we don't do that activity, but yet they're coming to us and say that we did.

So you have a dilemma. You certainly don't want to argue and make an enemy out of a regulator, but you need to engage and work towards a compromise and a solution where you've accomplished something."
Changing Perceptions
Brian, the CEO of Binance, said that there's this perception in the public that crypto is in this gray, unregulated space.
"It's total bullshit," he said, noting the many ways Binance prepares for examinations over the years. What that means for the industry is the messaging around crypto assets must be way more clear.
Leaders need to talk about how regulated the space is, demystify the gambling mentalities that sweep headlines, and reflect on what cryptocurrency is actually intended to do: Create a new system that, unlike the old financial system, is capable of including everyone.
Then as the broader public supports it, regulators will have to reflect the will of the people. Until then, we've got a long way to go in this uncertain regulatory purgatory we're hanging out in.
PROPTECH
Morty Makes Home Buying Suck Less
The home buying process is pretty broken — from stress in the system to prices soaring to record highs, inventory being scarce, and bidding wars.
In a national study by Freddie Mac of more than 2,000 renters and homeowners, 8 in 10 Americans believe the process affects both their physical and mental health.
Nearly 70% of respondents said they had trouble affording their monthly rent or mortgage payments over the past five years. In fact, mortgages account for two-thirds of household debt.
Basically, homeownership has the power to make or break financial health.
Morty, an online mortgage marketplace that matches customers with the right loan product for them, is using technology to automate and manage the entire experience so it hurts people less.
Morty recently raised a $25 million Series B from leading investors March Capital, Rethink Impact, Thrive Capital, Prudence, and Lerer Hippeau. The funding last summer brought the company's valuation to $150 million.
And more money is pouring into the property technology or "proptech" arena.
Venture-backed companies in the real estate and property tech space raised nearly $21 billion in 2021, according to Crunchbase. Plus the sector saw milestones like Procore's IPO.
By comparison, venture funding in the crypto space hit more than $21 billion last year, too. Given the hype and buzz around crypto, this makes me hopeful for the future of innovation for other areas of fintech that can change people's lives.
What the CEO Told Me
Had the pleasure of chatting with Nora Apsel, Co-Founder and CEO of Morty. She's an engineer turned fintech leader that literally built the engine that Morty is built on before jumping into the CEO role.
Talking about the fintech landscape, we've seen innovation in nearly every other vertical from student loans, credit cards, and even auto loans, but mortgages continue to lag.
A lot of it has to do with how the mortgage process operates in a lot of silos, so the communication across the process causes a major friction point.
"It's hard to innovate if you can't have that connected view into what is going on within the market," Nora said.

But the biggest reason is that there are some very big players in the industry, who have had their technology be dominant players. But now technology has advanced and it's hard to move incumbents whose tech has not moved as fast as startups that you're seeing now."
Check out my full interview with Nora to hear her thoughts on why mortgages and home buying have fallen behind other financial services and why the complexities of homebuying hold up innovation.
NFTs
eToro Expands Into NFTs With $20M Fund
eToro is coming into the NFT world hot with a $20 million fund launch to purchase blue-chip NFTs.
The collection is a part of the new eToro.art platform and features projects like Bored Ape Yacht Club, CryptoPunks, World of Women, and other projects of emerging artists.
Once its full funds have been deployed, this collection will make eToro one of the leading NFT collectors in the world.
eToro will debut the collection at the Bass Contemporary Art Museum in Miami this week, in a private event focused on the future of culture.
eToro also shared plans to commit $10 million to emerging projects, and act as a strategic partner to support bringing new NFT projects to market in 2022. To participate in the program, creators can fill out an application on eToro.art.
Why It Matters
eToro is a massive global social investing platform with more than 27 million users. As a crypto-focused platform, it makes sense to use its scale to further cement the idea that NFTs are here to stay.
Co-Founder and CEO of eToro Yoni Assia said it best,
"As one of the first companies to offer crypto alongside more traditional assets, it is only natural for eToro to serve as the bridge to bring new users into NFTs and the metaverse."
Plus, NFTs ballooned to a $41 billion market in 2021 and are catching up to the total size of the global fine art market. By comparison, sales in the traditional art market were about $50 billion in 2020.
Where Are NFTs Heading?
There has been some buzz about an NFT bubble and headline-making hacks that can make me second-guess this market. But I do see NFTs, at the very least, continuing to own the digital art and collectibles space through artists, creators, musicians, and fashion.
It's a bit of a learning curve. But I do believe once more people can understand how they can get involved and interact with NFTs that's how we're going to get to mass adoption, and soon the weird term "NFTs" is just going to normalize to be "art."
I fundamentally believe that our culture is influenced by the images we see, and NFT artists (who come from a more diverse array of backgrounds than traditional art) have the ability to change the ways we see the world.
I met artist Coldie this week. He's collaborated with Snoop Dogg on NFT projects and even had one of the most valued portfolios on Top Shots.
The celebrity collabs are cool for elevating his work, but he said he's more interested in using this technology to raise awareness. For example, he recently created a piece for a tribe in the Amazon rainforest that is being cut down.
And there are projects out there like a Brazilian company called Nemus that is using proceeds acquired by selling NFTs to preserve the Amazon rainforest.
You can watch me chat more about NFTs with artist Coldie on the Social Investing Network right here.
WTF ELSE?