Hi, fintech fam 🤑! How are you? I'm checking in because it has been a hectic time. The news cycle is overwhelming.
It's been frustrating to see hustle culture personified by Elon Musk and his haphazard management of Twitter and Sam Bankman-Fried and FTX story continuing to spiral.
Maybe it's time to put the male billionaire genius archetype to rest.
I hope today's read is an aspirational reminder of our opportunity to leave the world better than we found it – in our unique fintech way.
Now before we get into it, here is some housekeeping! Since Thanksgiving is next week, the send schedule will be slightly different.
So you'll hear from me on Monday and Tuesday. Then your girl is taking a much-needed break from writing to enjoy some downtime with her loved ones (*she says as she stares longingly into her cat's eyes*).
Be sure to take time for yourself, too, because real hot girls rest.
Was this email forwarded to you?
FTX Fall: Retaining Fintech's Trust
There's a saying in sports that offense sells tickets, and defense wins games.
Cryptocurrency trading is only a tiny part of the financial technology sector, but it has been the offense. The excitement around crypto trading has "sold the tickets" and brought mainstream attention to our industry.
This newfound attention has been both good and bad for fintech.
On the one hand, it brings much-needed awareness and interest to a sector often overshadowed by traditional finance.
But on the other hand, it also brings a lot of speculation and hype, which can be detrimental to the industry in the long run.
The failure of the cryptocurrency exchange FTX and its leader Sam Bankman-Fried has put the entire industry under scrutiny.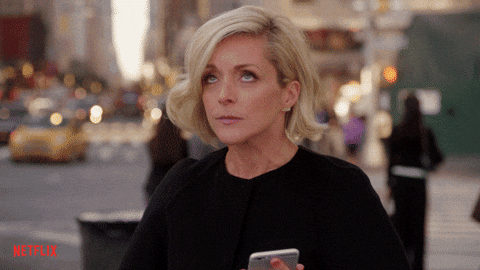 Due to the collapse, many fintech companies relying on crypto exchanges have been forced to reduce their operations.
And this could have a devastating ripple effect on the industry and those who rely on fintech companies for their financial needs.
This event has shown that no company is safe from the volatile nature of the crypto market. Fintech companies must be prepared for any eventuality, and diversification is the key to weathering any storm.
It has also made clear the importance of regulation. Without proper regulation, there is a risk of similar events happening in the future.
With all the focus on SBF and FTX spiraling, it's hard for users to trust any other fintech companies that offer similar services. After all, SBF and FTX are the next Michael Lewis movie waiting to happen, following in the footsteps of The Big Short.
This can lead to a decrease in investment in fintech and a loss of confidence in the industry.
Plus, trust in the narrative of crypto moving the needle on global financial inclusion has lost its momentum.
There are genuine and impactful use cases for blockchain that go far beyond just cryptocurrency.
For example, the company Figure provides home equity lines of credit through a blockchain process, and investors like Jackie Shoback are looking to fund web 3/digital identity companies to help more people access financial services outside of just a credit score.
The fintech industry must now work to show that these use cases for financial technology are just as "sexy" to slap on the front page of a magazine as crypto exchanges. This will be no easy task, but it is crucial for the industry's future.
One way is by focusing on the upsides of other fintech areas and their potential to give access to financial services to people who have been excluded from them.
Or highlighting how fintech could generate $700 billion in additional annual revenue if we did nothing more but provide financial services to women at the same rate as men (For context, this $700 billion opportunity is almost double the size of Elon Musk's net worth).
So if the best offense is a good defense, fintech companies – it's time to be in ultimate defense mode.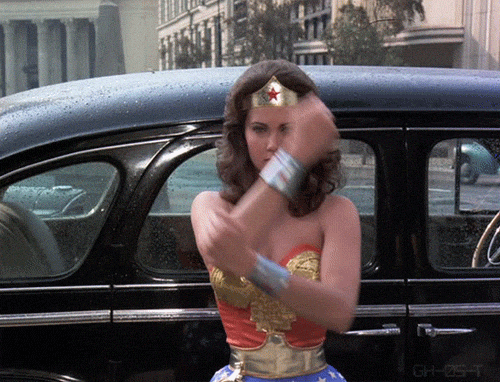 This isn't the first time the public has seen wealth and greed in financial markets screw up.
Satoshi Nakamoto created Bitcoin in 2008 in response to the financial crisis and over-leveraged banks gambling away customer dollars.
Oh, the irony.
For good reason, financial services have consistently appeared as one of the least-trusted sectors in business.
And guess who has the lowest level of trust?
Women.
53% of women responded with low trust levels in financial services, according to an American College of Financial Services survey.
Here's what's missing according to women's trust priorities (with my translation of what these mean):
Keeping my information private (Don't exploit me)
Resolving issues quickly (Don't waste my time)
Ease of access to money (Don't make things arbitrarily complicated)
Avoiding unexpected fees (Don't play me)
Treating me with respect (Don't patronize me)
Across the board, consumers are looking for reasons to trust. Here's what they want:
Company transparency about its products and services (84%)

Solid customer service (81%)

Community involvement (64%)
One of the most significant factors influencing trust is simplicity > knowledge.
Consumers want financial tools that are upfront. Complexity signals distrust, while simplicity can be attractive if it is transparent and truthful.
Bonus points: Consumers also said a company's treatment of employees and contributions to social justice and diversity could likely influence their decision.
May I point out that none of those top 3 reasons to work with a financial services company has anything to do with making more money?
Instead, 7 in 10 consumers cite "a company's values are aligned with mine" as a reason for trusting.
The problem today is that users must balance practical considerations with their values when choosing companies. Here's where they're willing to make trade-offs:
Price

Convenience

Lack of choice
Opportunities for Trust-Building
Millennials have the highest trust levels in all types of financial companies.
Room for growth lies with Gen Z and Boomers+ (who both have similar levels of distrust in financial services).
Consumers of color have higher levels of trust in online-only banks and investment app companies than white consumers.
Here's the catch: Companies need to understand the feelings and motivations among low-trust demographics and make inroads based on their priorities.
Stop focusing on driving engagement and refocus on customization and community.
The fallout from the Sam Bankman-Fried drama is still being felt and will continue to be felt in the fintech world.
Some companies are rethinking their strategies in light of the public's wariness of fintech firms. Others are using the situation as a learning opportunity to improve their practices.
So, while the industry is going through a ton of change that can make anyone feel pessimistic, let's remember there's no better time than right now to lean into the opportunity to increase community and trust in fintech.
A lot of lives will be better for it.
(PS: Get a girl who can reference sports metaphors and Beyonce in her newsletter).
Growing up surrounded by Latino entrepreneurs, but only seeing white faces in the media, Lyanne Alfaro knew it was time to tell a different story.
From business journalist to creator of the Moneda Moves Newsletter, and Program Manager at Google, it's no surprise Lyanne was recently named one of TIME X NextAdvisor's 25 Most Influential Voices of New Money.
Championing fintech, money and culture, Lyanne is putting Latino founders firmly on the map.
In this episode, Lyanne and I talk:
Growing up in the US as an immigrant,

the underrepresentation of LatAm founders,

and why companies should put way more emphasis on telling their story.
Here are some jobs that I'm curating for the fintech industry. Use this link to submit your role to be featured if you're looking to hire.
As a member of Spreedly's Enterprise PMO, this person will have responsibility for chartering and executing on some of the organization's most impactful initiatives.
Lead Full-Stack Developer, PayZen:
PayZen is a health care fintech startup that aims to tackle the growing patient payment responsibility problem. Cool af.
Trading Operations Specialist, Riskalyze:
Riskalyze, a leading wealth tech company, is looking for someone who wants to help empower the world to invest fearlessly through trading operations focused service. Looking for your entry into the industry? This is a great opportunity.
In times like these, every dollar counts.
That's why MainStreet is helping venture-backed startups save $50,000 of taxes in their first year alone.
MainStreet plugs directly into your payroll system to scan for R&D tax credits to find the ones that apply to your business.
So sit back, let MainStreet's expert tax team go to work, and watch your savings grow.
Sign up for MainStreet today.
Today's Listen: My latest podcast feature with Don't Retire… Graduate! Tune in here to learn: How Technology Is Opening The Financial Industry To More Diverse Voices
Today's Food: Had brunch at Hole in the Wall with one of my favorite femmes in fintech today. We shared the highs and lows of our experiences as female founders over a few lattes and avocado smash.
Today's Read: Picked me up a copy of Brotopia by Emily Chang. I'm only a few pages in and already obsessed.
Who else cried in the first 5 minutes of Selena's new documentary? It was so cathartic and made me feel less alone. It's important to remember that a part of our villain era is healing and growing into our power.
And as Selena says, "what a thing to be human, made her more of a woman."
That's all for now! Stay safe everyone. Hug your loved ones.
For more follow me on Twitter @nicolecasperson. See you Monday! 💛
Love,
Nicole
Want your message in front of 50,000+ fintech founders, investors, and operators?
Workweek Media Inc.
1023 Springdale Road, STE 9E
Austin, TX 78721
Want to ruin my day? Unsubscribe.