5 Takeaways from Fintech MeetUp
In the middle of the current economic crisis and Silicon Valley Bank's recent collapse, the fintech industry has been incredibly optimistic in the face of these challenges.
At least, that's what I'm hearing after more than 3,000 fintech nerds gathered in Las Vegas earlier this week during Fintech Meetup. This complex environment is seemingly the push the fintech industry needed to not only rise to the occasion but also think outside the box and come up with new metrics for success.
Simply put: The potential of fintech is immense, and the current crisis has only highlighted this.
From panelists on stage to conversations and interviews I had with attendees ranging from fintech founders, operators, and investors – the opportunity has never been more significant to create a much stronger financial system that benefits everyone involved.
Here are my top 5 learnings from the big fintech gathering.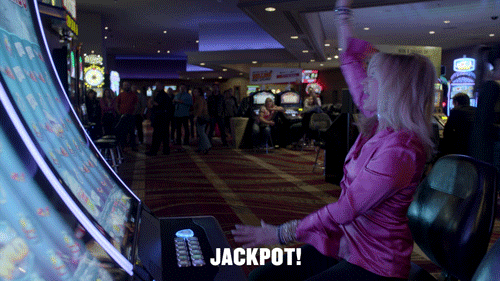 #1 No New Ideas, But New Execution
No one is building the next Visa, and investors are tired of hearing it. Investors aren't looking for the next big idea already out there – they're looking for a founder with outside-the-box thinking who can pave their unique pathway to profitability and clearly outline the roadmap of execution to get there.
We're in a boisterous market, and the stakes are high – founders need a clear and focused vision of what you're doing, where you're headed, and how you'll get there. So it's not just about taking a novel idea and running with it; the why now is equally important.
To achieve this, founders need to start by having a narrow point of focus; having tactically focused objectives, milestones, and a plan to reach them is essential. Then, paint an authentic story of why it matters now, how you'll deliver your focus point, and how you plan to use the resources you'll have access to.
#2 Marketing Matters
With the economic downturn, cutting marketing budgets immediately can be tempting. First, however, we must remember the power of brand and infrastructure. We've seen how a lack of brand marketing can affect our perception and how things may evolve. 
That's why it's imperative to look at the human-centered side of things, such as with SVB. It's not just businesses that have been impacted, but founders who have mortgages and rely on financial products that need to be better understood. 
We must take the lessons learned and use them to inform our strategy – this isn't the time to back off brand and marketing.
#3 Diversity Is the Profitable Opportunity
When homogeneity dominates at the top echelons, we are missing out on market opportunities, as the systems that have been created have been incredibly beneficial to growing wealth and economic stability.
However, as we have seen in the last week, with the current SVB crisis, homogeneity, and group thinking can eventually destroy it. Therefore, we need to be open to new ideas and perspectives to keep moving forward and ensure our financial systems are available and optimistic for the future.
Study after study has shown that having a more diverse workforce leads to better business outcomes and higher profits. To push diversity and inclusion forward, fintech companies must become the trusted partner essential to show incumbents that the opportunity to reach diverse markets is real.
The challenge? Often, small businesses or diverse consumers don't trust the banking system, leading to a lack of data, infrastructure, and, ultimately, willful ignorance on our industry's part to serve marginalized communities properly.
This can be seen in the fact that 62% of the population is underbanked and underserved, yet 90% of the economy is small businesses, and most minority-owned enterprises are SMBs.
Ultimately, a company's success depends highly on the founder, who must understand the need to create systems that cater to a diverse, inclusive audience. This is particularly true in financial services, which is still dominated by a homogenous ideology that does not offer the necessary market opportunities for growth.
It is more important than ever for fintech to create a system that puts the trust in the people that it serves. We need diversity internally to make that happen. 
#4 Leverage Your Network
One investor shared that she is more likely to invest in a founder who was introduced to her by another in her portfolio.
Finding the right investor can be difficult, particularly for female and diverse founders who may need access to a strong founder network or relationships with venture capitalists.
However, securing the right deal is possible. With the right strategy, founders can use their network to succeed. The best advice I heard is for founders to leverage their network to get in front of the right investors, using references from their investor network, and ensuring they are putting their best foot forward are all key steps. 
Furthermore, successful founders can share their stories and make a connection with potential investors by illustrating how their personal experiences have inspired them to be uniquely positioned to make the venture a success. *I heard this a ton*
#5 Maintain Relationships
Maintaining relationships can be difficult, and often our first response needs to be the right one. However, it's important to remember that the first "no" isn't the end of the road.
The best way to build and maintain relationships is to meet people in real life.
In today's world, where entrepreneurs and founders are focused on their next round of funding and thinking about where their next source of capital comes from, it is essential to remember the importance of running your business – and maintaining relationships is a massive piece of the puzzle. 
Doing so is what will keep relationships strong and your business successful.