What Investors Are 👀 for in this 🐻 Market 
OUTLOOK
What Investors Are 👀 for in this 🐻 Market
We've seen some less-than-optimistic news in the fintech sector lately. And you've probably heard the term "slowdown" more than you'd like.
Funding is down, big investors like YCombinator are asking its portfolio founders to "plan for the worst," and fintech giants like Klarna, Robinhood, and BlockFi are laying off hundreds of employees.
There's a lot to be pessimistic about.
But I always like to say that it's easier to be cynical than to be aspirational.
So in the wise words of Caitlin Cook:
"Times like this are what separate the real builders from the scammers. Time to show the market what you've got."
LFG 🚀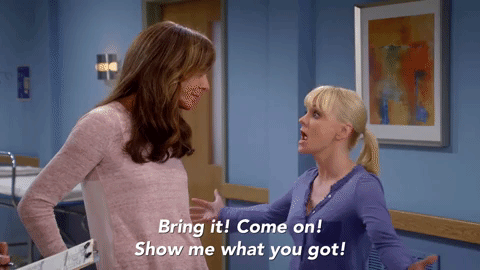 Aspirational Future
Last month during Fintech Nexus, I popped into a panel discussion with these ladies discussing the future of investing.
Kelly Fryer, Executive Director @ FinTech Sandbox
Jennifer Lee, Partner @ Edison Partners 🥚
Emmalyn Shaw, Partner @ Flourish Ventures
Given the current market, the conversation centered around the downturn.
But it wasn't doom and gloom.
Instead, these leaders are ready for the next wave of growth with the cohort of resilient fintech companies that push through.
Why? Because every downward dizziness is an opportunity to be strategic about what's next for your company.
You should be asking yourself: Where do you want to extend your product roadmaps to be defensible? Venture folks are looking for loose synergies that exist within their portfolio.
But the most crucial element is people.
Strong businesses thrive with thought leaders. So now is the time to focus on taking care of your people – from your employees to your end-user.
And that advice doesn't just come from me. That comes from leaders Kelly, Jennifer, Emmalyn, and lots of leaders via Twitter. (I wouldn't be surprised if many women crush it during this slowdown).
Will there be natural consolidation opportunities? Yes.
Will layoffs continue? Yes.
But the fundamental truth is that some of the best companies come out of every downturn.
So, how do you sustain throughout so you can become one of them?
Here's how.
Focus on Your Team
As a fintech leader and operator, having a team that gives you confidence that they will be able to move with the market's volatility means that customers will feel that in the end product.
Ensure your team has a robust data-driven approach during this time. Don't make moves all willy-nilly.
Stop worrying about what others are doing. Just because you see someone else with a heavy content marketing approach or go-to-market doesn't mean that's what you're going to do.
Everything changes with valuations and fundraising trends, and you need to be able to shift quickly and resource efficiently.
That's what makes you attractive to the folks writing checks.
As Jennifer Lee said:
"It's a tough time, and we recognize that as investors. The question is: How do you respond?

It's that maturity, as a team, that really makes the difference, particularly in these markets."
And to keep up growth, create financial solutions built for real humans with real human problems.
A few areas:
SMBs: Working capital, cash flow management, lending, and resourcing solutions for that space.
Regional and Community banks: Helping build out infrastructure and digital access.
Sustainable & inclusive finance via the convergence of fintech x other industries.
Convergence between DeFi and TradFi: What interlocking technology enables us to transcend both environments and from an infrastructure perspective?
So, thinking of the year's second half, how do we get there?
Focus on Data: Whatever you're building in fintech, you need all sorts of data from credit data, capital market data, and account data, and all those items are pretty expensive. That's why Fintech Sandbox exists.
Regulation. How can fintech leaders influence outcomes? First, you have to work with regulatory bodies and policymakers. Flourish Ventures, for one, dedicates 10% of its capital to engaging with policymakers.
Build a community of entrepreneurs. Create circles around coaching, leadership, and leaning on each other across different disciplines. You can do this both internally and externally.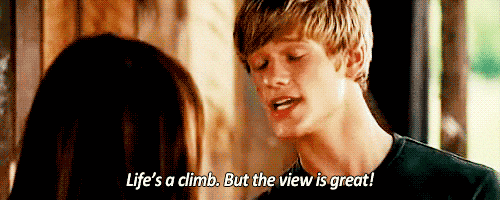 Quick Reflection
Flashback to those lowly days in March 2020 when *suddenly* remote payment systems became the lifeblood of every business and institution on the planet.
Suddenly, fintech was needed for everything.
Fast forward to 2021, with the pandemic still casting a shadow over us, and a record number of fintech deals drove overall global investment to $210 billion.
Fintech was the leading sector for venture investment in 2021.
And nearly nine in 10 Americans now use a fintech app to manage their financial lives.
Now, it's 2022. There are fewer masks, and we're all returning to events IRL. Life looks promising.
But inside, fintech tells a different story. The industry gets a bit of a gut check.
The flood of SPAC-backed fintech debuts has evaporated, and public companies like Coinbase, PayPal, and Square/Block have seen their stock price nailed since 2021 highs.
Do you know what else has happened? More people are engaged with their finances than ever before.
Diverse leaders are emerging from Wall Street and outside industries to humanize the fintech landscape, and when all is said and done, fintech is here to improve people's lives.
We all have one primary tool in common: Money.
It's not optional. It's the foundation of how we build out our unique identities.
And fintech can help people and their businesses during an economic downturn.
Let's lead with empathy. If we can start with empathy at the core of everything we do, we'll get through this and remember why we're all here in the first place.
To make finance human.
And that's something to be optimistic about.
BENEFITS
Catch Benefits Expands Offerings
Catch Benefits, the personal payroll fintech company for freelancers, expanded its offerings with the launch of SEP IRAs.
SEP IRAs — Simplified Employee Pension Individual Retirement Accounts — are an essential vehicle for financial stability.
With higher contribution amounts, Catch users can set aside more money for the future. Given this economy, that's more important than ever.
SEP IRAs allow you to add money when convenient — up to 25% of annual income or $61,000 — and Catch makes it automatic.
Plus, SEP IRA contributions are tax-deductible, helping offset income taxes.
So why does this matter?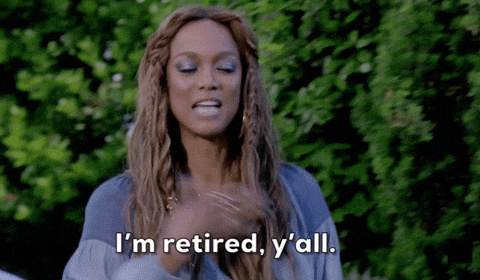 A growing portion of the US workforce does not receive income in traditional ways.
We're talking about the following:
36% of US workers are a part of the gig economy.
12% of workers started freelance jobs because of the pandemic.
Small to medium-sized businesses make up 99% of all US businesses.
Given the current state of the economy, we're bound to see more people take up freelance and gig economy work.
But why is this market so hard to serve? How can fintech be a part of the solution?
Kristen Anderson, the founder and CEO of Catch Benefits, has answers.
NFTs
You've Been Served… An NFT
That's right. With the help of a law firm and a court order in New York, exchange LCX is serving an anonymous hacker with a lawsuit via an airdropped NFT.
At the start of this year, LCX was hacked for about $8 million in crypto.
According to a report by The Block, a New York judge ruled that law firm Holland & Knight could airdrop a wallet believed to be controlled by the hacker with an NFT containing legal documents.
Talk about future use cases for NFTs beyond concert tickets and digital art.
Why does this matter? Well, in a world of sad digital asset news, this is a more optimistic step.
Think about it: the lawyers could use the very traceable characteristic of NFTs and find the hacker's wallet, freeze their assets, and didn't serve someone innocent by accident.
Those are some wins right there.
WTF ELSE?