Brazil's Second Self-Made Woman Billionaire
NEOBANK
Brazil's Second Self-Made Woman Billionaire
In 2013, three founders from different countries started a digital bank.
Over the next decade, they'd watch it grow to 40+ million users, IPO at a $44 billion valuation, and become one of the most formidable neobanks in the world.
This is the story of Brazillian Nubank. I saw founder and CEO David Vélez Osorno speak during Fintech Nexus about how the company brought millions of underserved people into the financial system.
It was incredible hearing the intentionality behind David's approach to building a customer-centric digital bank. Much of his intention involved leadership – an understanding that you're wasting time without diversity in decision-making rooms.
David now graces Times 100 Most Influential people, and I couldn't help but wonder – what about his Co-Founder Cristina Junqueira, the woman standing by his side?
Here's what I found.
Cristina Junqueira was working at Brazil's traditional banking institution, Itaú Unibanco, in 2013 when she realized she was over making the rich richer.
Once she decided to use her knowledge of the corporate financial system to become a force for good, she got together with friends David Vélez Osorno & Edward Wible.
Together, they exploited a hole in the fabric of Brazil's traditional banking system where 45 million underbanked people didn't have access to the financial tools they needed or were paying ridiculous fees for them.
Unlike her co-founders, Cristina grew up in Brazil as the eldest of four sisters, with parents working tirelessly to maintain their practices. As a result, she inherited her parent's work ethic and their responsibilities as the eldest sibling.
Cristina's early experiences are a critical factor in the future of Nubank's success.
Early on, Cristina was wearing many hats, as they say in the startup world. She would be leasing small offices in San Paulo, answering the customer service line, and designing the company's website all at once.
On top of it all, she was pregnant with her first child. She has said how those early experiences as a mom-to-be and a fintech founder shaped the structural choices the company has made in terms of gender equity and inclusion.
With Cristina at the helm, she ensured Nubank's policies address gender equity. One example is by bringing more women into technology teams.
Nubank will host events like "Yes, She Codes!" a recruitment event targeted at female software developers. In addition, Nubank has mentorship programs for female leadership and especially for new mothers to stay connected.
All this translates into a more inclusive work culture. For example, women make up 43% of the digital bank's 2,000 employees, including 30% of all senior roles, compared to 8% in the sector.
The evidence is clear: businesses that work to foster women's success (as well as men's) have been shown to outperform those that don't.
Nubank is a leading example. It is the biggest neobank by market capitalization in Latin America, having listed on the New York Stock Exchange in December 2021.
It's now worth more than $44 billion and has the support of some of the biggest backers in the market — including Warren Buffett's Berkshire Hathaway and SoftBank Group.
I fundamentally believe its success boils down to its leadership team and their singular focus on the strategy that got Nubank off the ground. For the next Nubank, I'd look out for other neobanks leveraging a similar process at the top.
When Nubank first opened, it only offered a credit card — one of Brazil's only financial products not requiring a banking license. Over time it gained a bank license and now offers these products:
Credit cards
Personal and business checking (with debit cards)
Investments
Loans
Mobile payments
Life insurance (as part of a December 2020 partnership with Chubb)
As for Cristina – she emerged as Brazil's second self-made woman billionaire as the fintech was also named the world's first and only company with a female founder to reach a valuation above $10 billion.
Cristina is reportedly no longer a billionaire this year as the neobank's price cools. Still, if there's a lesson Nubank's story tells me, the success of any system is contingent on the stability of all of its parts.
And when women win, we all win.
UKRAINE
Support Through Digital Art
IamUkraine Studio, the founder of the Zelenskiy NFT charity project, is teaming up with Australian fintech company Finder to help people affected by the war.
Together, the companies will increase efforts to raise funds for charity and provide resources to Ukrainian humanitarian organizations.
Some members of Finder's team, who are currently in Poland, opened their homes to Ukrainian refugees.
So the Finder team created an NFT project called Peace Koalas to allow anyone willing to help invest in a piece of digital art while donating to a good cause.
All minting proceeds and royalties from the secondary sales will go towards helping Ukrainians in need.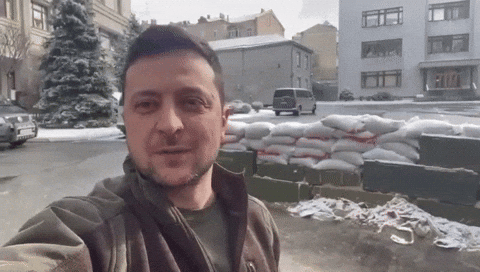 ZelenskiyNFT has partnered with more than ten organizations working in various areas, providing help to Ukrainian civilians and defense forces.
The funds from selling NFTs from the ZelenskiyNFT collection, which comprises 10,000 pieces of digital art and royalties from secondary sales, will be distributed among these organizations.
ZelenskiyNFT collection is a blockchain initiative launched to provide supportive assistance to global communities through digital art.
The project brings together artistic representation with a substantial social cause to empower struggling communities and help them overcome adversity.
The IamUkraine will launch the Zelenskiy's NFT Collection on Wednesday.
In April, Ukraine's general crypto donation website said the country received at least $60 million in donations via digital assets.
PRIDE 🏳️‍🌈
Fintech's Role In Transgender Equity
Between 2-6 million people in the United States identify as transgender, and 34% of those go without an official identity that matches their gender.
This gap makes it hard to access banking and financial services products.
Kate Anthony isn't just leveling the playing field. She's building a whole new one with her company Euphoria, bringing out the best in fintech and changing lives.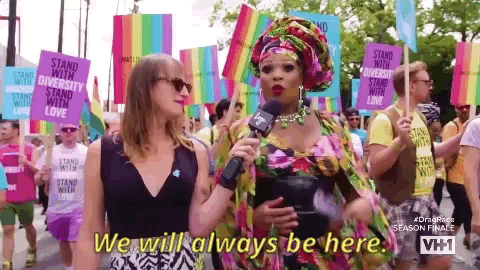 Euphoria steps in with a suite of technologies offering information, support, and, crucially, a banking app that helps transgender people achieve their transition-related goals.
Tomorrow kicks off LGBTQ+ Pride Month.
To honor and start the month off right, I encourage everyone to listen to this episode of Humans of Fintech where Kate discuss how the app, Bliss, allows people going through transition to plan and save.
We talk about some of the critical financial struggles the trans community face and how fintech is helping ease some of those burdens and financial stress points.
Kate talks about struggles on the path to becoming her true, authentic self and how her relationship with technology has played such a significant role in her transition.
You'll also learn more about Euphoria's services supporting and advising transgender people and why 80,000 platform users are just the start.
Click here to tune in to the full episode with Kate Anthony. Happy Pride!
WTF ELSE?