Fintech's Focus on Alternative Investments
ALTS
Fintech's Focus on Alternative Investments
Do you like listening to the news? I turned this story into a bite-sized podcast for you. Give it a listen here!
When I think about the new age of fintech, alternative investments are top of mind as an in-demand growth sector.
And for a good reason. Research from Preqin projects that global alternatives AUM will surpass $23 trillion by 2026, up from ~ $13 trillion by 2021.
Alternative assets feel like a new and buzzy term, but investment in these assets is nothing new. Some of the earliest examples of private-capital-type investments can be traced back to the 1800s, when individuals made investments in projects during the Industrial Revolution.
But restrictions on the financial structure of banks meant that wealthy families and individuals primarily dominated private investments.
So access to and distribution of alternatives is fundamentally broken because most people don't have access to a very lucrative asset class – creating an income and opportunity gap.
This has spurred a need for alternative investments, and fintech is filling that need.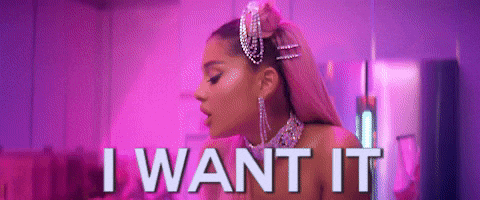 Transparency
Alternative investments have been notoriously difficult to access. For retail investors, it's been extra painful as these asset classes were historically reserved for the rich.
Milind Mehere, CEO of Yieldstreet, told me that's the reason he founded the platform. Before Yieldstreet, Milind was an immigrant student once scoffed at by a financial advisor at a big bank after asking to diversify his portfolio away from classic 60/40 stock/bond.
Since its founding in 2015, Yieldstreet has funded over $2.2 billion of investments.
When it comes to building these platforms, fintech has a significant advantage to thrive in this space since the traditional institutions sit on top of outdated technologies that trap data and manage books using *gasps* spreadsheets.
This is where transparency comes into play.
Since legacy institutions created these outdated but widely used technologies for portfolio and investor-level accounting before the rise of APIs, they can't integrate other systems.
This inherently traps the data contained in these systems and makes it pretty useless. In addition, trapped data means a lack of transparency to investors who crave information about the funds and about their holdings within that fund.
Fintech companies building in this space have to remember that money and values are directly tied together these days. Therefore, providing perspective on fund exposure by geography, sector, and type, along with digital, interactive, and actionable benchmarking, is critical to delivering transparency.
The changing regulatory environment and rising demand for transparency from investors also play to the strengths of fintechs that are agile in updating processes quickly.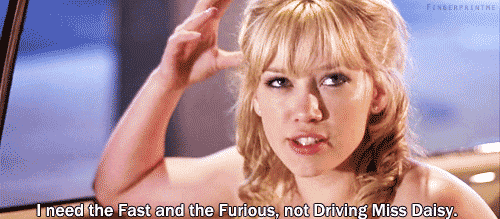 Stepping Up
Crypto typically receives the alt-investing spotlight these days, causing popular platforms like Yieldstreet to launch a crypto wallet so users can deposit Bitcoin and Ethereum with the option to convert those digital assets into fiat currency and then invest in other asset classes.
But there are other hotbeds for fintech to lead the way in alternatives. For example, platforms like RocketDollar help those with retirement funds access alternative investments like real estate, startups, and crypto. I got a chance to chat with Founder Henry Yoshida about it here.
This value comes from the user interested in their investments reflecting their personalities. With alternatives, users are personally connecting to assets like art that bring them something more than just monetary value: It's fun.
A fintech company doing this well is Vinovest, which has found product-market fit by making investing in fine wine available and appealing to Millennials.
Vinovest is redefining investors' relationships with luxury assets. HearingTo learn more about the changing landscape of luxury investing, tune into my conversation with Vinovest founder and CEO Anthony Zhang.
Newer entrants keep popping up, too. AssetTribe, another new alts platform, launched today and is tapping into the fine wine investment game, partnering with Oeno Group for its very first fund.
Luxus, a female-founded investment platform, is entering the game by offering shares of a rare pink diamond from a unique Australian mine that closed down in 2020.
iCapital is leading the fintech space on the institutional investor side.
The platform has been busy with new developments. For example, this month, it secured three patents for technological advances in data security within the alternative investing process and announced its acquisition of SIMON Markets today.
And iCapital services more than $125 billion in platform assets and employ more than 800 people globally.
So the evidence of the booming alts market is clear to see. We're at a place where demand is snowballing that it's also exposing an old system that's wedded to the old way of working with paper-based manual systems. And ain't nobody got time for that.
Check out these top alternative investment platforms featuring some Humans of Fintech guests (and upcoming guests).
BaaS
The Tech Nerd Changing Banking
During fintech's boom, founders were eager to raise VC and get their product in front of the U.S. market ASAP.
Playing it cool for 15 years primed one company to raise the largest Series A by a Latina fintech founder.
Now she's ready to take on the U.S. Here's her story.
Trained as a lawyer with a full career in banking, Anabel Pérez is a CEO obsessed with bringing financial services to new people and new places.
With her BaaS company, NovoPayment, she has:
expanded into 12 countries
has more than 72 deployments
touches more than 12,000 platform users across the Americas.
And NovoPayment just raised a $19M Series A dedicated to extending its Latin-American-focused financial services software business into the U.S.
Here are the 3 next steps on NovoPayment's growth plan:
Expansion: More APIs across more partners.
Talent acquisition and scaling operations: Hiring over 100+ and open hubs in Austin and San Francisco.
Accelerate growth in the U.S. so clients can capture new value.
Plus, the startup is at the forefront of key trends:
Payment company funding is up 124% year over year at $32.7B.
LatAm and Caribbean is now a $6 billion fintech market.
A $3.6 trillion market opportunity in embedding fintechs' new tools in financial services and other industries.
It's hard to ignore NovoPayment's success as it comes during a time when women and Latinx founders and entrepreneurs are hardly represented in VC dollars.
Only 2% of VC funding goes to all-female founding teams.
Only 2% of VC funding last year was put into the hands of Latin founders.
Novopayment is a key player moving the needle to create a more equitable fintech landscape.
To hear more about Anabel and Novopayment, tune in here.
EVENTS
Fintech Nexus USA
I spent my whole day attending the jammed-packed Fintech Nexus event in NYC. It was a day filled with learning and spicy discussions around the future of fintech innovations.
Here are the sessions I'll be coving in upcoming newsletters, so stay tuned!
How the World's Largest Digital Bank Brought Millions of People into the Financial System with David Vélez Osorno, Founder, and CEO, Nubank.
How Fintechs Are Tackling Decades of Financial Inequity
The Power that Influencer Marketing has to Bridge the Gap in Financial Literacy
How to Think About Fintech Investing Today
WTF ELSE?