ASIA
Fintech and Vietnam 🇻🇳
Do you like listening to the news? I turned this story into a bite-sized podcast for you. Give it a listen here!
41% of people who own cryptocurrencies are Vietnamese. That's a higher percentage of ownership than in India, Brazil, and Norway.
And Vietnam is working on a legal framework for crypto. Thank goodness, considering funding in blockchain and crypto quadrupled in 2021, hitting $15 billion.
But crypto isn't the only sector of fintech thriving in Vietnam.
It's AAPI Heritage Month, and I want more Vietnamese content (as my friend Trung Phan's parents say). Let's dive in.
What's Up
Vietnam is forecast to be the most attractive emerging market for fintech.
That's a pretty significant forecast considering fintech companies in the Asia-Pacific region received an investment of $27.5 billion with a record of 1,165 deals last year. That's almost twice the $14.7 billion seen in 2020.
But Vietnam's young, vibrant, and tech-savvy generation gives the country an edge. This new generation will transform the country into a full-fledged digital economy. Vietnam has about 64 million Internet users, ranking 6th in the Asia-Pacific region and 13th globally.
And the country is host to over 100 fintech startups and continues to increase its unicorn count.
E-wallets and online payments currently occupy a significant part of the fintech market (31%). E-commerce in Vietnam is expected to post an annual growth rate of 49% between 2015 and 2025, with the market size projected to reach $23 billion.
Vietnam's latest fintech unicorn is e-wallet Momo, which crossed a $2 billion valuation after a $200 million Series E funding led by Shihuzu Bank. The fintech became the fourth unicorn in Vietnam, joining VNG, VNPay, and Sky Mavis.
According to a Visa survey, 57% of Vietnamese fintech users had up to three e-wallet apps, and 55% prefer an app that can execute all transactions.
E-wallet providers also include Moca, ZaloPay, Viettel Pay, Payoo, ShopeePay, and, most recently, MobiFone Pay.
And with 69% of its total population having no access to traditional banking services, alternative and P2P lending are the next growth sector for Vietnamese fintech companies.
Vaymuon.vn is one of the country's most prominent P2P lending players, with over 2 million users and 400,000 investors.
What's Next
Given Vietnam's significant fintech growth potential, it'd be worth paying attention to some of the hottest early-stage fintech startups:
Infina: a retail investing app aspiring to become the "Robinhood" of Vietnam (I'd choose a different comparison, but you get the point).
AnFin: another stock trading app, this one fractionalized shares so users can start investing for just 50 cents.
Fun fact: Only 3% of Vietnam's 100 million population has a brokerage account.
3. Nano Technologies: a mobile app that lets workers in Vietnam access their earned wages immediately.
4. Gimo: on-demand payroll services. The app also lets users track their workdays and daily earnings in real-time and receive personal finance tips.
5. Bizzi: An accounting automation tool that sits on top of existing accounting software and leverages technologies like robotic process automation and machine learning to automate bill payments, receipt scanning, compliance, and bookkeeping.
The most active investors in the Vietnamese fintech sector include Y Combinator; Jungle; Goodwater Capital; VSV Capital; 500 Global Vietnam; VinaCapital Ventures; Zone Startups Vietnam; and 1982 Ventures.
I was initially interested in researching Vietnam's fintech status after learning it's the most attractive emerging market in front of the Philippines (you can read about fintech and the Philippines here).
It's pretty fun to trace your roots and uncover learnings about other countries you'd never suspect. That discovery is critical in our fintech space. We should be aware of how others live and engage with their finances via technology and what the future of fintech can look like across the world.
Don't sleep on international fintech companies. (For example, eToro started in Israel before making its mark in the US, UK, and Australia).
CRYPTO
A16z Addresses Crypto Downturn
Andreessen Horowitz (a16z) dropped its "State of Crypto" report at a time when we could all use some positivity.
Crypto has had a tough few weeks, no doubt. Investors even pulled out ~ $143 million from digital asset funds as confidence in crypto plummets.
But A16z has billions of reasons to keep the crypto positivity train rolling. The firm is one of the most prominent names in crypto investing, raising $2.2 billion for its third crypto fun last summer.
TL;DR: We're in the beginning stages of the "third era" of the internet (aka Web3). Blockchain technologies are still super young and experiencing growing pains.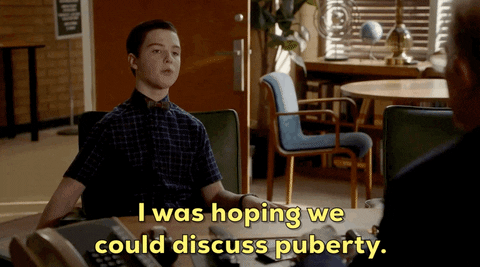 ICYMI: The main reason I am interested in covering crypto is the promise of financial inclusivity.
I'm interested in the ways NFTs bring more money to underrepresented artists, how venture funds are powering the next wave of digital identity so more people can gain access to credit, and how more women are talking about financial independence than ever before.
So slide 25 in A16z's report intrigues me the most. It addresses DeFi and the vast part of the world that existing financial institutions underserve. Some good nuggets here:
1.7 billion people do not have access to a bank account
Of the unbanked, 1 billion have access to a mobile phone
480 million have internet
$650 billion in global remittances annually, with an average cost of 6%
48% of adults have not sent or received digital payments in the past year
DeFi's locked-in value has grown from nearly zero to over $100 billion in less than two years. Like blockchain or not, that's a notable stat. Other findings that intrigued me:
Token exchange & lending protocols are the most popular DeFi use cases today
DeFi would represent the 31st largest US bank by total assets under management.
Yes, we're in the early stages. Yes, it's a bear market. And yes, A16z is likely dropping this report because a downturn is the best time to put media to work.
But ultimately, crypto is here to stay, and we're just witnessing the highs and lows of that evolution. So here's to the ride.
SMBs
Why Jean Smart Is Building Penelope
A growing portion of the US workforce does not receive income in traditional ways.
I'm talking about the 36% of US workers that are a part of the gig economy, the 12% of workers who started freelance jobs because of the pandemic, and small to medium-sized businesses that make up 99% of all US businesses.
These workers are the backbone of the U.S. economy. Yet, remain underserved by traditional financial services.
That's where fintech founders like Jean Smart step in.
Some leaders are truly the embodiment of what fintech is supposed to be: An alternative version of finance, building out a new model that gives equal opportunity and access to everyone. Jean is one of those people.
Here's her story.
Growing up in LA, Jean watched her Korean immigrant parents work tirelessly to provide for their family and employees. But when it came to retirement, they left themselves vulnerable.
Despite owning a grocery store and restaurant, like many small business owners, they failed to invest in their retirement.
90% of the 5.8 million small businesses in the United States do not offer employees a retirement plan. That's a big problem when saving for retirement is a critical tool for building wealth and financial equity.
This left a massive impression on Jean, whose mission, through Penelope, is to ensure every SMB owner has access to affordable 401(k) models while encouraging financial inclusion across all socio-economic levels.
Jean has a tenure working at traditional financial institutions, and she "knows what's under the covers," she said.
"It's tremendously broken, and there's a huge opportunity to help – now is the time," she said. "Traditional finance, investing, markets have been built for the white middle class. The world looks different now. We need different voices and we need more options."
So after a career on Wall Street, she founded Penelope (named after her daughter!), helping small and micro businesses build a new generation of wealth for themselves and their employees.
Listen here to learn about Jean's journey into fintech and how she's removing the hassle, jargon, and hidden fees that make 401(k) plans prohibitive to SMB owners.
WTF ELSE?