Plaid vs. Stripe Showdown 🥊
INFRASTRUCTURE
Plaid vs. Stripe Showdown 🥊
ICYMI Stripe announced yesterday an open banking product called Financial Connections, spurring a Twitter spat with Plaid CEO Zachery Perret.
Watching this unfold, I read and gathered the best tweets and memes on the drama so I could come to my conclusion: It's brutal out here.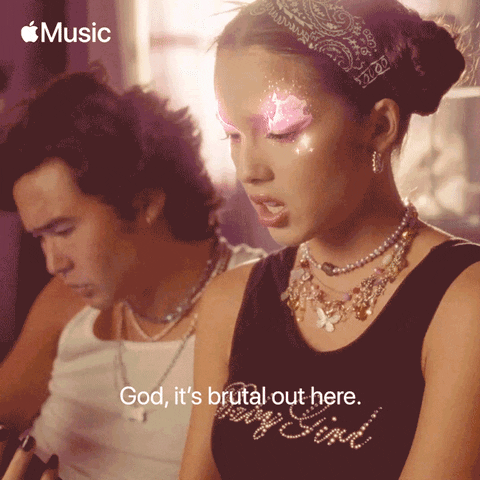 The Tea
Stripe becoming a direct competitor to Plaid pits fintech giants against each other, giving me major Apple vs. Microsoft vibes.
Stripe, a payment integration platform, is the highest valued fintech company with a $95 billion valuation and is getting closer to an IPO. Plaid connects consumer bank accounts to different financial applications and raised a $425 million Series D last year at a valuation of $13.4 billion.
Stripe is gearing up for an IPO, so it makes sense to go bold and launch an offering that diversifies its revenue stream and caters to the more than 3 million SMBs it serves to connect to customer bank accounts directly.
Stripe's move shows us that integration between financial institutions is step one to finserv innovation. Next, Plaid should be looking into launching its direct competitor to Stripe (a full-stack identity solution that solves KYC/KYB for any financial products).
I think Plaid is just feeling the sting of another company taking its cake. Just ask the banks how it feels.
There are over 10,000 fintech startups in North America. As a result, competition is inevitable in fintech as the space becomes more saturated.
Plaid doesn't own open banking. So Stripe could've taken a page out from Yodlee, Intuit, MX, Finicity, or any Plaid competitors listed here.
While imitation is flattery, Plaid's CEO is accusing Stripe PM Jay Shah of using sketchy methods to acquire competitive intelligence, which is another matter.
None of us know the inside details. However, I do know that competition is fierce but ultimately good for innovations like in any industry.
We can expect more instances when innovative opportunities run out, and massive fintech companies look for other ways to diversify offerings, whether via copying competitors, selling a new product, or M&A activity.
This is how rock & roll works! You take the pieces of another thrill and make a brand new toy.
IMPACT
Apple Teams Up With Fintech CNote
CNote, an Oakland-based fintech, said that Apple would use its platform to deploy $25 million into underserved communities across the country.
Women-led CNote enables corporations and individuals to invest at scale in fixed income and time deposit products that advance economic equity, racial justice, gender equity, and climate change initiatives.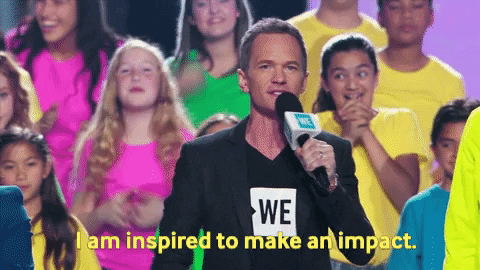 Apple's $25 million commitment is part of its broader Racial Equity and Justice Initiative, an effort to address systemic racism in America and expand opportunities for communities of color.
The new funding builds on Apple's previously announced commitments to expand economic empowerment and support entrepreneurs of color.
If Apple was going to talk the talk, I had to make sure they walked the walk.
In March, Apple released its latest Inclusion and Diversity report. The data in the report shows trends in Apple's workforce between 2014 and 2021.
The company has over 165,000 employees globally across its retail, tech, non-tech, and leadership roles. Over time, Apple has been hiring and promoting many women and people from underrepresented minorities.
In 2021, Apple's employee base was 65.2% male employees and 34.8% female employees. Technically an increase compared to 2014 figures (70% males and 30% females).
The data also shows that Apple's leadership saw an 87% increase in female employees worldwide. Overall, its female workforce increased by 89%. The company is also growing its female staff working in R&D, with 34% of its leadership roles fulfilled by women.
Apple hired more Black and Hispanic/Latinx employees than ever before in 2021. A combined 25% of Apple's leadership roles in the US were filled by Black and Hispanic/Latinx candidates last year.
Progress, not perfection.
Why It Matters
CNote has already deployed an initial round of Apple's deposits to financial institutions in the U.S., including banks and credit unions in California, Oklahoma, Louisiana, Mississippi, North Carolina, Virginia, and Hawaii.
Those deposits are being used to expand access to funds, financial products, and services in historical underserved markets.
For example, the Bank of Cherokee County — founded by prominent Cherokee Nation members — invests 95% of its deposits back into Cherokee County.
When a big tech company partners up with a fintech company to take action and make a difference for communities of color, it sets a standard that we should be setting for all companies.
Consider the bar for inclusion and justice risen.
WEALTH TECH
Identity Evolutions With Shruti Joshi
This week I launched my first episode of Humans of Fintech, the revamped version of my podcast. Why the revamp? I wanted to ensure that the podcast promise is made clear: Fintech, when done right, can help outsiders find a sense of belonging.
I kicked the season off with Shruti Joshi, COO, at Facet Wealth. This company sits at the intersection of fintech x financial planning (basically disrupting two industries simultaneously).
"This industry needs outsiders to change how things have been for a long time; to put consumers first and solve the problems down to the root by thinking differently."
During our conversation, Shruti's fascination with identity stood out the most for me.
"If you think about the past, your financial situation largely constrained your identity," she shared. "You lived a certain way, had socioeconomic status based on your means.

That's totally changed now. I think what people are realizing more and more, and I think this is a big part of our work is to help them also realize that financial choices are actually a way to express and explore your identity and to figure out how do you want to express your values?"
It takes a ton of self-actualization to understand what's truly important to us as humans (let alone helping users/clients figure it out). But we live in an era where 71% of consumers expect companies to deliver personalized interactions.
So fintech companies have to figure it out.
Why It Matters
Financial planning and advice have typically been reserved for the ultra-wealthy, creating an industry that's been hyperfocused on making a lot of money and left humanity out the door.
Shruti is bringing humanity to financial planning.
She discusses the importance of empowering people with financial knowledge, how money (wrongly) defines identity, and her feeling like an outsider.
Shruti also shares how Facet Wealth turns traditional financial planning on its head, putting human wellness at the center.
You'll also hear why she jumped into Facet Wealth as an early investor, how she drives rapid growth in everything she touches, and how to change the narrative around wealth-building models into something affordable, fun, and with accessibility at heart.
Tune in here to catch my entire conversation with Shruti.
WTF ELSE?