Fintech & AAPI Representation
ASIAN AMERICAN
Fintech & AAPI Representation
There are a record 22 million Asian-Americans living in the United States.
They represent the fastest-growing, most affluent, and educated of any racial or ethnic group in the country. Plus, Asian Americans have the highest rate of fintech use, at 70%.
Asian Americans have also been subject to major discrimination.
"Model minority" myths, microaggressions, a massive spike in AAPI hate crimes, and even our cultural upbringings (keep your head down, don't rock the boat) have placed Asian Americans on an unequal playing field in America.
As a Filipina American who has been tokenized in workplaces and is nervous every time I step foot on an NYC subway track, I know this firsthand.
When it comes to the workforce, Asian Americans face the bamboo ceiling. Asian American white-collar professionals are the least likely group in the U.S. to be promoted into management roles and, thus, leading companies.
That might not always seem so obvious because Asian Americans have not, historically, been considered an underrepresented minority.
To address the issue, companies should follow a few steps:
First, take a data-driven look at who they're retaining and promoting.
Get open, visible, and proactive support from their CEOs around increasing Asian American representation.
Finally, institutionalize Asian American leadership as a goal of their development programs.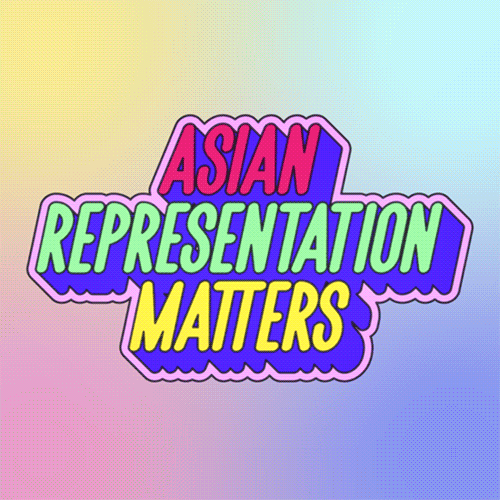 Investing in AAPI
Across the globe paints a different picture for representation. For example, Asia-Pacific is the second-largest region (to North America) to invest in women-founded firms.
And with Asia-Pacific as the second region (to North America) with the most funding, now is a good time for global Asian companies to enter the U.S. and increase that representation further.
The U.S. was the largest investor in fintech firms in Asia-Pacific for the second straight year in 2021. U.S. investors, led by venture capitalists, funded 358 fintech companies in the Asia-Pacific region in 2021, up from 134 in 2020, according to S&P Global Market Intelligence data.
For fintech leaders, I believe you could advance equity in your work by aggressively investing in products developed and led by members of AAPI communities.
There's no shortage of fast-growing Asian-led fintech companies to partner with and support (long list of AAPI fintech leaders incoming):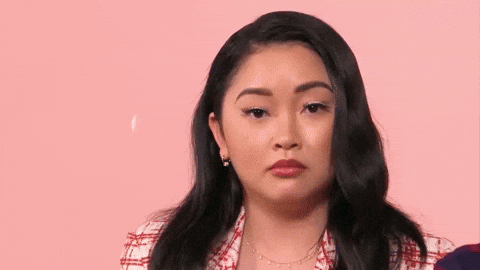 While these leaders in the space are doing the work to create a more AAPI-represented industry, a long legacy of discrimination doesn't change overnight. I'm hopeful our fintech industry can do better. I know we can do better.
REGULATION
SEC on a Hiring Spree to Combat Crypto Fraud
I often hear leaders say the industry needs to partner/work with regulators to move the crypto industry and its innovations forward.
Now is your chance! (Well, to work for them).
There are 20 additional positions open in the Securities and Exchange Commission's newly renamed Crypto Assets and Cyber Unit to protect investors in crypto markets from cyber-related threats.
With these additions, the unit grows to 50 dedicated employees working on one of the biggest hurdles to overcome: Cyber fraud.
For anyone interested in reaching that mass adoption of crypto, this feels like a critical step in the right direction.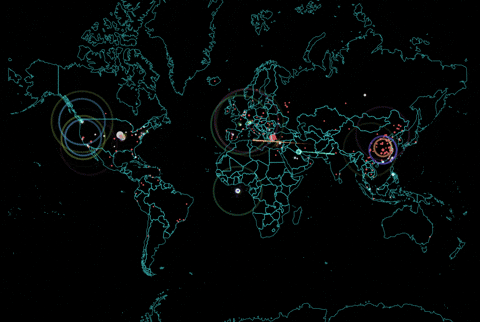 The SEC's division (formerly just the Cyber Unit) has enforced more than 80 actions related to fraud and unregistered crypto-asset offerings, resulting in monetary relief clocking in at more than $2 billion.
(The most significant enforcement action was the lawsuit against Ripple CEO Brad Garlinghouse and co-founder Chris Larsen for conducting what the regulator alleged to be a $1.3 billion unregistered securities sale).
The SEC not only has eyes on cryptocurrency exchanges and coin offerings but is increasing its oversight of NFTs, DeFi platforms, and stablecoins.
Why It Matters
Crypto usage is growing faster than ever.
Total transaction volume grew to $15.8 trillion in 2021, up 567% from 2020's totals across all cryptocurrencies, according to Chainalysis.
But cryptocurrency crimes are growing faster, too.
2021 was a record-breaking year for cryptocurrency crime, with scammers raking in $14 billion worth of crypto. (That's nearly double the $7.8 billion taken by scammers in 2020).
The good news: Increases in crypto usage far outpace the growth of illegal use. In that light, illicit activity's share of cryptocurrency transaction volume has never been lower.
DeFi's rise is a significant factor in 2021's crypto crime. More than $2.8 billion of total crypto stolen came from rug pulls. (Scams where developers build seemingly legitimate cryptocurrency projects to take investors' money and then disappear).
We have to balance crypto's promise of putting financial access and power into the hands of more people with consumer protection. Even law enforcement has been working:
IRS Criminal Investigations announced that it seized over $3.5 billion worth of cryptocurrency in 2021 — all from non-tax investigations — representing 93% of all funds taken by the division during that period.
$56 million was seized by the Department of Justice in a cryptocurrency scam investigation
$2.3 million was seized from the ransomware group behind the Colonial Pipeline attack.
With regulators and law enforcement involved, we might be able to help more users feel safe with crypto. The hope is that extra oversight doesn't stifle innovation in the fast-growing industry.
I believe we can strike the right balance and reach mass adoption levels while keeping users' minds at ease. It'll just take time.
FOUNDERS
Changing the Face of Crypto with Flori Marquez
Less than 5% of crypto entrepreneurs are women.
The list of female cryptocurrency founders includes Flori Marquez of BlockFi, Yi He of Binance, Kelly L. Loeffler of Bakkt, and Beryl Li of Yield Guild Games.
As a leader in female representation in crypto, Flori feels a few layers of responsibility centered around the reality that crypto needs more clear and concise storytellers (especially female storytellers).
Her key's to being the change in the crypto space we want to see start here:
Putting herself out there. "Other people who aren't currently represented in the industry listen to me speak and think, 'if she can do this, I can figure it out.'"
Helping traditional finance pros take the crypto job. "I want to get other people who come from traditional backgrounds to know that they can pivot into it. No one is a crypto expert, it's a great time to get in and learn."
Converting people to own crypto for the first time. "The industry is so skewed towards white men, there's a certain type of language people use when they're talking about crypto or describe it as an investment opportunity.
"My responsibility is to talk about crypto in regular English. In a way that people can understand and hopefully it's digestible for an audience that currently isn't represented."
Why It Matters
When traditional marketing around crypto investing is aimed at one demographic, it's tough to bring equity into that space.
But Flori and Co-Founder Zac Prince are changing the mood by providing credit services to markets with limited access to simple financial products.
I had the pleasure of having Flori on my podcast as the Season 1 finale.
In my conversation with her, Flori gets into what it's like to stand out as a woman in the fintech space, how being a generalist was the best preparation for becoming a founder, and why successful career paths are rarely linear.
You'll hear Flori's thoughts on how to scale your business without sacrificing culture, why you should stick close to the leaders who inspire you, and why the language we use around crypto and fintech matters, a lot.
Tune in here to catch my full conversation with Flori. It's a must-listen.
WTF ELSE?