MY HOT TAKE
The Bipartisan Barricade
Americans have spoken about cannabis. Lawmakers aren't listening.
92% of Americans think medical cannabis should be legal for medicinal purposes. Nearly 70% support legalizing cannabis for recreational consumption.
When's the last time we got 92% of Americans to agree on anything? Certainly not in the last three to five years.
94% of American Democrats support medical cannabis compared to 88% of American Republicans. There's not a significant difference.
That changes when we look at our representatives. Because plain and simple, American lawmakers are the only blockade to federal legalization. The American people have spoken. More than once. Our lawmakers aren't listening.
For our lawmakers, the only sign of bipartisanship is the effort of both parties to stop federal legalization in its tracks. Period, point-blank. 💯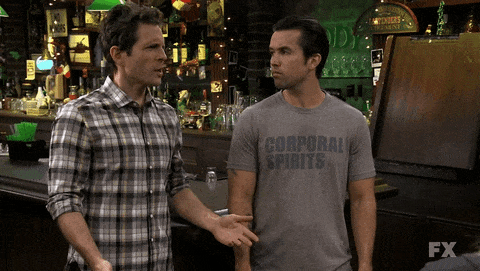 Republicans have been a consistent barrier to legalization by voting mostly no on various bills. Just three Republicans voted yes on The Marijuana Reinvestment and Expungement (MORE) Act, compared to all Democrat representatives, excluding two.
Several Democrats, including Senate Majority Leader Chuck Schumer, have been fundamental in preventing federal cannabis legalization.
Most recently, Sen. Schumer has come under fire for postponing the filing of his cannabis reform bill from April 2022 to August 2022. The bill is called the Cannabis Administration and Opportunity Act (CAOA).
Sen. Schumer vocalizes his support for cannabis legalization, but his actions (or lack thereof) leave us wondering. 🤷‍♀️
The social equity language in various bills, including Sen. Schumer's, is a dealbreaker for both Democrats and Republicans, but sometimes for different reasons.
Rep. Dave Joyce, a Republican serving Ohio, voted no on the MORE Act. Here's part of the reason why:
"The MORE Act also claims to deliver on social justice imperatives through mass expungements, but in reality, it provides relatively minimal relief to the majority of those whose lives continue to be affected by their prior cannabis records."
Rep. Chris Pappas, a Democrat serving New Hampshire, expressed his concerns about the danger of the MORE Act👇🏿:
"I am disappointed that the full House was not given a chance to support the bipartisan amendment I submitted to address these issues, including explicitly preventing violent felons, organized crime leadership, or anyone who has been found guilty of trafficking fentanyl from being let out of prison or having their federal records expunged," wrote Rep. Chris Pappas, in reference to the amendment he submitted and his feelings on the MORE Act.
🔥 Hot Take: The cannabis industry might have to sacrifice some social justice language, so lawmakers will stop fighting, just do the thing, & give us federally legal cannabis.
Because the issue of social justice, in this case, isn't partisan. Some Republicans support it, some Democrats don't. It's hard to pinpoint a party to blame here.
Once cannabis is federally legal, capital immediately becomes more accessible. This means we can carve out social justice initiatives and coalitions on our terms. With capital we raise.
Then, we don't have to rely on a bill written by lawmakers who barely care about our industry to include the social equity-focused language we want to see.
Plus, this will prove whether or not social justice is actually a barrier for lawmakers, or if they just have plans to continue delaying legalization.
IN THE NEWS
Cannabis Sales Down…Everywhere?
Retail cannabis sales are declining in Colorado and California. And in Canada. And New Mexico, even though adult sales just started on April 1st. Arizona's medical cannabis sales have dropped, too.
What's the deal?
MJBizDaily found many cannabis industry executives have noticed a correlation between cannabis sales and relaxing U.S. COVID restrictions. More idle time at home meant people were consuming cannabis more, instead of hanging out at the bar or other local businesses.
That's why total year-over-year sales in the cannabis industry grew 777% in 2020. 📈
And let me just tell you: there was plenty to talk about in 2020. Cannabis businesses were doing fine throughout the pandemic. Great. Some would say better than ever.
Some people also had extra income to hit the dispensary more often, with stimulus checks and unemployment benefits. With cannabis businesses being designated essential, the cannabis industry barely skipped a beat.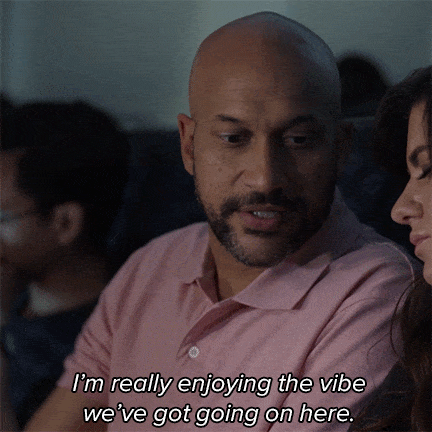 The excited, revved-up energy continued in November with the general election results and the anticipation of a new Democratic administration. In 2021, especially in the first quarter, hopes flew high for federal legalization.
That didn't happen, and the cannabis space left 2021 a little deflated and unsure of our legislative future.
With coronavirus restrictions easing and ongoing Congressional disagreements to legalize, we predict 2022 to be one of the slowest summers cannabis has seen in a while.
💸 Millions of dollars are generated even in the cannabis industry's worst years, so a "slow year" isn't really a slow year. However, even a small drop in sales can hurt many small businesses.
We mostly anticipate mergers and acquisitions to slow significantly, along with capital raises through 2022, but especially from now through summer and fall.
There will definitely be news and renewed energy after the lull, though, because a slew of states is expected to have cannabis on the midterm ballot this November, including Missouri, Arkansas, Ohio, Oklahoma, Nebraska, South Dakota, and Wyoming – just to name a few.
With new legal states to watch, our entrance to 2023 should be much more exciting than our entrance to 2022. 🥳
The map down below highlights *just* the states expected to have cannabis initiatives on the November ballot.
We don't anticipate every single one of these states to make it on the ballot, but some will. Some of these states already have a medical cannabis program and are voting to legalize it at the recreational level, and some of these states don't have a regulated cannabis program at all. 👇🏽
ALSO IN THE NEWS
Europeans Want Weed. How Do They Get It?
A just-released study surveying Europeans found more than half favor cannabis legalization.
The pathway to get there looks a little different in Europe than it does in the U.S, though. 🌍
For starters, there are 44 countries in Europe, according to the United Nations. Each country has its own set of rules and regulations to enact laws. Then you have separate regions in each of those countries that can write their laws.
In the U.S., all states have the opportunity to get issues on the next ballot. They just have to gather a certain amount of verified signatures by a certain date and file their petitions.
In some European countries like the UK and The Netherlands, referendums (a citizen-led legislative petition) aren't legally binding as they are in the United States. They're more like advice to lawmakers.
The journey to federal legalization in Europe has to be approached from country to country. No European national government supports cannabis for recreational use right now, though some countries have decriminalized it and some have medical cannabis programs.
The European Parliament could pass recreational cannabis legislation, but each of the 28 countries in the EU has the authority to decide whether or not cannabis is allowed in their respective country.
1. Coffeeshops 🇳🇱
"Coffeeshops" already exist in the Netherlands and are a massive tourist attraction for travelers across the globe. Coffeeshops sell cannabis for personal use and often allow it to be consumed onsite. Even though personal possession and sales are against Dutch law, local law enforcement allows it.
2. Cannabis social clubs 🌿
Cannabis social clubs have been formed in a number of European countries, under the belief that if personal cultivation of one plant is acceptable for one person, twenty plants under one roof are acceptable for 20 people. No national European government accepts this model.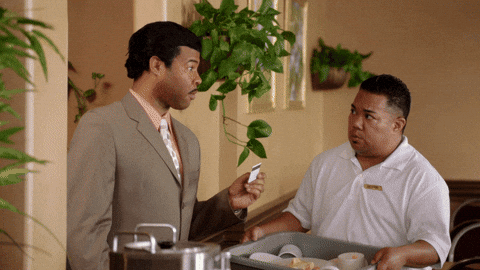 3. Decriminalization 🤝
Cannabis has been decriminalized for personal possession in a number of European countries. In Italy, citizens can cultivate small amounts of cannabis at home for personal use.
4. Country by Country Legalization 🇪🇺
This is the most traditional model of legalization. Each European country passes its own legislation legalizing and regulating cannabis for either medical or recreational purposes. Countries like Poland, Portugal, Germany, and Sweden have legalized cannabis for medical use already.
What We're Thinking
🔥 Hot Take: Some social justice language might have to be scrapped in order for lawmakers to legalize cannabis, as it's supposedly one of the reasons legislation hasn't been passed. The sudden free flow of capital after federal legalization would position the cannabis industry to create social justice initiatives on our own (that actually do something impactful, unlike some legislation we've already seen from the states).
📰 In The News: A drop in cannabis sales doesn't mean the industry is failing, by any means. It does mean the energy over the last few years, due to COVID lockdowns and an incoming administration (with no plans in sight to legalize), is dwindling down. We expect heightened excitement in November, as several states are expected to be on the midterm ballot.
📰 Also In The News: Over half of Europeans support cannabis legalization. The pathway looks a little different than the U.S., however, because there are 44 countries in Europe. Each country has the authority to allow cannabis or not, so the pathway to legalization in Europe has to come from each country. Some countries, like The Netherlands, don't have legally binding referendums, so petitions with signatures aren't required to make the ballot. Share Today's Story →
THE GREEN PAPER'S PERSPECTIVE
1) Kentucky Governor Announces Exploring Legalization Through Executive Order
TLDR: Gov. Andy Beshear recently announced he will be exploring the possibility of legalizing cannabis by way of an executive order.
The Green Paper's Perspective: This is certainly not the traditional pathway states take to legalization. In fact, most cannabis initiatives in the U.S. are led by citizens rather than legislation, according to this study analyzing 32 cannabis legalization initiatives from 2004 to 2016.
If Gov. Andy Beshear were to legalize cannabis in Kentucky through an executive order, this would set a precedence for other states – especially southern states.
In our opinion, we think this is a long shot. We sincerely hope we're wrong and Kentucky legalizes cannabis through an executive order. It would certainly be historical, especially being a southern state, and hopefully, encourage other states to do the same.
This move would also signify Gov. Beshear's personal support of the cannabis industry in Kentucky.
2) Illegal Grows Continue to Be Found in California
TLDR: Illegal grows in Tehama County, California have been uncovered once again, with thousands of plants found.
The Green Paper's Perspective: It's no secret that the illicit cannabis market in California basically swallows the legal market. In 2018, 1110 cannabis retailers were identified in the state of California. Just 448 of them were licensed, the rest unlicensed.
Much of the cannabis industry doesn't want to see these illicit operations busted. And neither do we. However, we can't ignore the fact that unlicensed operators are hurting many legal operators.
We believe the cannabis industry's ultimate goal is to have a free market. Meaning in this case, while dispensaries might exist, growing cannabis at home and gifting it to friends is legal and the norm. That's a huge hurdle, though, because just removing it from the list of Schedule I Substances is proving to be an uphill battle.
We look forward to seeing the day when thousands of cannabis plants are looked at no differently than thousands of tomato plants.
TOP OF MIND
The Barriers Run Wide: A member of our leadership team at Workweek was just denied a mortgage because the website has the word cannabis on it. We don't sell cannabis, and even if we did – do state-legal operations not deserve a home?
This person barely even consumes cannabis. It's heartbreaking to see these ridiculous regulations impact people who are just loosely involved with our industry through their job. 😔
Cannabis Meets Congress: The National Cannabis Festival awarded the Change Maker of the Year Award to Gary Chambers, a candidate for the U.S. Senate of Louisiana. The festival was last Saturday.
Chambers is most well-known for smoking a blunt in his campaign video released in January. He continues to make cannabis issues a key part of his campaign and advocates for social justice causes in the space. 🗳️