Fintech and Human Connections
HUMAN TOUCH
Fintech and Human Connections
In a recent interview, rockstar David Grohl said the most important way to promote yourself (or your product) is to "fucking play live."
"When a human being sees another human on stage – there is this connection and it's inspiring because you're like "Oh my god, people can do that!"
When a musician plays live, they are usually performing the same well-rehearsed set. But every live performance is personalized or tailored to the specific audience they're playing for at the moment.
We aren't musicians, but as fintech operators, we need to relate to this sentiment. You are the artist, and the fintech product you're building is the music.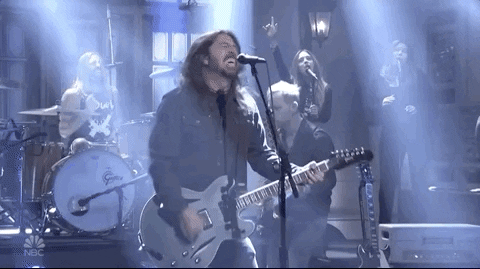 We can't hide behind our digital platforms or a "one-size-fits-all" mentality. We must build products designed to be flexible enough to cater to individual needs.
Couple that with hitting the road and connecting with your users IRL — because trust and relationships are built between people, not people and machines.
This was a glaring theme during NY Fintech week. The industry is still working on the growing need to develop the human side of fintech just as much as we've built up the infrastructure.
That spurred me to say this on stage when moderating the SMBs panel 👇🏽
Why It Matters
Customers are hungry for humanity. Users are interacting with fintech platforms on a more widespread level than ever before. Plus, we're living in the age of customer experience.
Research shows that 66% of customers expect companies to understand their unique needs and expectations, yet 66% say they're generally treated like numbers.
Yikes.
Other expectations include: 68% of customers expect brands to demonstrate empathy and 52% of customers expect offers to always be personalized.
Humans are critical to the success of fintech. We can disrupt industries all we want, but if we aren't embracing human connection we're going to look and feel a lot like the industry we're working to change: Traditional finance.
Why else is it so critical? Money is personal and audiences are diverse – whether you're a fintech serving SMBs, B2B, B2C, or B2B2C.
Finance has been engraved in society as the foundation that creates your identity. With fintech, we can progress beyond this and help more people build the identities they desire to have ~ arming them with tools that enable them to do so.
Here are a few key steps to take to get started. Bonus: I've shared many stories of leaders in fintech driving change and leaning into the human element of our industry, right here.
CANNABIS
Cannabis Meets Fintech
This week also brought us the holiday of 4/20 🌿 To celebrate, I hosted a Twitter Spaces with Jontae James CEO & Founder of NatureTrak – a compliance and risk management tool for financial institutions serving the cannabis industry.
With cannabis banking in its infancy, NatureTrak plays an important role in helping financial institutions bank cannabis by guaranteeing that funds are not being laundered Ozark-style.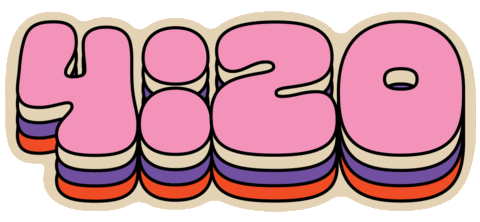 On a personal note, Jontae was affected when his dad (along with 40,000 other Americans) was incarcerated at one time, as so many minorities are adversely affected because of the war on drugs.
That experience led Jontae to develop NatureTrak. Its software runs alongside the marijuana supply chain, from seed to sale to bank.
The fintech partners with banks and uses its technology to validate every single dollar that is transacted – providing a "bulletproof" audit trail of where the product came from, who sold it, with what license, and what state.
"We essentially follow the product… By following that trail from seed to bank, we then are able to validate the money before it ever enters the institution so that banks that are using NatureTrak's platform can rest assured that every dollar that comes in will pass an audit by the federal government or their examiner's."
Why It Matters
While 4/20 is widely celebrated in America as an unofficial National Holiday, there are an uncomfortable number of people sitting in prison for possession of a small amount of marijuana.
Propaganda and misinformation around cannabis have spurred traditional financial institutions to steer clear of serving the industry. With fintech, we can be more inclusive of this underserved and lucrative niche.
And the intersection of fintech and cannabis is seemingly growing. For example, today Bespoke Financial, the fintech lender providing debt financing to cannabis companies, announced its strategic partnership with PayQwick.
The partnership provides cannabis businesses access to Bespoke's lending products and PayQwick's invoicing, electronic bill pay, armored car cash pick-up, wire transfers, and other financial services.
This week, New York City Mayor Eric Adams proposed a $4.8 million investment in the 2023 executive budget to promote equity and growth of the industry.
Adams' proposal noted that the cannabis industry is expected to generate nearly $1.3 billion in sales in its first year and support between 19,000 and 24,000 jobs within three years.
This presents a major opportunity to jumpstart New York City's economic recovery while addressing some of the longstanding inequities exacerbated during the pandemic.
Fintech stands on the path to help bring transparency to normalizing cannabis. To hear how, in more detail, tune in to my conversation with Jontae here.
REGTECH
Compliance Playbook, Anyone?
RegTech powerhouse ComplySci did all of us a favor and published its 2022 Chief Compliance Officer Playbook.
The playbook provides deep dives, insight, and suggestions from executives and subject matter experts to help you navigate regulatory compliance apathy.
It also explores current regulations and details internal and external challenges faced by compliance teams.
Fintech is moving so fast that it can be dizzying. This combination of fast growth and the increasing importance of fintech in culture means we have to be on top of our compliance game.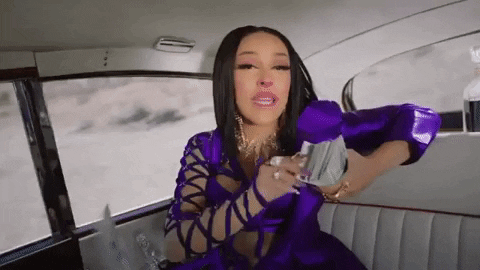 I get it, compliance isn't fun or sexy. But the past year has been a "master class in expecting the unexpected," as ComplySci CEO Amy Kadomatsu put it. As an industry, we have to lean in and embrace the fun and seriousness of our work to keep moving fintech forward.
"Heightened regulations, new sanctions, and continued shifts in the very nature of work aggregating to create an environment that necessitates agility in every aspect of your compliance program. In such a complex environment, knowledge really is power."
Why It Matters
About 70% of compliance pros report they are considering increasing automation of compliance processes in the next year.
And for good reason. The 2021 fiscal year saw the SEC enact a number of first-of-its-kind enforcement actions, awarding $564 million through its Whistleblower program.
The number of enforcement actions taken may have decreased slightly from 2020 to 2021, but examinations rose to more than 3,000 cases and total penalties grew from $1 billion in 2020 to $1.4 billion in 2021.
ComplySci notes that this trend, coupled with increasing public scrutiny and CCO liability, (+ growing regulatory reporting requirements) continues to make compliance more complex and increases the risk potential for fintech and financial services co's.
You can download the playbook here. To get even more intel, tune in to my podcast episode with Amy here, whose contagiously positive energy is shining a light on an area of fintech that deserves way more attention.
WTF ELSE?