NovoPayment Ready for US Expansion
FUNDING
NovoPayment Ready for US Expansion
NovoPayment just raised a $19 million Series A dedicated, in part, to extending its Latin-American-focused financial services software business into the U.S.
Co-founded by Venezuelan Anabel Pérez, NovoPayment operates as a banking-as-a-service startup in Miami, Florida.
NovoPayment's cloud-based software enables banks, neobanks, credit unions, and other finserv companies to create and sell new digital services like payments and card solutions by connecting them to fintech partners through its APIs.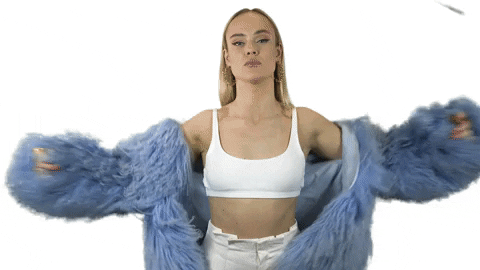 Despite NovoPayment's Florida headquarters, the company has a concentration of clients in Latin America, including Mexico, Colombia, Peru, and Ecuador.
Over the past 8 years, NovoPayment has expanded to reach 14 markets and saw a 40% increase in client growth. The startup is already working with U.S. partners, including card giants Visa and Mastercard, to spread the word about its services in North America.
Here are the 3 next steps on NovoPayment's growth plan:
Application network expansion: More APIs across more partners.
Talent acquisition and scaling operations: NovoPayment is hiring over 100+ top-notch engineers, business development, and product experts to lead its growth strategy and open hubs in Austin and San Francisco.
Accelerate growth in the U.S. and Latin America and the Caribbean (LAC): So clients can capture new value and enter into new market segments like the gig economy, real-time payments, and cash/spend management opportunities.
Why It Matters
The startup is at the forefront of a number of key trends I'm always paying attention to: Payments, embedded finance, LatAm, and diverse leadership.
Payment company funding is up 124% year over year at $32.7 billion.
LatAm and Caribbean is now a $6 billion fintech market.
There is a $3.6 trillion market opportunity in embedding fintechs' new tools in financial services and other industries.
Leadership: As a Venezuelan-born entrepreneur with 20+ years of experience in the banking and payments industry, Anabel knows firsthand the promise and challenges of expanding access to financial and payment services.
It's hard to ignore NovoPayment's success as it comes during a time when women and Latinx founders and entrepreneurs are hardly represented in VC dollars.
With only 2% of VC funding going to all-female founding teams, and only 2% of VC funding last year put into the hands of Latin founders, Novopayment is a key player moving the needle to create a more equitable fintech landscape.
"Expanding access to financial services, offering new digital experiences, increasing speed to market, and reducing IT costs all comes down to infrastructure," said Anabel.

"We're grateful to have investors who recognize our platform's role in closing the gap between banks' legacy systems and their customers' evolving needs and enabling any business to manage and embed innovative financial services into their end-user experience."
INVESTING
Yieldstreet Opens Investing in Startups
Investors in 2021 pumped a record $93 billion into early-stage U.S. startups through Dec. 15, triple the amount from five years before.
Alternative investing platform Yieldstreet is meeting its users where they want with its new offering to let retail investors invest directly in established startups.
Not only does this open access to startup investing for more people, but it also elevates the potential for more female and minority founders to raise capital through online startup investing.
And that's a big fucking deal.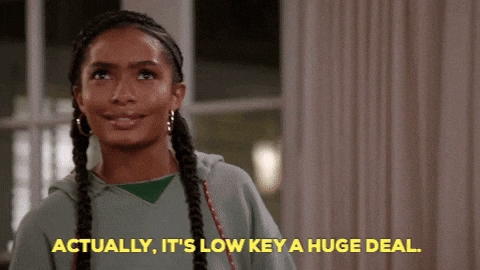 To start, Yieldstreet users are gaining access to startups Fetch Rewards and Flutterwave in partnership with VC investment firm Greycroft, which has $2B+ in total capital commitments across its funds.
Yieldstreet will partner with other VC firms as more deals are offered on the platform giving investors access to leading startup companies before they go public.
Flutterwave is a fintech company that provides a payment infrastructure for global merchants and payment service providers across Africa.
Fetch Rewards, based in Madison Wisconsin, was founded in 2013 and allows consumers to scan receipts, earn points based on their purchases and convert them into rewards like gift certificates or even charitable donations.
Investments in Fetch and Flutterwave, plus future direct VC offerings on Yieldstreet, will be made at their Series C funding round or later.
Why It Matters
The framework that classifies what an investor looks like is a lot different than what it was two years ago. The democratization of investing needs to be used in the favor of equity and inclusivity.
Research shows through online startup investing, female and minority founders fared way better on a percentage basis raising capital than they did raising money from venture capitalists.
Startups with female founders received 19.3% of total online investments in 2021 – nearly 10 times more than they received from venture capital firms.
Companies with minority founders made up more than a third of total online investments, receiving 31.5% of 2021 online funding. VCs allocated only 2.6% of their 2020 investments to minority founders.
Yieldstreet making this offering isn't surprising. The fintech has been an innovator in expanding access to the red hot alternative investing market to everyday investors.
The aggregate value of alternatives, $4.1 trillion in 2010, is projected to increase over 300% to $17.2 trillion, by 2025.
Alt Investing fintechs are making it possible for everyone to diversify portfolios with assets that were once only available to the ultra-wealthy — and it's just getting started.
"Yieldstreet is all about access to the kinds of investments that were traditionally offered to an elite few, said Michael Weisz Yieldstreet Co-founder and President.

The ability to invest with the partners we bring to the table not only gives us (investors) the opportunity to make money, like the ultra-rich, it gives all of us a chance to get a piece of equity in something new and exciting before a company goes public.
CUSTOMER EXPERIENCE
Banks Suck at Personalization, Says Users
Don't be too shocked when I say this, but banks are falling flat when it comes to customer experience.
Surprise, surprise.
I still couldn't help myself, I needed to layout this study from J.D. Power's 2022 U.S. Retail Banking Satisfaction Study because it serves as a reminder of fintech's huge opportunity to bring equity to financial systems.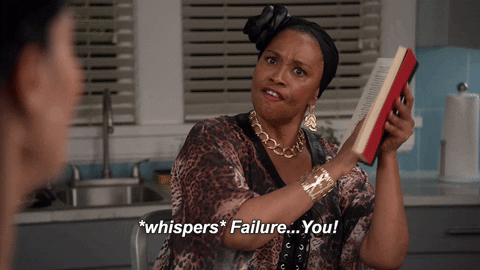 The survey basically says that banks are missing the mark when it comes to making their customers feel supported as more people are feeling financially stressed the fuck out.
Banks are doing very little to help, per usual, and are struggling to deliver on customer expectations for personalization as nearly half of customers have now moved to primarily digital-centric banking relationships.
Why It Matters
What do you look out for in a good friend or supportive teammate? Someone that's there for you when you're going through hard times and helps pick you up when you're down.
So why have we been so groomed to put our money into institutions that see us as nothing more than a transaction? Institutions that kick us when we're down with fees and do very little to help lift us up? (that's the patriarchy at play, but I digress).
Key findings include all the things fintech is able to provide:
Bank customers seek support in tough economic times: Only 44% of banks are delivering on this metric.
Saving time and money: Satisfaction scores are the lowest for helping retail bank customers save time or money, which is a key priority for literally everyone.
Efforts to reduce fees go largely unnoticed: Although customers who pay bank fees (overdraft or low balance fees) are three times more likely to consider switching banks, only 61% either do not know or are unsure whether their bank has made any changes to their overdraft fee policy. Notably, many big banks have introduced fee relief plans this year.
Alerts and fee avoidance advice are important personalization tools: When asked how they would like their bank to personalize their banking experience, 46% of customers say they want help in avoiding fees and 37% say they want to receive account alerts.
"A customer's definition of what support from their retail bank looks like is changing rapidly as we enter a new economic cycle and move further along the digital adoption curve," said Jennifer White, senior consultant of banking intelligence at J.D. Power.

"It's no longer predominately about being fast, efficient or convenient. The preeminent performance metric with the biggest influence on customer satisfaction is 'supporting customer during challenging times,' and that means customers are expecting a personalized mix of financial advice, hands-on help with problem resolution and guidance on how to grow their money."
Fintech, let's get to work ~ people need help.
WTF ELSE?