Treinta Raises Largest Series A in Colombia 💸
LATIN AMERICA
Treinta Raises Largest Series A in Colombia 💸
Treinta, a fintech startup providing e-commerce services for SMBs, just raised $46M Series A —marking the largest one for a Colombian startup and one of the largest in Latin America.
The fintech is focused on the digitalization and financial inclusion of microbusinesses, a sector that has been left aside by traditional finance. Treinta's total funding is now $60M since its inception in August 2020.
The startup is a part of the red-hot LatAm market that is made up of other top-funded LatAm fintechs like Nubank, C6 Bank, and Loft.
Millions of transactions are registered daily through Treinta, currently reaching an aggregate of more than $10B per year, equivalent to 4% of the Colombian economy.
Why It Matters
I believe in businesses that use fintech to uplift others and influence culture. Sometimes that means preserving it.
That's why I'm keeping my eyes on fintechs like Treinta. The app brings a level of financial inclusion completely necessary to maintaining the cultural uniqueness SMBs bring to a country. (Fewer franchise chains, more mom-and-pop shops). Plus:
→ Digitization is low in LatAm despite SMBs making up such a huge part of the economy. In fact, of LatAm's more than 50 million micro and small businesses, 90% have not digitized basic business accounting and management processes.
→ E-commerce tech has not reached LatAm in the same way as the U.S. (Amazon isn't a thing) There is so much room to grow. LatAm fintech funding hit $9.8B last year, up 211% from full-year 2020.
During the past 12 months, Treinta has beaten growth expectations, increasing its user base 20x, growing from 250,000 to 5 million businesses in 18 countries, and its headcount from 15 to 250 employees in 9 countries.
LatAm Is Hot for Fintech 🔥
LatAm's demographics + its lack of established financial services create a huge opportunity for fintech.
LatAm has a financial service market of $1 trillion a year, and an estimated 135 million people in Brazil, Colombia, and Mexico alone were unbanked in 2017.
Couple this untapped market with a region that has massive mobile internet usage at 343 million users (a number that's expected to increase to 424 million by 2025. Brazil and Mexico are among the five countries where users spend the most daily hours on mobile apps).
Poor financial services, a huge unbanked population, and high mobile app usage create the perfect environment for fintech to come in and make money moves.
STARTUPS
Fast Shutters — What Startups Should Note
TL;DR: High-flying fintech startup Fast is shutting down after raising a $102 million Series B led by Stripe and despite its latest valuation at around $580 million.
Reports are saying the startup's burn rate was around $10 million per month. Yikes.
It's an unfortunate tale for a fintech startup a part of the global fintech market that locked in $132 billion in funding last year.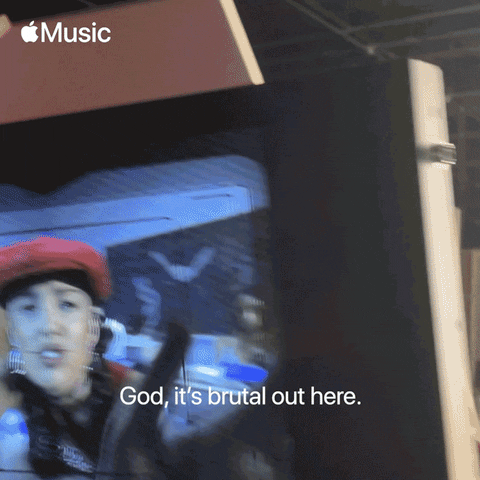 Why It Matters
Start-ups fail and no one is immune, even in our trendy fintech biz.
I applaud Fast's CEO Domm Holland for saying something (little detail, but he took ownership) on Twitter and pushing for his ex-employees to be scooped up by other fintech companies. (If you're reading this, peep the job board below).
The reasons for failure are varied. But a few common threads do emerge. CB Insights has even listed out 219 of the biggest, costliest startup failures of all time.
Some fintech startups are struggling to get their place in the competitive markets for a few reasons including:
Lack of capital
Inadequate market research
Complicated payment process
Selecting the wrong venture capitalists (I recommended tuning into this episode to learn how the VC fintech relationship can help your startup's success)
Lack of a proper MVP strategy
Customer adoption challenges
Choosing an inefficient fintech solution provider
Overlooking the legal aspects
Or simply: It's not the next big idea.
That last reason is the main one that I believe contributes to Fast's demise. The sheer amount of online payment fintechs, including massive players like Checkout.com, Shopify, and Square, is insane. Fast couldn't keep up.
In the words of Grammy-winning artist Olivia Rodrigo:
"It's brutal out here."
INCLUSION
Women-only Is Not It
TL;DR: The paradox of creating exclusive communities that only allow one demographic of people a part of the conversation is that you are inherently excluding others.
And that is not the way to make our fintech industry the better, more equitable, space we wish to see.
So when Leia Ruseva, co-founder of Salley, shared her latest blog post expertly covering the hidden costs of women-only programs, I was happy to let her know that I wholeheartedly agree.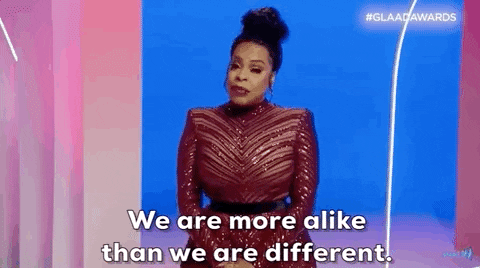 Why It Matters
Throughout the article, Leia does a great job sharing the common story a lot of us run into when we stumble upon all-women communities. First, we're excited because there is finally a place for us to come together (and that is a big pro).
But despite the existence of many women-only communities, we're still faced with isolation and other disparities like:
The fraction of VC dollars invested in female-founded startups has hardly moved, and the gender pay gap: women still make 80 cents for every dollar men make.
So as Leia writes: "While well-meaning and inspired by a noble vision, all women-only programs and communities combined have barely moved the needle in the last 10 years."
What we can see is that companies with at least one female founder account for 8.8% of the exit value of all startup exits, 10 times more than the exit value of startups that are led by women only.
We need everyone — especially men — to help create opportunities for advancement. That means things like writing checks and opening doors for others.
Check out this thread (and here too) where you can find some of the different perspectives from female founders that explain why women-exclusive programming is not the answer to an equitable startup landscape.
A Clear Message
I want to take this moment to make something very clear: WTFintech? is NOT a women's-only platform.
While women have historically been excluded from the narrative, flipping the script and excluding men exacerbates the problem.
Instead, I've built a space where underrepresented groups have an equitable voice while showcasing leaders that are pushing innovation despite patriarchal perceptions and the status quo.
WTFintech? tells stories through a female/DEI lens that is relatable to anyone that has ever felt like they didn't belong. It's the perspective that is diverse, equitable, and inclusive.
Men, women, non-binary: I want you to read this newsletter, listen (and be a guest!) on my podcast, and attend my Fintech Is Femme event because we need everyone involved to truly reach equity.
WTF ELSE?