Fintech App Nate Changes the Payments Game 
PAYMENTS
Fintech App Nate Changes the Payments Game
Nearly every American consumer believes that data privacy is important to them, with 87% calling it a human right. In a study from KMPG, 56% of Americans reported wanting more control over their personal data.
And, unsurprisingly, consumers worry about what companies, like payment services, are doing with their data (54%).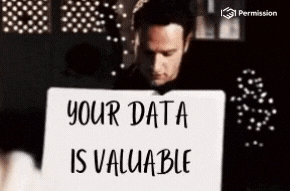 In fintech, the next wave of the embedded finance boom is predicted to be led by: Embedded payments. An app that combines both payments and data privacy is already ahead of the curve.
Enter Nate — a universal shopping app where consumers finance transactions from any online retailer without additional fees or sacrificing data privacy. And it has raised a total of $51M in funding.
The platform said it is rolling out crypto payment options so users have the freedom of using any payment method for one-click purchases across 2 million retailers.
What the CEO Told Me
I caught up with CEO and Founder Albert Saniger to learn more about the platform and how Nate is transforming the payments game.
The idea is to put the power of payments and shopping data into the hands of people, not the companies that facilitate the transactions.
Typically, each online retailer has one or two payment method options, pigeonholing users into a bad UX where they can only use specific payments at certain retailers (and have no idea how these companies will use their personal data).
Basically, Albert's breaking the mold by saying:
"Seamlessness and simplicity are not at odds with privacy. We become merchant of record on your payment method," he said. "Whether that is your credit card, debit card, bank account, digital wallet, or crypto wallet.

And that provides a digital shield where all these companies that you use, don't know what you're actually buying so they won't be able to sell your data."
From Albert's view, there are 2 types of groups in the e-commerce world: Those that think Western countries are 10 years behind China, and others that think the West will innovate differently from China.
"I'm in the second camp of consumers owning their shopping identity. If we let a bunch of intermediary companies keep that data and then retarget consumers, we end up living in this self-fulfilling prophecy of informational determinism.

And machines end up deciding for us what we want to do."
Albert is working to prevent that from happening.
How it Works
Nate joins the growing fintech payments market (Venmo, CashApp, Apple Pay, Google Pay) with a product that solves some challenges of the payment industry's broken business model.
Instead of paying for the service with hidden fees or personal data, users pay an upfront $1 convenience charge for every transaction. The only other fee Nate ever charges is $10 to reactivate a transaction after a "pay later" installment has been returned.
That $1 per transaction includes the issuance of a virtual card used in the transaction, which ensures that the shopper's data is protected.
Nate also recently introduced its own BNPL option along with other features like gifting, sharing, and social wish lists. A Spotify for online shopping, if you will.
With AI technology that navigates the web the way humans would, Nate is the only universal accelerator for mobile checkout.
Overall, I'm bullish on this fintech startup because of its commitment to preserving the human experience of discovery and the path to inspiration.
Nate is exclusively designed to facilitate purchases once its user has chosen the product they want to buy – humans decide, machines execute.
INVESTING
DriveWealth 🤝 Sproutfi Open US Market Investing to LatAm
TL;DR: Investing and embedded finance OG DriveWealth has partnered up with Sproutfi to expand access to investing in U.S. markets to everyone in Latin America.
Now, when a user opens an account through the Sproutfi platform, it will be held at DriveWealth and users can invest in the U.S. markets with as little as $1, while engaging with Sproutfi's social investing-based mobile app.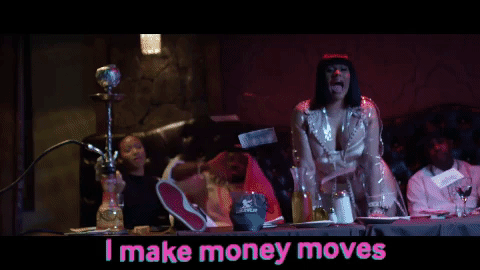 Why It Matters
Via the partnership, communities in Latin America will now be able to invest on a dollar equivalent basis (i.e. fractional shares) in over 6,000 U.S. securities and ETFs, making investing in the U.S. markets affordable and accessible.
Before fintech opened access to U.S. markets across the globe, investing was an isolating experience for users in LatAm.
46% of the population in LatAm do not have access to financial services according to the World Bank, but technology is driving financial inclusion.
As many first-time investors are turning to social networks to learn about investing, Sproutfi is providing the technology they need to make investing social.
Through easy-to-use investment products, educational content, and social networking tools, users can access community insights to learn about investing from their friends.
DriveWealth's embedded finance products are used by companies including:
Flink – a Mexican neobank that envisioned introducing fractional U.S. investing to underserved Mexican retail investors.
MoneyLion – Through the partnership with DriveWealth, MoneyLion launched an embedded managed investing product.
Digit – a personal finance company that uses DriveWealth to power its retirement and investment products to help users autosave extra cash.
INNOVATION LAB
Meet the Early-Stage Fintechs Leading NYC
TL;DR: 10 up-and-coming fintech companies have been picked to join the 2022 Fintech Innovation Lab New York, a 12-week program funded by Accenture and the Partnership Fund for New York City.
It's a smart way to look into the next wave of fintech companies to hit the spotlight.
In fact, the 2022 program is more high-stakes than ever before. The solutions from this year's participants can help the city emerge stronger as it looks to address the societal impacts of the pandemic and be a leader in new tech industries.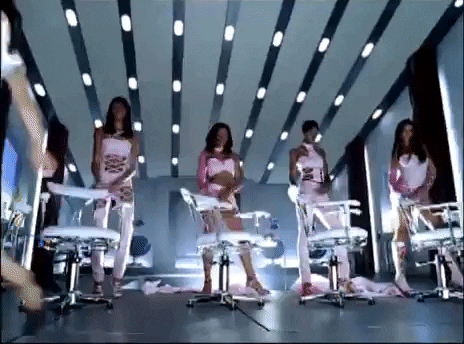 Why it Matters
New York was, arguably, one of the hardest-hit cities in the U.S. by the pandemic. This year's cohort of fledgling fintechs will contribute to the city's recovery.
That's what Maria Gotsch, president and CEO of the Partnership Fund for New York City and co-founder of the FinTech Innovation Lab New York is looking out for.
"Over the past 12 years, the Lab's alumni have enabled our financial institutions to improve the digital experience for customers, create products that support sustainability, enhance fraud detection tools and diversify the industry's talent base," she said.
Leading Fintechs
This year's leading NYC fintechs, selected from nearly 200 applicants globally, are focused on some of the industry's most important issues:
Creating sustainable investments and meeting ESG (environmental, social, and governance) outcomes
Improving transparency around cryptocurrencies and blockchain technology
Managing security, fraud, and compliance risks
The selected fintechs are:
CoverForce (New York)
Draivn (Den Haag, Netherlands)
Evercity (Berlin)
Ion Channel (Alexandria, Virginia, USA)
LeapXpert (New York)
Mark Labs (New York)
Messari (New York)
Railz (Toronto)
SoLo Funds (Los Angeles)
Straylight Systems (New York)
The Lab concludes with the 10 companies delivering in-person presentations on their progress to executives across the banking, insurance, capital markets, and venture capital sectors on June 23.
Check out the full list of participating financial institutions and venture capital partners here.
WTF ELSE?