Retirement Fintech for SMBs Raises $2.1M 
SMBs
Retirement Fintech for SMBs Raises $2.1M
Meet Penelope – a female and AAPI-founded and led 401(k) platform that gives small businesses an affordable way to provide retirement benefits and attain financial security.
The startup, launched in January, just raised $2.1 million in pre-seed fundraising.
I'm bullish on fintech products for SMBs to flourish and preserve the cultures of communities, especially as we've seen the pandemic shutter thousands of family-owned businesses and hurt marginalized communities (In NYC, I see it every day).
Why it Matters
90% of the 5.8 million small businesses in the United States do not offer employees a retirement plan. That's a big problem when saving for retirement is a critical tool for building wealth and financial equity.
Penelope's mission is to uplift minority owned businesses and startups by creating access to affordable 401(k) models while encouraging financial inclusion across all socio-economic levels.
The platform automates employee investing, streamlines cost and paperwork, provides practical savings tools for employees, and offers the choice of Pooled Employer Plans (PEP), traditional 401(k)s and Solo 401(k)s.
It also makes it easier for SMBs to adhere to state regulations requiring companies with more than five employees to offer qualified retirement plans.
And it is a low-cost subscription model that is customized to each SMB. Prices are made clear on the company's website and there is no asset under management fees.
What the CEO Told Me
When Jean Smart, CEO and Founder of Penelope thinks of SMBs, she knows from personal experiences that most are family-owned by immigrants, women, and BIPOC entrepreneurs.
I got the chance to chat with Jean. She immigrated from Korea with her parents who had multiple small businesses when they came to the U.S.
Growing up in LA, she watched her parents work tirelessly to provide – owning bodegas and restaurants – no one ever talked to her parents about a 401(k) so they were left vulnerable in their later years.
By shaping fintech products with these business owners' needs in mind, Penelope helps provide financial security to their employees so families and communities thrive.
Jean has a tenure working at traditional financial institutions and she "knows what's under the covers," she said.
"It's tremendously broken, and there's a huge opportunity to help – now is the time," she said. "Traditional finance, investing, markets have been built for the white middle class. The world looks different now. We need different voices and we need more options."
So after a career on Wall Street, she founded Penelope (named after her daughter!) helping small and micro businesses build a new generation of wealth for themselves and their employees.
Congratulations and thank you to Jean for her fearless leadership and passion to use fintech to create brighter futures for more people!
BENEFITS
Catch Makes Money Moves
TL;DR: Catch, the personal payroll and benefits product for the self-employed, launched free automated income tax routing and jazzed up its brand identity to more closely align with its mission.
Now, independent workers like writers, hair stylists, and musicians can automatically route their income — for free — setting aside for taxes, retirement, and savings, while getting access to affordable health insurance.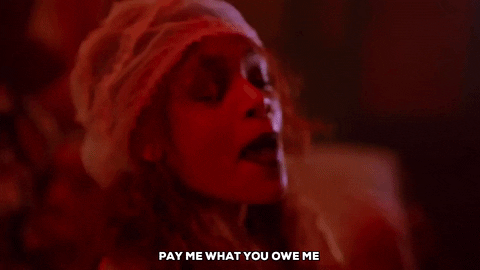 Why It Matters
Roughly 47 million people left their jobs in 2021 and 59 million Americans picked up freelancing in 2021.
And 20% say they are considering full-time freelance work — a trend I believe will continue to increase as people prioritize their passions as a means to generate income.
Yet, no financial services company has created a platform for these independent workers to attain security via financial tools everyone deserves.
Catch's revamped icon represents the new category of finserv it created to serve this growing demographic.
The colors of purple, orange, teal, magenta, and lime represent the four pillars of the Catch product: taxes, retirement investments, savings, and health coverage. The company minted NFTs of the brand colors and product iconography.
What the CEO Told Me
I had the pleasure of having Kristen Anderson, Co-Founder and CEO of Catch, on the WTFintech? podcast. Kristen brings her all to Catch and this value-driven fintech startup taps into the changing state of play in the world of work.
And it's born from Kristen's real-life values and experiences.
"We serve people, not businesses," she said. "People who are earning income in a fragmented way. We are directly integrated in the marketplace in 34 states and that gives us the ability to enroll people directly in health insurance and get them the credits that they're qualified for."
How and where Catch makes money is completely divorced from its product recommendation algorithm.
"When we recommend a health plan to you, the system has no idea what money we make on it," she said. "We'll recommend a plan even if the commission is the lowest one that we might ever receive.

And we do that because we think it's really important in the long-term that we're building trust, we're forming relationships."
Catch (lol) my full interview with Kristen here.
WELLNESS
Fintech App Combines Wellness & Wealth
TL;DR: Meet Aura, a fintech platform where wellness meets wealth management.
Kelsey Willock, Co-Founder and CEO, calls it a mindful money management platform that helps put your money to work and your anxieties to rest.
Learning about Aura and meeting Kelsey, an early-stage fintech founder, I learned that what she has created is exactly what fintech is meant to do – help more people achieve financial stability so they can live a sustainable and health life.
Mental health, financial health, and physical health = health. And we, as humans, need all three to work in concert together to live our best lives.
Why it Matters
A survey by CreditWise found that finances are the biggest stressor (73%) — more than politics (59%), work (49%) and family (46%). Not shocking, but we have tech mature enough to lessen this burden.
Aura is doing something about this problem, specifically built from personal experiences. Kelsey racked in $200,000 worth of student debt when her parents business folded. They lost their home, and her world was turned upside down.
She learned to pay off her debt through investing, and felt more empowered than ever before from an emotional perspective.
So she built Aura to help thousands of users in the same boat understand the root causes of their money mindset so the app can help, by way of investing, put users' money to work while allowing users to place their money into companies they believe in.
Aura has raised a pre-seed round and is currently in beta testing, but the waitlist has thousands of users (me included!) I encourage others to join.
What the CEO Told Me
For Kelsey, building Aura is also about curating an environment where consumers don't feel so alone.
"So many, especially women, have been left out of the conversation, so how do we bring the conversation to them," she said.
The app kicks off with a quiz that's not your average finance questionnaire. It's more like therapy, where Aura gets to the core of who you are and evaluates how money management can best serve you.
It has a "choose your own adventure" feel. Users can check out educational content curated for them, or go on their own education journey.
"There's a community here for you, if you want to join," she said.
As a first-time fintech founder, Kelsey admits to feeling the pressures of a crowded arena. But she believes in carving out your own space and never veering from her guiding light: Eliminating financial anxiety and creating economic inclusion in a system that is not inclusive.
"Fintech is competitive and fast moving," she said. "Live by your values, don't just deliver something to market to deliver to market."
WTF ELSE?