Honoring Women Today and Every Day
WOMEN'S DAY
Honoring Women Today and Every Day
I fundamentally believe that media has the power to shape people's thoughts.
There is also an incredible and often overlooked impact when seeing someone who looks like you in the news cycle whether that be via a video, newsletter, or podcast.
Women's creative input has historically not made it into our nation's storytelling. In fintech, most of the products and stories told are made up of men making stuff for other men. That's a problem.
We as an industry have to give women opportunities to feel inspired by female leaders in the space.
I've been one of those little girls looking to see myself in leadership roles. You can't be what you can't see. And over time, you start to believe that there's something wrong with you.
At a certain point, we have to take some risks or everything just stays the same. As someone who has been the only female reporter in a newsroom, I've watched male colleagues take female stories for granted, throw them aside. Once a male reporter said to me: "The door is wide open for women, so why don't they become advisors?"
When I tried to explain to him societal discrepancies, he shrugged me off. Told me we all have crosses to bear. It broke my heart.
What that moment did was fuel me with the information to know that as storytellers and fintech operators, we're not just shaping the perspectives in this country. We're shaping perspectives around the world.
Women in Leadership by the Numbers
Fintech, like a lot of industries, has a long road ahead to reach gender equity. Women represent only 30% of the fintech workforce, 12% of fintech founders are women, and women founders receive just 2% of venture capital.
While there is still a huge gap to fill, fintech startups founded by all women have had consistent growth in funding since 2015, and startups with at least one woman co-founder garnered nearly $5.1 billion in total funding in 2019, up from $935 million in 2015. (Source: FT Partners Women in Fintech report).
FinTech is one of the few industries that brings together two traditionally male-dominated fields – finance and technology. Although the space is male-dominated, some of the most successful companies are led by women. FT Partners' report does an excellent job highlighting these companies in a 200+ page report.
I highly recommend downloading and reading the report for yourself.
Zooming Out
Women, overall, now hold 24% of C-Suite roles in the U.S., up from 18% in 2015. Still, this is less than a third of all C-Suite roles in the country, and women of color only make up 4%.
In 2021, there were a record number of women leading Fortune 500 companies at 41 female CEOs. This is a huge improvement from just 2 female CEOs in 2000, but still only represents 8% of the Fortune 500 companies.
Although the number of women-owned businesses in the U.S. has more than doubled in the past twenty years, female entrepreneurs struggle to access funding.
In fact, 72% of female founders will cite lack of access to capital as the #1 barrier to starting a business.
Representation Matters
There are clear inequities in finance, technology, media. That's why I started this journey as a content creator.
When launching WTFintech?, it was critical for me to create a women-focused podcast and newsletter to spotlight female and POC leadership/stories doing everyday work to bring equity to financial systems via technology.
It's not about elevating women's voices simply because of gender, it's about showing the world that women, too, are a part of the innovation narrative. It's about putting women at the center of the stories audiences see because women are half of the population.
According to UN Women, women's presence as news subjects in print, radio, and television has only increased to 24% in 2015 from 17% in 1995. And only 9% of news stories evoke gender inequity issues, while 4% challenge gender stereotypes.
My goal here is to be the storyteller that completely shifts the world's view of the male-dominated industries of finance, technology, and media.
I know from hours of interviewing the best minds in fintech that there are fierce advocates — women, men, non-binary — dedicated to changing fintech for the better. I've started to capture those stories via the WTFintech? podcast.
While we've made so much progress, there's still so much work to do. My promise to you is that I will strive every day to change our world, one female story at a time.
I'll admit, there are times I ask myself: Is anyone listening? Regardless, I keep going, writing, interviewing, and sharing because there is no history without her story.
My call to action is for leaders to listen, learn, acknowledge and strive to be the fintech industry I know we can be. One that's representative of the beautifully diverse world we live in.
VENTURE CAPITAL
L'Attitude Ventures Eyes Latina-Led Co's
TL;DR: LAT VC (also known as L'Attitude Ventures), is one of the largest venture funds ($100M) exclusively investing in early-stage U.S. Latinx founders.
The firm today announced its new female partner Laura Moreno Lucas, previously a Managing Director of the Nasdaq Stock Exchange where she led the IPOs of Beyond Meat, Lyft, The RealReal, Airbnb, and other high-profile listings.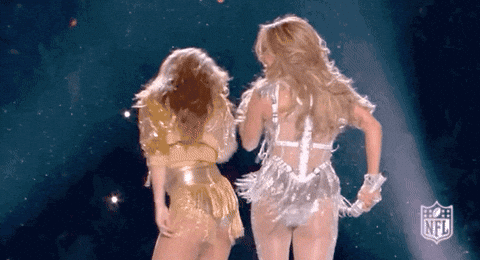 Why it Matters
Female entrepreneurs historically struggle to access funding due to little representation in the venture capital space.
Just 1% of the $70 trillion wealth management industry is controlled by women or minority fund managers, which directly impacts the number of dollars invested in female and underrepresented founders.
Let's be real. Venture capital is not a meritocracy if 99% of the capital goes to white men, especially considering that two-thirds of that capital is set to be female wealth.
With more Latina leadership at the helm, firms like LAT VC can change the narrative. In fact, 30% of the VC's portfolio are Latina-led companies.
Meet Laura
I got a chance to chat with Laura and she is on a mission to bring more female representation to the VC world, especially for Latinas.
When it comes to fintech, Laura is driven to help her community navigate financial tools and access, something that has always been a struggle.
"We [Latinx] don't have access to a lot of the different things that other people have access to whether it's loans, a bank account, or tools that allow us to actually get to the next stage and have the opportunity to build wealth,

It fundamentally comes down to being able to allow our community to build wealth, and what a better way to do that than driving wealth into a founder that then can employ a diverse cohort," she said.
It's not just her experience as a Latina, but her prior roles helping companies go public for years where she really saw how white-male dominated the industry continuously is:
"I still wasn't seeing myself, as a Latina, or diversity in founders."
So once she left Nasdaq, she started asking herself how she can be more supportive of founders and really move the needle. The answer came quickly: Venture Capital.
"With founders, everything was always about not getting enough capital at the early stages and the later stages," she said. "The biggest way that I could connect with the community is by being able to actually deploy that capital in significant ways."
Laura is a two-time founder who had an exit with Ladada, a fashion subscription company. She has worked with thousands of entrepreneurs and mentors at 500 Startups, and her experiences immigrating from Mexico to the U.S. means she understands the difficulties faced by Latinx business owners.
In her role at LAT VC, she leads investor and external relations, focusing on expanding the founder and investor ecosystem that recognizes the market shift driven by the massive $2.7T U.S. Latinx cohort, which is generating 1 in every 4 new entrepreneurs.
Congrats on your new role, Laura! Excited to see you crush it and bring more Latinas into leading fintech roles!
INVESTING
eToro Prioritizes Female-led Companies
TL;DR: Social investing network eToro is helping its 20 million+ users invest in female-led companies.
The fintech introduced its FemaleLeadership portfolio, the newest offering to take the eToro Smart Portfolio approach, helping investors to capitalize on, as well as support, corporate female leadership.
Companies need to have at least 40% female representation in the company's executives as well as their board of directors to be included in the portfolio.
Why It Matters
Research has proven that greater female leadership in a company results in higher profitability. Women's presence in corporate leadership also enhances factors such as mentorship, collaboration, and employee well-being.
Studies have found that public companies with women at the helm — serving either as CEO or CFO — showed higher profits and stock price performance than those of companies with men in top positions.
Factoring female leadership into investment analysis is not only productive for your investment portfolio, it's literally the right thing to do. Some of the companies that are represented in the portfolio surprised me to have strong female leadership, including:
Disney: 50% female executives and 40% women on their board
Bath & Body Works: 40% female executives and 58.3% women on their board
Gap: 55.6% female executives and 41.7% women on their board, as well as female CEO Sonia Syngal.
Keys to Performance
eToro's move reminds me of last summer when the Securities and Exchange Commission approved the new Nasdaq Board Diversity Rule, which requires all companies listed on their exchange to disclose board-level diversity statistics.
If a company doesn't have at least one woman and one member who identifies as non-white or LGBTQIA+ on their board, the company has to issue a statement explaining why.
With new rulings like this, it's clear that companies prioritizing inclusion and equity at the board level will be the ones that increase profits while best serving and representing their executives, employees, and customers.
Companies with a competitive edge also strive for an overall culture of inclusion, where the voices of all — especially traditionally silenced voices of women — are heard and matter.
WTF ELSE?