Bloomberg Terminal but Make It Crypto
DIGITAL ASSETS
Bloomberg Terminal but Make It Crypto
TL;DR: I've been asked in interviews what I believe is the biggest risk in digital assets. I never hesitate to say the sheer amount of content out there pulling investors into different directions.
Meet Defy Trends, an AI and data-driven crypto intelligence platform that provides retail and institutional investors with real-time market analysis at affordable prices.
Given the bear market, a platform like this is just what the doctor ordered. Oh, and the fintech is female-founded and lead by these ladies (we love to see it).
What the CEO told me
Miami-based and Turkey-born founder and CEO Imge Su Cetin created Defy Trends because she wanted real-time data and analytics for her own crypto investing.
So she built Defy Trends last year while working as a data scientist for the United Nations. After receiving funding, roughly 10 months ago, she left her job at the UN to scale the fintech full time. Badass, right?
Imge Su is also keen on a bear market and says it's the best time to build as a fintech operator. Takeaways from my conversation with her:
A bear market leaves more room to educate users with data-backed decisions.
Building a fintech product as consumer-facing makes scaling B2B offerings a bit easier once you have traction from users.
Defy Trends integrates API for exchanges and institutional investors to plug into their dashboards, but also provides a dashboard if needed.
The DTC market is her ultimate target audience for growth.
Defy Trends aims to exit beta and roll out by the end of February.
What makes this unique
It's like a Bloomberg Terminal but less complicated, more fun to look at, and accessible to everyday investors with features like:
Defy Trends Score: An aggregate score from 0-100 for each coin, allowing users to compare coins and see which coins are under-or overvalued.
Social Sentiment: Scouring over 1 million data sources from YouTube, Twitter, Telegram, Discord, TikTok, Github, Medium, and Reddit.
NFT Analytics: Incorporating both on-chain data, such as sales volume, minting activity, and wallet tracking, and off-chain data, such as social sentiment and community growth to help find quality projects and undervalued NFTs.
On-Chain Analytics: Process on-chain data from multiple chains to create comprehensive technical analytics such as active addresses, transaction rate, and wallet tracking.
INTERNATIONAL
European, LatAm Fintech Investments Triple
Investors threw down almost 3x as much money into fintechs based in the U.K., Germany and France in 2021 than they did in 2020.
The three countries gathered more than $15 billion in fintech investments, a big rise compared with just $5 billion in 2020.
London, considered Europe's fintech hub, led the investment drive with more than $10 billion raised, passing up a pre-pandemic total of $7.65 billion in 2019.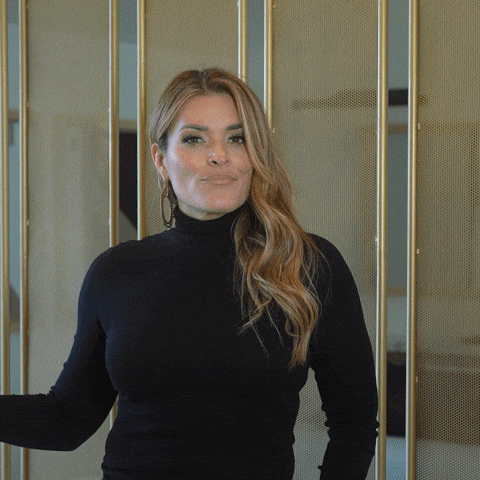 Why it matters
Fintech is even more exciting in counties where financial services have not always been easy to come by for the masses. To see the European market turn around after a pause in investment is a sign that fintech can help more people thrive.
When benchmark markets like the U.S. and Europe grow, it's a good sign for the rest of the markets. For example, LatAm is also seeing record growth. Venture capitalists invested $15.3 billion in funding in Latin American firms during 2021 (also triple the funding raised in 2020).
However, funding remains the biggest barrier to starting a new fintech in LatAm.
Fun facts: London's top-funded female fintech founders include Starling Bank's Anne Boden and Zepz's Catherine Wines. LatAm's include Nubank's Cristina Junqueira.
Who took the most $
Europe:
– Trade Republic Bank GmbH, a Berlin-based online broker that lets users trade securities and cryptocurrencies via a mobile app, attracted the most investment of all European fintechs in 2021, raising $900 million.
LatAm:
– Brazilian neobank Nubank, obviously, took the prize here with the biggest LatAm fundraise of 2021 at $1.15 billion. When Nubank began trading on the NYSE in December, its valuation clocked in at $40 billion.
HEALTH TECH
Health Tech Meets Fintech to Reduce Admin Woes
In podcasts, interviews, and everyday life I've said I'm passionate about seeing fintech help healthcare and vice versa. (Not only have I said it, but VCs have too as I reported in this newsletter).
Today, I'm happy to share the story of a company called triValence, which is building next-gen infrastructure to automate complex B2B supply chain management, payment automation, and data science.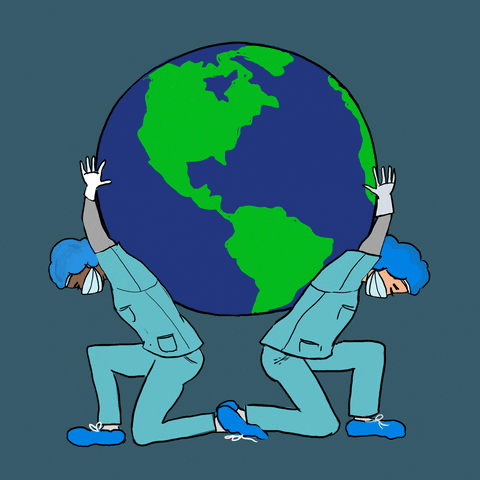 Why it matters
Launched by Dunston Almeida, triValence is reimagining the inefficient B2B healthcare payments ecosystem by harnessing the best of health tech and fintech.
→ Almeida says triValence aims for a 50% female leadership team.
Payments and supply chains are in dire need of innovation in health care. Like other industries *cough wealth management* tech providers have to manage a lot of siloed systems and processes that remain paper-based and manual (like, what?)
That creates a massive $285 billion of administrative waste in healthcare systems that isn't sustainable.
triValence is positioned to change the game for the health tech industry, leveraging maturing fintech technology to fix the patchwork of legacy IT systems and create automated systems for health care professionals.
WTF ELSE?