Web3 Adoption Is 'Not So Binary'
DIGITAL ASSETS
Web3 Adoption Is 'Not So Binary'
Does anyone else feel nostalgic for the simple pleasures of your past while the world around us changes so rapidly?
We Millennials are feeling it hard these days as digital assets and Web3 take over. Don't get me wrong, we're hella excited for Web3. But we also get that the inevitable shift from Web2 → Web3 is not a binary "Yes" or "No" decision.
Pro tip: This understanding might just be the key to unlocking faster mass adoption.
I went over real use cases for web3 x fintech last week (here's that breakdown). Now, I'm looking at fintech leaders that are creating that not-so-linear journey for a wider range of investors to participate in the future of finance 🤝 digital.
That's why I chatted with Rob Petrozzo, Founder and Chief Product Officer of Rally. You may have seen his viral Tweet last week of a *physical* NFT vending machine right here in NYC.
Why it Matters
Inflection points in society happen, and decentralization is making us question everything, particularly the structure of the current financial system.
Tokenization is attracting so much money (NFT funding has skyrocketed to $2.1B as of Q3'21) that worldwide attention has followed suit.
Fintech operators need to be a part of the conversation to push for alternative ways to provide more people with financial services.
A Little Old, A Little New
When users are nostalgic about certain products or brands, they already have a deep and persisting emotional connection with those items, which typically leads to a purchase or adoption.
That's why it's critical to bring some vintage vibes with the new decentralized and tokenized Web3 world.
With over 250,000 users on its app, investing fintech Rally, a platform for fractionalized investing in rare collectibles from classic cars to digital NFTs, is sitting in that sweet spot between nostalgia and Web3.
Takeaways from my convo with Rob:
Discussions around blockchain, crypto, web3, and NFTs are moving fast, which can confuse people into thinking everyone is already living in the future.
The reality is that most people need a middle ground between point A (physical world) and point B (Web3).
That was the point of the NFT vending machine moment. (Yes, anyone with a crypto wallet might think it's dumb, but the vending machine might be a quirky step to help more people understand digital art via something in physical form).
Truth time: It took me experiencing a physical NFT art gallery to truly get giddy about digital assets. *Something I love from my physical life (art) was combined with the digital world (NFTs).
Get it?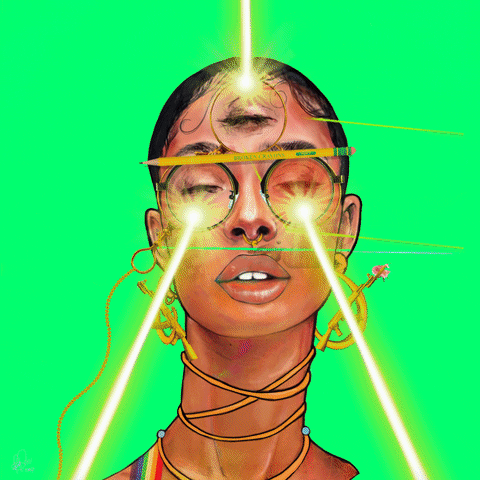 TL;DR: We can't just leave behind others that don't latch on right away by intimidating them. We have to create on-ramps for users. Rally's platform makes it easier to purchase and process payments for NFTs, ETH, domain names, and other digital assets without gas fees or opening crypto wallets.
"To really get it into the zeitgeist and make it part of everybody's day-to-day, you need a lot of people to pay attention, to bring into conversations, to be invested physically and emotionally. The on-ramps are absolutely necessary.

With anything in fintech, innovations work best when they feel slightly familiar."
INCLUSION
What Founders of Color Actually Need
A Tweet by Ify Ike, the founder of impact consulting firm Pink Cornrows, got a lot of folks asking the question: What do founders of color need from VCs?
President and Co-founder of TBC-Capital Shondra Washington hosted a Twitter Spaces on Sunday to identify the problem behind this Tweet and get some actionable answers. (The Tweet was both applauded and criticized).
The conversation placed accountability on incubators and accelerators by exposing where they are falling short of actually serving founders, and particularly founders of color.
The Reality
Venture capital going to Black founders remains tiny. In the first half of 2021, startups overall raised a record-breaking $147 billion, but only 1.2% of it went to Black founders. In 2020, Black founders received 0.6% of all venture capital deployed.
Receiving VC $ is already rare. What's worst? Actually being inside an incubator or accelerator to get there (according to several founders that shared their POV during the Spaces) because:
Mentorship is unconformable: When you're the only Black founder or female founder in an incubator, the program leaders struggle to pair you with a mentor that can genuinely relate to you.
Cultural factors: People of color have traditionally not been in safe spaces where they can be wrong.
Acknowledgment: POC founders have to work 3x as hard to get funding, and that isn't recognized enough by investors.
What to Do
The conversation was honest and educational, including action items for improvement:
Mentors don't have to be people "above you" and mentorship overall needs a refresh from accelerators/incubators.
Establish new measurements for the success and progress of companies once they've left the accelerator.
Create a safe space for founders to share their true experience at the accelerator (because talking about it is the only way to improve) without being penalized if it wasn't a great experience.
Incubators should evolve into a personal development moment for founders.
This is just the TL;DR: There was a lot more to take away during the conversation so I'm breaking down the rest of it in part ✌🏽on Thursday.
FINANCIAL STABILITY
Employees Prioritize Financial Health > Other Perks
The Great Resignation is very real and given rising healthcare costs, towering student debt, and uncertainty around retirement and the future of Social Security, employees have placed financial benefits ahead of any other workplace perk.
A survey from Betterment's 401(k) biz outlined what motivated employees to join the Great Resignation:
By the Numbers
While higher pay just barely edges out as the top reason for employees making the jump, what I found most interesting is the message financial wellness benefits send to employees
83% say: I view financial wellness benefits as a sign that my employer values me and my work
68% say: I would prioritize having better financial wellness benefits above an extra week of vacation
65% say: I now expect my employer to offer me more financial support than I did before the pandemic
78% say: I want my employer to more proactively and clearly communicate the financial wellness benefits they offer to me
Next Gen
Communicating these financial benefits is critical, especially for the next gen.
In fact, 74% of total respondents say they would likely leave their job for an employer that offered better financial benefits.
That increases to 79% for Millennials and 84% for Gen Z.
Employees indicated that the topmost enticing benefits are:
High-quality 401(k)
401(k) matching program
Wellness stipend
Flexible spending account or health savings account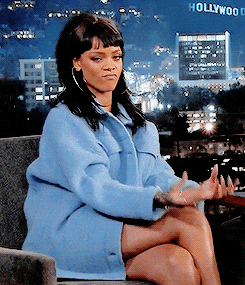 WTF ELSE?