WEB3
Web3 Meets Fintech
Overshadowed by topics like NFTs and DAOs, digital identity is a key component to how Web3's decentralization and transparency will meet fintech and create financial inclusion.
Digital identity = the high value transactional data or credentials that get captured, shared, and stored to either identify, authenticate or authorize a transaction or an interaction.
Think of it like this: Draw four circles that represent payments, cybersecurity, e-commerce and marketing: Digital identity sits in the middle of all four.
That's why venture capital firm 1414 Ventures is putting its dollars in early-stage startups that are building the next generation of digital identity technology.
Why it Matters
The Global Digital Identity market is estimated to be $16.6 billion in 2021 and is expected to reach $40.44 billion by 2027.
Web 2.0 has failed to protect consumers' privacy because most data is stored on centralized platforms like computer files.
Blockchain-based digital identity solutions already exist, but the next phase of that is securely connecting decentralized metaverses and the real world. The end goal is to enable users to integrate the virtual and physical worlds so users can move between them with one consistent identity.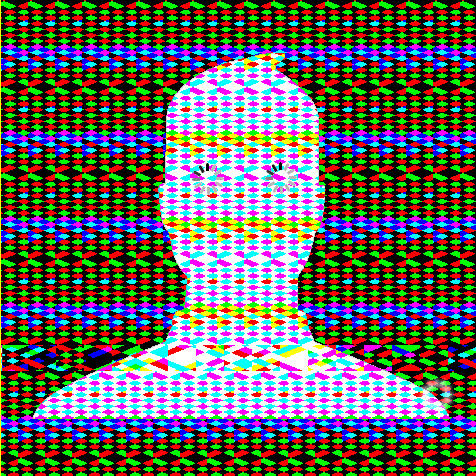 What's in It for Fintech?
Worldwide financial inclusion.
Take Colombia-based fintech Avanzo (a part of 1414 Ventures portfolio) for example. The fintech provides short term loans to individuals through their employer structured to be repaid via payroll.
→ 97% of people in Colombia don't have access to loans or lending.
Instead of FICO scores, their model offers "lending as a benefit" service, leveraging digital identity data via the workplace, to enable companies to address financial access and inclusion needs for employees.
Avanzo also offers financial education and personal finance tools to help companies equip their employees with the knowledge to improve their financial well-being.
This results in improved workplace productivity for a company and improved financial inclusion and well-being for society. More use cases like this, please!
Pioneer in Disruption
A part of what makes me believe in the future of digital identity innovations is 1414 Ventures Co-Founder and Managing Director Jackie Shoback.
Jackie pioneered the launch of the Staples (yes, the office supplies) online retail store, Staples.com, with founder Tom Stemberg in 1998. She grew the business to hit $1B in revenue in 3 years — during Web1.
No cloud, no WiFi, no advanced artificial intelligence.
If anyone has the chops to lead the disruption of digital identity in Web3, it's her.
DATA MANAGEMENT
Building a (Data) Pyramid
A solid foundation is the key to successfully building just about anything. Still, financial pros are struggling to properly create a foundation for their business that stores and manages data seamlessly.
The problem? Most small finserv companies, like family offices or wealth managers, are rotating their tech stacks with different products every 2-3 years. That's because they haven't established modern data management practices.
So I chopped it up with Patrick Murray, CEO of fintech STP Investment Services to get some practice management tips.
What to Do
Identify your data sources: Are they structured (connected through an API) or unstructured (a PDF)? If unstructured, throw away the damn PDF.
Centralize data in one place: Stop keeping data in these legacy accounting systems. Migrate that to a central warehouse where you don't have data stored across multiple databases.
Simplify your controls: You need to know what controls are on your data. Tech providers need to develop standard ways for communicating data that fundamentally allows groups to ingest it a lot easier than having a full (costly) operations team.
Integration Matters
Be really thoughtful about how the different building blocks of your tech stack are going to sit together because not all integrations are created equal.
You have to ask tech providers to bring together all the elements: financial planning, CRM, warehousing, calculation engine and reporting structure. That way, you're able to see your well-connected data across your fintech stack.
VENTURE CAPITAL
Global Fintech Funding Hits New Records, Again
For full year 2021, global fintech funding jumped to a new record of $131.5B across 4,969 deals. 🤯
In fact, Q4 2021 marked the second-biggest quarter ever for fintech funding at $34.9B (second to Q2 2021 at $36.6B).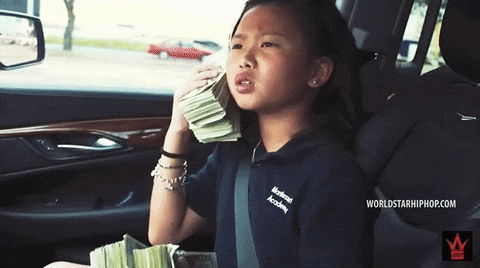 The Numbers
U.S leads in fintech funding in Q4 2021:
US: $18.2B
Asia: $8.2B
Europe: $5.6B
LatAm: $1.9B
Average and median fintech deal sizes reach new records:
Fintech early-stage deal share ticks up to 64%
Late-stage, 12%
Mid-stage, 16%
Top investors by company count in Q4'21
Tiger Global Management
Global Founders Capital
Accel
Andreessen Horowitz, Jump Capital, Sequoia Capital India
SoftBank Group
Why It Matters
Fintech funding breaking records is not surprising. What's noteworthy is thinking ahead to the opportunities.
With this abundance of capital, there's tons of room for innovation and in turn we see products that are creating access for consumers and receiving products that have higher quality. Capital = innovation.
Top areas I think investors are going to eye for investments:
International markets (particularly for SMBs)
Wealth management
Personal Finance
Blockchain
TL;DR: There's so much potential for growth in fintech. We're just getting started.
WTF ELSE?