'Fintech will only change the world when it's ready to change itself'
LETTER FROM THE EDITOR
'Fintech will only change the world when it's ready to change itself'
Earlier this week, I was interviewed for a profile as a female founder in fintech (albeit, I make content for the industry) and the interviewer asked me to elaborate on this belief.
True diversity (race, gender, culture, economic, neurodiversity, and everything in between) in the room where decisions happen and products are made is the key to how fintech will change the world.
But fintech is making the same mistakes as traditional finance because it has struggled to truly innovate from within. I believe we can change the narrative by uplifting the fintechs and leaders that are going against the grain.
Launching WTFintech? meant showing the industry it deserves a new direction with content. A direction that acknowledges, in the midst of a global pandemic, the world has opened its eyes to see our wounds and, thus, nurture them.
In large part, folks have turned to fintech to nurture those traumas via financial stability. Yet, you still don't see enough women, BIPOC, and diverse thinkers getting the same levels of coverage.
So, in the wise words of Beyonce, "I chopped down that wood and built my own table." Then, I invited the best minds in fintech to have a seat.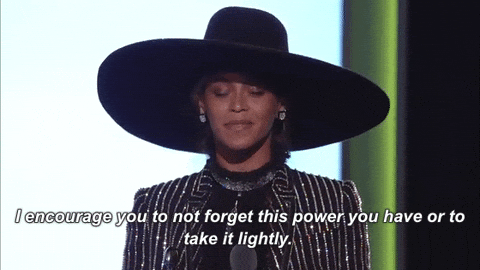 That meant bringing on diverse podcast guests and building a community filled with women, BIPOC, outsiders, and underdogs. People that have built and led incredible fintech companies but have been overlooked and are still waiting to be seen.
I'm beyond proud to provide you with a place at my table.
It has been a hell of a year (still processing 2020), but we've seen that our collective voices when put toward tangible action can start the wheels of true innovation, inclusion, and change.
Fintech is a particularly interesting industry to be in. Based on plenty of interviews with upcoming podcast guests, there's a lot of us who didn't follow the paths expected of us.
We're former dreamers, college dropouts, recovering corporate workers, or immigrants that have seen the evolution of maturing technology to change the world and are determined to give everyone access to a sustainable future.
With content, I had to learn how to be authentic and embrace the differences that have historically set me apart from the traditional "cool kids" club.
Stepping out in a world that has told me I'm too young, too feminine, and too proud of my AAPI heritage took courage. I bet on myself because I believe in this industry.
12 newsletters, 2 podcasts later: There are 1,500+ of you a part of the family. And we're just getting started. 🚀 There are not enough words to express my gratitude for all the support. So what I will say is:
→ Listen to the brand new episodes of WTFintech? (see below) to hear me say a huge "thank you" in the way I know best.
A special shout to the women in fintech changing the game. You are everything we need. Make those money moves, be excellent. I see you.
To the industry: Please continue to be the voice for the voiceless. Please continue to show love through fintech. ❤️
Love always,
Nicole
PODCAST
It's just the beginning 🌟
Intentional inclusion is a part of the founding principles of WTFintech?
I intentionally curated a podcast guest list consisting of 50% women, 50% men, and 80% people of color.
And I launched the podcast series with two wildly different powerhouses in fintech: Lule Demmissie, CEO of eToro U.S., and Sarah Levy, CEO of Betterment.
If you'd like inspirational and educational content to fill your ears while you relax during your break:
Listen to Lule's episode here.
Listen to Sarah's episode here.
Watch both episodes on YouTube here.
What's next?
WTF ELSE?
QUICK HITS