Anthemis raises $700M for diverse startups
FUNDRAISING
Anthemis raises $700M for diverse startups
Imagine it's 2007 and you're trying to convince financial institutions that the world is changing, digitization matters, and the future of finance will mean creating a fair and equitable system for all who participated in it.
That's what Anthemis Group founders Amy Nauiokas and Sean Park did. 👏🏽
Today, Anthemis (founded in 2010) is considered a pioneer in fintech investments, creating a new system that shows how deploying human and financial capital diversely and inclusively can change the industry.
Most recently, the firm raised $700 million (with AUM clocking in at $1.2 billion) and shuffled its leadership to transform the financial system and how the world interacts with it, with diversity of thought, experience and leadership.
Also read: Fintech's gender diversity problem (+ action items!)
The capital will be shared across Anthemis Digital Acquisitions, the firm's ESG-focused SPAC that began trading in November, and in pre-seed investments through Series B embedded finance startups.
What the Founder told me…
I caught up with Anthemis founder Amy Nauiokas earlier this month for more details on the firm's big picture vision 🥚
→ These systems have been built by and for the demographic majority, so it's not entirely shocking they can't get diversity right.
→ To solve this, we need to build new companies inside of fintech that focus on the vast talent of women, BIPOC, and those with cognitive differences that are constantly innovating within the industry, but aren't receiving the VC $$.
→ A "pipeline problem" is straight BS. Anthemis has deployed 40% of its capital into companies that are backed by women or people of color in fintech.
So as Amy put it:
"If there's a pipeline problem, my friend, I'd be seeing it!

You have to look harder."
Why it matters
The global fintech market is projected to reach over $190 billion by 2026.
🔑 With over 150 fintechs in its portfolio, Anthemis continues to be one of the most active fintech investors including companies like Betterment, eToro, Pipe, Weavr, and Atomic🔑
→ Nearly one-quarter (23%) of Anthemis' portfolio companies are founded by women. (Industry-wide, fintech companies with female founders raised only 2.2% of all venture funding this year in the U.S.).
Anthemis is changing the game, but we need more fintech leaders and investors to be diligent about intentional inclusion.
For example, founder of Bloom Money, a fintech providing financial services to migrants, shared her recent experience via Twitter:
TL;DR: Fintechs have the potential to drive gender-inclusive financial services, but fintech investors must be a part of the solution to address gender diversity via funding in order to fulfill that promise.
CRYPTO
Gwyneth Paltrow wants to 🎁 Bitcoin this holiday
What's cooler than venture capital funds pouring ~ $30 billion into crypto this year (more than in all previous years combined)?
The founder of Goop, Gwyneth Paltrow, teaming up with Cash App to give away $500,000 worth of Bitcoin.
The real Tony Stark of our day.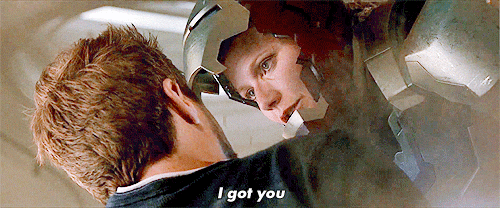 But seriously, Gwyneth is just the latest example of a celeb that is "thirsty" to invest in crypto and all things Web3 (she literally said that during the Carta Equity Summit earlier this month and it was a joy to hear).
Why it matters
Gwyneth Paltrow's investments in Web3 are particularly interesting because of her clear stance supporting women's wellness and sustainability.
→ She just invested in Terawulf, a sustainable Bitcoin mining company.
→ With Cashapp, she wanted to bring more women not only into the conversation, but onto cap tables of Web3 companies while creating a different cultural conversation.
→ She's thinking of starting a DAO for her Goop audience, but only when they're ready.
We can all learn from her communication of crypto to her audience:
🔑Communication is one of the biggest hurdles the crypto industry faces for true mass adoption. We have to gently communicate to our communities the very real benefits of cryptocurrency for every day people.
We have to remove the stigma that crypto is just for rich kids that like the gamification of an investing app and encourage the very real use cases for crypto to help change the world. 🔑
Action items
Here are a few simple talking points for communicating to the crypto skeptic at your holiday dinner table courtesy of Christopher Chase & Tyrone Ross during an Onramp Invest Twitter spaces:
Start with the goal of opening minds to crypto, instead of changing minds.
Wherever there is good, there's evil present. Anything that adds value to world and changes people's lives can also be used in a nefarious way: i.e. the way the Internet is today.
Countries outside of the U.S. will send their youngest to go to other countries for work, meaning they won't see their families for years. The metaverse is opening up new opportunities to change that.
Crypto = ❤️ through technology by transferring money in support of someone or just sharing a cat NFT to make a loved one laugh.
SOCIAL MEDIA
Finfluencers make more $$ than finance bros
Fintech social media influencers (not me, I'm a creator covering B2B news) are pulling in six figure salaries.
One example: Austin Hankwitz, a social media marketing guru for finance companies recently profiled by Bloomberg. (TikTok: 526.5K, Twitter: 6,100, Instagram: 9,056).
He charges between $4,500 to $8,000 per post on his TikTok.
Fundraise pays him every month to post two videos on his TikTok while also offering him a performance bonus of up to $2,000.
BlockFi, a cryptocurrency trading platform, offers him $25 per person he drives to their platform.
He makes more than $500,000 annually.
Why it matters
The day has come where the marketer (content) is making as much as the Wall Streeter (finance).
And it's about damn time. Social media's impact on finance is creating more engagement around financial services than we've ever seen before.
→ TikTok videos under #personalfinance have garnered 5.1 billion views. By comparison, other popular videos found under hashtags like #cookingtips or #healthtips have 3.1 billion and 3.2 billion views, respectively.
If social media's influence over the political environment and the GameStop stock surge wasn't enough to make the industry believe in social media's power, fintech influencers making more than the folks working in finance has cemented how prominent these platforms can be to move markets.
WTF ELSE?
QUICK HITS