Stocktwits ready to take over the 🌎 
SOCIAL INVESTING
Stocktwits ready to take over the 🌎
Stocktwits, the OG social media community for investors and traders, raised $30 million in funding that pushes the NYC-based fintech's valuation to $210 million.
Today the platform has:
6 million registered users
1 million monthly active users
Portfolio integration for users to integrate Stocktwits accounts with brokerages like Robinhood, Fidelity, TD Ameritrade, and E*trade via Plaid
ICYMI: Stocktwits (founded in 2008) pioneered the $TICKER tag to enable and organize streams of information around stocks and markets across the web and social media. (A competitor to Discord + Reddit).
These streams provide new forms of insight, ideas, and information that are used by investors, analysts, media, and others as they research stocks and manage their investments.
What the CEO told me…
I caught up with CEO Rishi Khanna to get more details on how the new influx of $$ will be used to expand the biz:
→ U.S.-centric to global community: Stocktwits plans to take over the globe starting with India followed by Australia on the near-term roadmap. Other markets that get Rishi hyped are Brazil, Mexico, the UK, and Europe.
→ More context around assets: Opportunities and access for the next generation of investors are vast. They're interested in alternative investing platforms like Yieldstreet which have taken off in growth.
Stocktwits is planning on leveraging its piles of market data to create more context around alternative assets like collectibles, crypto assets, and NFTs.
→ Personalized features: Stocktwits wants to leverage all its data to put that personalized content in front of users based on what they care about (i.e. their allocations).
That way, a user sees what they're interested in based on their actual investments. (It's like giving hedge fund analytics to everyday investors).
Why it matters
Thanks to fintech (and that ol' Gamestop stock surge earlier this year) Millennials and Gen Zers are evolving the culture of investing.
The meme-stock mania has helped fuel Stocktwits but has also created a bad reputation for next-gen investors.
🔑 Contrary to stereotypes, new investors are thoughtful in their investing approaches with 81% of investors who purchased a meme stock saying they went on to diversify their portfolios.🔑
→ Regulators have talked about putting a stop to the meme-stock mania all year long, but that conversation seems to be finally dwindling.
Stocktwits CEO Rishi said it best 🌶
"On Capitol Hill, they're like, 'we got to stop people from these meme stocks,' and I'm like, 'oh, why you don't want these people to have the opportunity to participate in the only wealth creation engine you've left in the United States?'"

This has been an opportunity to on-ramp the community and for the next generation of investors, that's what it's about. Otherwise, they wouldn't be invested and understand — that's the way the system is designed."
TL;DR: Social investing platforms and communities like Stocktwits, Public, and eToro are proving that this is not just a moment, it's a movement in changing the culture of wealth building.
Never underestimate the next-gen.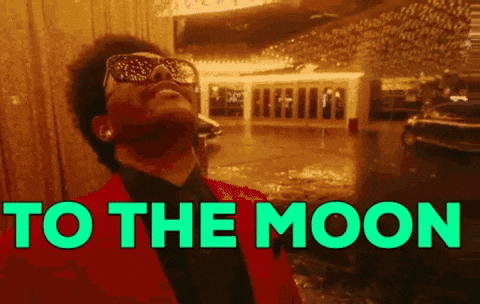 REGULATION
Shocker: CFPB probes BNPL
With things like meme stocks somewhat behind us, why not refocus attention to another topic heavy for discussion: Buy now pay later.
The CFPB (Consumer Financial Protection Bureau) has officially ordered Affirm, Afterpay, Klarna, PayPal, and Zip to submit information so that the bureau can report to the public about industry practices and risks.
ICYMI: BNPL is just a layaway with style on your smartphone.
For the most part, the CFPB is concerned that with the holiday's consumers are going to accumulate even more debt (because the credit card companies don't do it enough!)
Look, I'm a fan of the idea of BNPL, especially if that means consumers could go without a damn credit card that has pigeonholed us into these mass amounts of debt with ridiculously high interest.
→ But that only works if you're a brand new consumer who hasn't already racked up some serious debt. In fact, 42% of U.S. adults with credit card debt have increased those balances since the pandemic began.
→ The problem is we haven't addressed the credit card debt issue, and now a new shiny version has arrived way too soon. (It's like when January 2021 came around and I was still processing WTF happened in 2020).
→ IMO: Credit card companies are pretty lucky they've been around since the 1950s, well before 2011 when the government finally realized (after the Great Recession) that consumers need protection in the financial sector.
So, why does it feel like the bureau is probing the new guy but forgetting about the old one that's been hurting consumers for as long as we can remember?
I'll be curious how this shakes out and keep my eyes on it.
In the meantime, Sheila Bair, former FDIC chair has written children's books about different financial scams, including "Billy the Borrowing Blue-Footed Booby" that's actually a riff on a BNPL scheme.
P.S. Remember for like a second when the CFPB tried changing its name to the BCFP in the pettiest waste of time. Ah, pre-pandemic memories.
M&A
MoneyLion acquires Even Financial
MoneyLion said they're acquiring embedded finance platform Even Financial in a deal set to close during the first quarter of 2022.
But the headlines covering this acquisition were a bit confusing.
The press release says MoneyLion acquires embedded finance marketplace Even Financial via a transaction that could cost up to $440 million. (?)
So fintech friend Alex Johnson (author of super dope Fintech Takes) found a Tweet that helps make the value of this transaction make more sense:
Why it matters
MoneyLion went public via a $2.9 billion SPAC merger in September, generating $500 million in cash during the listing.
With another acquisition under its belt, MoneyLion has made it clear that they are using that revenue to expand product offerings and reach new consumers.
MoneyLion has acquired Zero Hash to power its crypto investing and creator network and content platform MALKA Media.
Including embedded finance is a good fit.
Here's why:
→ Expands MoneyLion's target addressable market via Even's embedded marketplace infrastructure to tap into the $230 billion embedded finance sector.
→ Increasing MoneyLion's distribution capabilities across Even's network of over 500 channel partners.
→ Expanding the range of products available within MoneyLion via 400 financial services partners covering a portfolio of consumer purchasing intents, including loans, credit cards, mortgages, savings, and insurance products.
WTF ELSE?
QUICK HITS