DIGITAL ASSETS
Empire State of Crypto
New York's status as the financial and cultural center of the world is at stake.
That sounds dramatic, but: Only 29 cryptocurrency companies currently have a BitLicense in New York state to cater to a cryptocurrency market that is now worth more than $3 trillion.
*cue dramatic music*
At an event last Friday in NYC multiple industry leaders (including CEOs from Genesis and eToro U.S.) discussed what NY has to gain if regulators can help break down barriers and increase digital currency opportunities.
I was present, diligently taking notes. Here's the tea 🍵
What's in it for New York?
Short answer: A lot.
When Michael Moro, CEO of Genesis and an immigrant from Japan started his company in 2013, he didn't consider opening shop anywhere else besides the financial capital of the world.
Today, NY state is missing out on the benefits of bringing in new biz:
→ Tax revenue: New York has room to capture a larger share of the pie by building crypto-friendly regulations and opening the door to working with a ton of new businesses.
→ Employment: Crypto brokerages like Genesis and eToro have increased employment numbers by the hundreds in the past 12-18 months. That's a ton of employment gain NY will miss if more crypto businesses can't penetrate the market.
→ Problem solving: Imagine if decentralized autonomous organizations (DAOs) were used to raise money to solve social problems in NY in the same way it helped raised millions of dollars to bid on a copy of the U.S. Constitution?
→ Equity: Cryptocurrency provides more equitable access to capital and investment opportunities. For example:
Helping immigrants not be gouged for remittances
Enabling artists or those lacking opportunity to make money (NFTs)
Access to emerging international markets like Nigeria where over 30% of the population has already adopted Bitcoin for P2P payments
From Michael Moro's seat:
"How could you have a multi-trillion dollar asset class with crypto and New York isn't the leader of it?

You simply don't get brand new asset classes every day. That's just not a thing that happens. This is a once in a few decades moment."
It's not just regulation issues
There is not one single workforce development organization in New York that's teaching crypto.
Crypto issues aren't just regulatory, they're structural.
Yes, the crypto industry can fill employment gaps, but that won't work unless crypto is also a part of the education system because:
→ The NY workforce development system is not yet able to deliver the types of skills that are necessary to build this industry.
🔑 We as a community of people who believe that this asset class can actually shift power and democratize the financial system must know that it can only happen if we the industry take on the responsibility of creating the infrastructure and the conditions precedent for its success. 🔑
More complexities…
Compliance expenses associated with the BitLicense is something that startups and a lot of fintechs just don't have the budget for. (Some reports say it costs up to $100,000).
Environmental effects of mining for cryptocurrency (referred to as proof-of-work) are also being considered by NY state.
The biggest hurdle, however, is communication:
→ The folks at the heart of the crypto industry must do a better job at communicating the benefits of crypto to everyday people.
→ We have to remove the stigma that crypto is just for rich kids that like the gamification of an investing app and encourage the very real use cases for crypto to help change the world.
As Andrew Rasiej, Co-Chair of Mayor-elect Adams Tech Transition Committee put it:
"Social media has damaged our democracy and is creating problems around misinformation of things like politics, vaccinations, and technology is now being viewed pejoratively.

The cryptocurrency industry has to take active steps to change the narrative."
How to move forward
New York is the heartbeat of culture, and if we want New York to keep its status, we as a fintech industry have to leverage the power of community.
Digital movements actually mimic the community structures of many communities that we see here in New York City.
Companies like Good Dollar and Onramp Invest are working on building this.
Yes, crypto assets have complexities that have to be managed, but the option cannot be the absence of engagement, we have to lean in.
→ 16% of U.S. adults own cryptocurrency (that's ~50 million people)
By demographic group:
13% of whites
18% of Blacks
21% of Hispanics
23% of Asians
These stats already prove the equity of crypto assets versus traditional financial services. Demographics are the destination.
In the wise words of Lule Demmissie:
"If you're not entering this space, you are essentially deciding that you are exiting the future of where financial services go.

We need to make the case to New York why this is such an important technology, why it can be good both for our tax base, for our people, and for the expansion of the availability of capital and investing for people, for regular people.

Crypto is not a right or left issue. It's a revolutionary issue."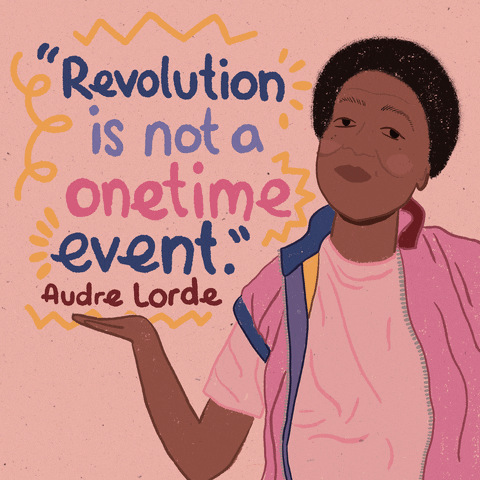 TL;DR: Incumbents who are currently making money off of an existing Industrial Age model financial system have a reason not to support the growth of crypto. So, it's up to us to change it.🔥
Thanks, City & State and eToro for putting on a great event.
WEALTH
Black advisers change the complexion of wealth
Meet the Onyx Advisor Network, an entrepreneurial support platform for minority-led financial advisory firms to scale their businesses.
Onyx (launching January 2022) is coming to empower advisors of color, women, members of the LGBTQ+ community and anyone who feels marginalized to start, scale and sustain a career in financial services.
We love to see it 👏🏽
Here are the deets:
Why it matters
I'm a firm believer that financial advisers have THE opportunity to expand wealth building to more people, but only if financial pros:
Embrace fintech to automate tasks and free up time
Represent the diversities of growing demographics
→ Financial services has long faced a systemic diversity problem that I've uncovered in past newsletters.
The certified financial planner (CFP) stats are dismal (and these figures represent progress):
There are 88,726 CFPs total
Female CFPs = 23.3% (an all-time high)
Black CFPs = 1.68%
Latinx CFPs = 2.46%
Biracial Black and Latino = .028%
Yikes.
I've said before and I'll say it again. Fintech has major opportunities to penetrate wealth management and keep these percentages increasing.
What their founders are saying
Co-Founders Dasarte and Emlen are seasoned financial advisors (both with their own practices) who have personally experienced the struggles faced by marginalized advisors.
"The wealth gap in America has never been wider. To change the face of wealth, the financial services industry must better reflect the make-up of our country. You can see it plainly in the data, showing that over 70% of advisors are men, and 80% of them are white," said Emlen.
Here's the problem: When there are less people with differences in gender, race, culture, economics, and neurodiversity in financial services, the future of innovation (which = diversity) in the industry becomes harder and harder to achieve.
Onyx is working to solve that problem.
"Systemic inequities have left [minority] advisors feeling isolated – lacking the networks, tools, and resources needed to build successful businesses.

We are here to 'change the room' and to empower underrepresented advisors to get off the island by tapping into a powerful network that will level the playing field," said Dasarte.
TL;DR: In creating the Onyx platform, Dasarte and Emlen will provide access to millions of individuals and families in minority communities who want to build generational wealth but lack the knowledge, relationships, and tools that have traditionally been difficult to access.

WTF ELSE?
QUICK HITS