Women VC control the energy ⚡
INVEST
Women VC control the energy ⚡
These venture capital gurus shared their spicy takes for what's hot in the $31B fintech sector today and what will keep bringing the heat in 2022.
Here's what we learned 🌶️
B2B infrastructure fuels consumer fintech
Thanks to fintech throwing all its energy into B2B infrastructure over the last decade, consumer fintech is ripe for even more growth.
And it's just getting started…🚀
→ Consumer fintech barriers (regulation) have been less tricky to navigate = time to market decreases, especially when a fintech can partner with banking as a service.
→Serving the creator economy with best practices for income generation, wealth management, and catering to their unique needs is a HUGE area of VC interest.
→ Investors want to help consumers filter through the wide array of PFM apps to find the one that helps make the best financial decision for them, but doing so in an interactive way.
→ It's not about PFMs for pure financial advice or education for the sake of it, but one that actually helps users take the appropriate next best action.
That's how you truly impact consumers.
Why now and where to invest?
Banking as a service infrastructure + embedded finance = fintech's expansion into consumer tech.
Legacy players are doing little product innovation even if it seems like they are, but it's still a heavy lift for emerging fintechs to actually get users to switch products = a lot of opportunity in this space for investors.
Pure robo-advising is comme ci comme ça. Fintech needs to help build that hybrid product, where users take real control of their money while having some amount of automation involved.
Google on your resume ≠ innovation expert
Networking is a huge factor in getting VC money in the hands of more diverse + innovative fintechs.
Here's the problem: The hot fintech companies have alumni networks of former bankers, folks that worked at big tech like Google and Facebook (ok, Meta) and because of that they are able to raise at higher valuations because they have the pedigree.
What happens: Because these alumni networks keep growing, there are all these new founders that get left behind because they weren't initially a part of the fintech "cool kids" club.
I told you it was going to get spicy. 🥵
Here's a take from Sydney Thomas:
"You don't get cool points from me for working at [insert popular fintech here].

A comparison that we don't talk about enough is that once you get to these large companies like Google or Facebook, it's almost like working for a city government.

You're working in a community of thousands of people. You're moving the needle maybe once a year. So I feel like that is not the type of skill set that's necessary to be an effective early stage founder."
What does get cool points?
"Someone who has been noodling on a problem for a really long time." 🍜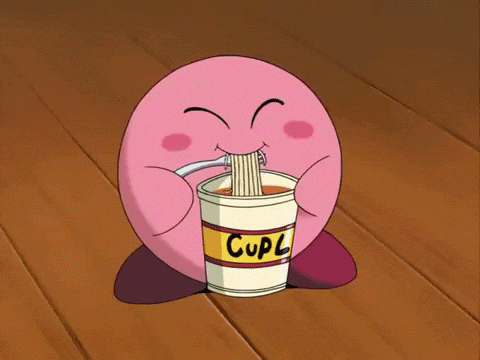 What's on their fintech investing wishlist?
→ Intersection of healthcare + fintech
→ Fintech that addresses workplace + financial equity
→ Insurance tech outside of traditional assets like a house
→ Fintech that better equips SMBs with financial products and knowledge
→ Fintech that gets people to think more about the ways that they're using their money
[Frankly, I'm impressed that no one had NFTs or web3 in their answers]
TL;DR: Consumer fintech isn't going anywhere. The B2B fintech companies are only getting stronger and, in turn, so will the consumer sector these B2B fintechs provide the fuel to ignite the fire. 🔥
Thanks, Carta Equity Summit for putting on a great event.
M&A
ComplySci acquires *another one* 🔑
ComplySci continues its acquisition spree this quarter by snatching up RIA in a Box, a SaaS provider of compliance, cybersecurity, and operational software.
This is the third acquisition since a $120 million strategic investment in the company by K1 Investment Management in June. Just 5 newsletters ago I covered Comlpysci's acquisition of illumis.
Here are the deets:
RIA in a Box will continue to operate as its own brand.
The combined fintech co has more than 300 employees serving more than 7,000 customers.
RIA in a Box CEO Will Bressman will serve as President of the combined co and work directly with ComplySci CEO Amy Kadomatsu.
Why it matters
→ Fintech M&A exits have grown significantly in 2021 YTD, outpacing all of 2020 by 23% to reach 664.
→ Now that the wealth management industry is realizing the value in fintech is found at the client engagement level, there is a break-neck pace of innovation, integrations and now M&A.
→ The race among technology platform builders to curate tech ecosystems is heating up, and the formidable firms are snapping up smaller fintechs to stay ahead of the pack.
What their CEO told me
I caught up with Amy Kadomatsu who shared why she's ready to take the industry by storm ⛈️
"Being able to connect the dots between all of the pieces for our clients so they don't have to run around trying to connect all the dots is ultimately the perspective on our side.

But I don't think only buying organizations is the answer.

We've got a very aggressive product roadmap that we're continuing to build, but when we think about things like data aggregation and other pieces, it's a healthy debate internally as to whether we build or buy."
Who said compliance tech isn't fun? With Amy at the helm of this fast-growing fintech, it definitely can be. 🥚
TAXES
Meet Reconcile: Tax software for retail investors
The average investor overpays in taxes every year.
Fintech startup Reconcile is here to help retail investors make tax-optimized trades and pay less taxes moving forward.
The details
→The platform connects to brokerages via Plaid.
→ Its dashboard lets users see the real-time tax impact of their trading so they can budget and game plan ahead of tax season.
→Users can get alerted of tax-optimized trading opportunities like when to tax loss harvest, how to avoid wash sales, and when your stocks will get taxed at lower rates.
What makes this unique
Over the past 18 months, new investor account openings at online brokerages have skyrocketed largely due to the pandemic that influenced stock market surges (Gamestop) and other meme stocks.
But are retail investors taking into account the tax implications of their frequent trades?
Plus, not everyone has the means to access accountants.
What their CEO told me
I caught up with Jaimin Desai, CEO of Reconcile to get the tea on what he's serving up: Tax management software accessible and digestible for retail investors.
Reconcile gets extra points from me for adding education into its product.
"There's a big disparity in terms of the lower and middle-income folks having access to expert adviser accounting to guide and coach them through what decisions to make and how to trade.
That's really where we saw the opportunity step in and build software that acts as an accessible, affordable, and trustworthy platform to give them the coaching that they need."
Today, legacy brokerages will send their users long reports that provide information on tax implications, and let's be real, no one is reading that.
What's next? Jaimin definitely has his eyes on ways to incorporate crypto and NFTs to help investors navigate tax management around digital assets.
Cheers on the launch! Ready to see this exciting platform take off 🚀
PODCAST
→Check out the teaser trailer and subscribe on YouTube here.
→Follow on Spotify here.
Are y'all ready? Cause we are dropping some serious 🔥 on this show 🌶️
WTF ELSE?
QUICK HITS