Healthcare's Problems = Fintech's Opportunities
HEALTHCARE
Healthcare's Problems = Fintech's Opportunities
TL;DR:
Healthcare is 10 or so years behind the financial industry regarding change.
The parallels between healthcare and finance are insane, including dynamics like entrenched incumbents, huge markets, and archaic regulations.
Health tech is following a similar journey to fintech, and there's ample opportunity for healthcare-focused fintech operators.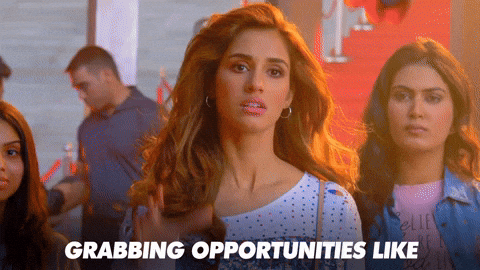 Healthcare is a huge pain point for millions of people in the U.S. and worldwide.
Nearly 30 million Americans did not have health coverage in 2020, and public insurance failed to meet demand.
And with more Americans than ever before still suffering from the increase in chronic diseases, the healthcare system costs a whopping $216 billion a year.
Enter fintech, which has the power to help the healthcare system get in control.
But first, let's address the problem.
Healthcare's Abysmal Financial History
It's no secret that we could improve MANY healthcare systems, and the financial side is no exception.
Regulatory change in healthcare is slow AF, and while companies are working to improve policies, there's still plenty of opportunity within the existing healthcare industry.
It's very easy to identify problems in healthcare. It is finding solutions that stick that are difficult.
I can't even begin to describe all of the financial problems that healthcare organizations and patients face on a day to day basis, but here are some great examples:
Medical debt is rampant: The out-of-pocket healthcare costs and hospitalizations, in particular, are massive. So massive that the number one cause of bankruptcy in America is medical debt. Affording healthcare is an ever-growing, ever-present issue.
Price transparency isn't there yet: We as healthcare consumers don't know how much anything costs. Would we accept that in any other industry in America?
In 2021, the Centers for Medicare and Medicaid (CMS) dropped a rule on hospitals that required them to disclose "clear, accessible pricing information online about the items and services they provide."
These transparent price disclosures take time to build out and are an additional burden on health systems (both administratively and economically through disclosing closely-held negotiated prices).
It'd be nice to know how much you're paying before going under the knife or even getting something as basic as an MRI or colonoscopy.
I've seen a few surgery centers prioritize transparent price procedures to much success, and we've only just scraped the surface of possibility here.
Medical billing is nuanced: If you haven't read it, Nikhil Krishnan provided an excellent overview of all the nuances involved in medical billing. Here's the general outline of a billing cycle:
Insurance eligibility check – in-network or out of network?
Clinical documentation
Converting healthcare-specific diagnosis codes into an insurance claim, sent to clearinghouse
Review by payor
Claim approval/denial and appeal, if necessary
Payor pays the claim
As you can tell, healthcare-focused fintech startups have their work cut out for them when it comes to streamlining the entire excruciating medical billing process. For example, it might take 90 days to receive payment from a payor after a patient visits you – even longer if the appeal is needed. Insane, right?
Bottom Line: These topics barely scratch the surface of fintech opportunities in healthcare.
I could go on and on about the need for an expanded HSA, what's going on with health reimbursement arrangements, the need for capital and financing within value-based care arrangements, and plenty of other problems.
But instead, let's highlight some of the fintech companies and solutions presenting themselves within the space!
Fintech Co's Stepping Up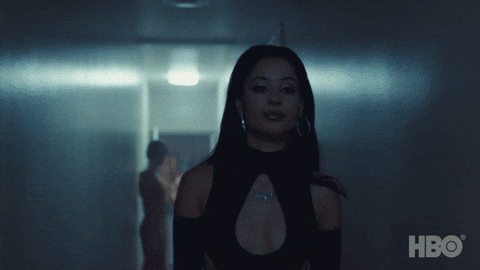 With so much opportunity for fintech companies to make healthcare suck less, why aren't they?
Our $4.1 trillion healthcare system is a bit complex between the many third-party payors involved: insurance carriers, self-funded employers, government entities, and regulatory dynamics.
So while the "Plaid for healthcare" concept sounds like a no-brainer, building an interoperability network for data sharing is hard. But it's necessary to power many of these new healthcare fintech products.
The healthcare market is a hard one to penetrate for a generalist company.
Instead, it'll take very healthcare-specific fintech companies to win in this space. However, some companies are already on the scene:
Firms like Turquoise Health are partnering with health systems to gain compliance with the CMS ruling. Better knowledge of prices upfront also helps healthcare organizations with bad debt (better collection rates) and faster payment.
Walnut is a lending platform that works with medical providers to focus on making healthcare payments more affordable for patients. Founded by Roshan Patel and Yash Joshi, Walnut brings the BNPL model to healthcare via $100-a-month increments for 30 months.
Olive AI has been the star child of the healthcare x fintech world (with a $4 billion valuation). Instead of building new software to replace the disconnected interfaces, Olive built the first healthcare AI workforce to automate the robotic, error-prone workflows, emulating the manual tasks employees were stuck doing.
Amazing, right? But if Olive is the solution healthcare needs, why is the company going through a fallout with employees? Axios reports that the company overpromises benefits to clients.
As I said, this is a complex industry to penetrate. However, the fintech company capable of moving the healthcare industry forward without drama will be a legend.
Big shoutout to my Workweek teammate Blake Madden for co-writing this story with me! If you love this, be sure to follow Blake on Twitter and check out his newsletter Hospitalogy for more healthcare content!
DIGITAL BANKING
Shocker: Users Dissatisfied with Banks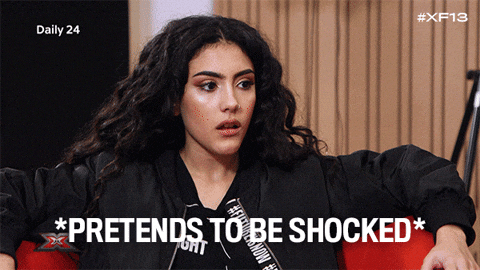 Markets are gloomy, inflation is hurting our wallets, and users can't even have a decent personal experience with their banks' digital experiences.
J.D. Power dropped its latest study, sharing stats about most banks and credit card providers missing the mark in customer satisfaction.
Today, there is a heightened customer expectation for what a digital experience should look like. Add on a harsh economic climate, and the sense of urgency has excited those expectations.
Plus, users today are willing to pay more to get personal with their financial providers than ever before. (Even more intimate than they do with a doctor).
Satisfaction declined across nearly all segments that J.D Power tracks, including national bank mobile apps; credit card mobile apps; credit card websites; and regional bank mobile apps and websites.
In less than one year, the percentage of consumers defined as "financially healthy" has dropped to 43% from 53%. Meanwhile, the percentage of consumers identified as "financially vulnerable" has increased to 32% from 25%.
This is why I'm still optimistic about our fintech market. Despite all the troubles, users are continuously unhappy with the bank experience. Fintech operators have the chance to capture those users.
Check out the full study here.
ALTS
How an Alt Investment Founder Is Helping Others Find Financial Freedom
How it started: With Milind receiving poor financial advice as a newly arrived immigrant student.
How it's going: $2 billion worth of deals closed through his company, Yieldstreet.
In the latest episode of Humans of Fintech, Milind Mehere, CEO and Founder of Yieldstreet and I get real about what it feels like to be on the outside of the industry as a young, ambitious entrepreneur.
We also discuss:
How the worst financial advice started a spark, and why you should always be grateful for the person who first believed in you.
You'll also hear how Milind and Yieldstreet are crushing product content and brand awareness, and why alternative assets are bringing equality to wealth management.
Milind is a true leader, filled with inspirational wisdom for any fintech founder and operator. Be sure to check out my chat with him here.
WTF ELSE?