Fintech Is, Indeed, Femme 
WOMEN
Fintech Is, Indeed, Femme
Last night's inaugural WTFintech? event, Fintech Is Femme, popped off at The Roxy Hotel in NYC featuring the stories of:
Glenna DeRoy of Yieldstreet; Janjay Sherman of Square; Anna Stone of eToro; Sofiat Abdul of Goodfynd; Carolyn Vadino (formerly) of Gemini; Heather Buffo of Republic; Meg Crowell of BlockFi; Swati Chaturvedi of Propel(x); and Clarissa Horowitz of Lithic.
These ladies rocked the stage with Ted-Talk style speeches focused on sharing their authentic stories as complex, brilliantly nuanced, and powerful leaders in fintech.
130+ attendees gathered. We laughed, cried, and shared experiences. The energy was unlike anything I'd ever seen before. Why's that?
An all-female speaker faculty at a finance and technology event is freaking rare.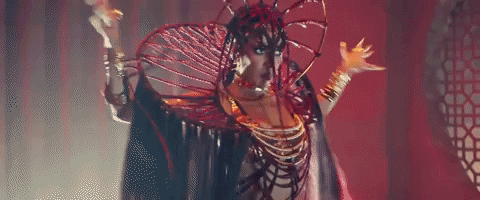 What's Up
The financial services and media industries have an inclusion problem. As my friend and Co-founder of Choir Sonya Dreizler, said, conferences should be a helpful solution.
That sure as hell hasn't been the case. I, like Sonya, have attended a lot of industry conferences in my day. However, last night was the first time in my 5-year career as a journalist to see an all-female speaker lineup.
Now, sitting in the seat as an event organizer and agenda curator, I can say this from experience: We can choose.
It's all about intention. We can put together an event with the fierce purpose of showcasing the women leaders in the industry.
Unfortunately, some organizers are not so intentional. (Trigger warning: The comments in this post are hard to read but an honest representation of the problem).
Throw out all the defenses you got, but the event coordinator drives the agenda and the rules at the end of the day.
Action Items
Now, this is when someone will say to me:
"But Nicole, I asked female execs, and they don't want to speak/not enough women will raise their hand to speak/not as many women identify as subject matter experts/I have to pick the best speakers based on merit, not gender."
My answers to these *cough cough* excuses are:
Be intentional. Specifically, reach out to women directly and tell them why you believe they'd be excellent speakers (and it's not just because they identify as a woman).
Lead with encouragement and empathy. Work closely with the potential speaker on content. Set regular meetings together until she's comfortable. Remind her why she deserves to be on that stage.
Expand your network. What's your closest friend/colleague group look like? Who's helping organize the event? Is it made up mostly of men? Look within. If your event doesn't have any female organizers, the chances of women speakers seeing your event as a safe space are slim.
Be authentic. Are you reaching out to female speakers to check a box or ensure you don't get called out for your lack of representation? Women have hyper-sensitive intuition. We can smell your ungenuine ask through your emails.
These are just some of the immediate actions I took to make Fintech Is Femme a success. Some of my speakers were hella nervous. So I met with them regularly, got to know them personally, and worked together to build confidence.
And guess what? They slayyyed that stage. Some of my speakers had never spoken at an event before and completely crushed it. Now, she's got a whole new sense of confidence and will raise that hand when another speaking opportunity arises. Like Sofia Abdul said last night:
"I've never seen a badass woman squander opportunity."
ALT INVESTING
Diamonds Are an [Investors] Best Friend
These days fintech companies are making it possible for everyday investors to own fractional shares of many different asset classes, and a new startup is adding rare diamonds and jewelry to the mix.
Luxus, a female-founded investment platform, is the latest to enter the game.
The platform launched Wednesday and is founded by former Blackstone managing director Dana Auslander and Gretchen Gunlocke Fenton, a former accessories editor at Vogue and Glamour and public relations executive at Chanel.

Why It Matters
Luxus launches with $2.5 million in pre-seed money from investors, including designer Veronica Beard and Auslander's former Blackstone colleagues.
Luxus will be the first Reg A+ fintech company to specialize in precious gems and rare jewelry and directly partner with the luxury brands to list their assets.
Its inaugural MVP asset is a Pink Argyle Diamond from the collection of Kwiat/Fred Leighton (though still waiting on approval by the SEC). Once approved, it plans to sell 2,000 shares valued at $400,000 for $200 each.
The platform will source, securitize, and distribute novel consumer luxury assets, including precious gems, estate jewelry, rare watches, and other bespoke items, creating a curated equities portfolio for all investors.
Over time, Luxus plans to expand into rare watches, classic automobiles, and other consumer luxury goods. I get the appeal of investing in luxury goods. It's fun and something once exclusive to the ultra-wealthy.
A fintech company doing this well is Vinovest, which has found product-market fit by making investing in fine wine available and appealing to Millennials, redefining investors' relationships with luxury assets.
To learn more about the changing landscape of luxury investing, tune into my conversation with Vinovest founder and CEO Anthony Zhang.
CRYPTO
Yieldstreet Adds Crypto Wallet
Alternative investment platform Yieldstreet is launching a crypto wallet.
Users will be able to deposit Bitcoin and Ethereum with the option to convert those digital assets into fiat currency to then invest in other asset classes like real estate, commercial, consumer, art, legal finance, VC, and private equity.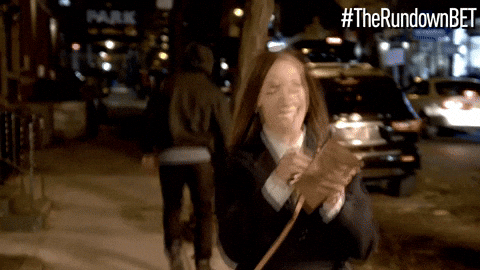 Investors who want to deposit their Bitcoin or Ethereum on Yieldstreet can create a specific crypto wallet and use their Yieldstreet wallet's address to transfer funds from other exchanges or their crypto wallets.
Why It Matters
Ok, crypto isn't doing so hot right now. I've seen friends with 50% of their net worth in crypto feel pretty crappy.
What Yieldstreet is rolling out here could be the safer way for investors to practice diversification in their portfolios. However, the novelty of crypto makes diversification more complicated than it would be for traditional investments like stocks.
I often hear from financial advisors that crypto, as a risky investment, should make up only a tiny portion of a user's portfolio — one rule of thumb is no more than 10%.
As for Yieldstreet, the move into crypto isn't so surprising, given that crypto is an alternative asset class. Plus, the platform has funded over $3 billion in private market opportunities since its 2015 inception.
And the company has been rolling out diversified alternative investment offerings recently. Earlier this month, Yieldstreet launched an enhanced crypto fund. In April, the company entered venture investing to give investors access to individual startups.
Yieldstreet even included a private equity strategy to give retail investors access to equity investments in alternative asset managers. And, my personal favorite, they launched a series of fine art investment funds.
Talk about diversifying your offerings to cater to user demand. Plus, that booming $13.32 trillion alternative investment market that's expected to swell to $23.21 trillion by 2026.
WTF ELSE?