Katie Haun Raises Record-Breaking $1.5B Fund
VENTURE
Katie Haun Raises Record-Breaking $1.5B Fund
Crypto investor Katie Haun raised $1.5 billion for her new fund, Haun Ventures, and broke a few records with the announcement:
Largest debut venture fund
Largest solo general partner venture fund
Largest fund ever raised by a woman
"As web3 grows to touch every aspect of our lives, we'll need more voices and perspectives of those who break the mold," Katie said in her blog post.
But now, the pressure is on.
'Pressure is a Privilege'
Earlier this week I put the pressure on myself – wondering if I'm reporting too much on crypto, Web3, NFTs, and what they mean for the future of fintech x culture.
Then a story like this happened and I was quickly re-energized. A badass woman like Katie is interested in investing in Web3 companies for the same reason I cover the subject — to broaden the array of voices involved in this ecosystem.
When women control the capital, it empowers them to invest in the teams, markets, and companies they see as transformative for the coming generation. But if we continue at the current pace we're at today, it will take female fund managers 200 years to achieve equal status to male counterparts.
And Katie is honest about feeling the pressure of being a leading woman in the tremendously underrepresented General Partner level of venture, saying "pressure is a privilege."
Katie, formerly at Andreessen Horowitz, has pioneered crypto progress for years. During her time as a federal prosecutor, she created the government's first cryptocurrency task force. She was a board member of Coinbase, and invested in OpenSea and Chain.
While Katie is excited about expanding Web3 beyond its financial origins to power the next iteration of the digital world — her record-breaking venture fund has the ability to create a positive flywheel of opportunities.
Why It Matters
The rooms where woman founders pitch their stories are still full of mostly men.
Of all U.S.-based VC partners, only 4.9% are women, less than half (2.4% of the total) are founding partners, who control an outsize proportion of a firm's investment decisions, according to a study by Women in VC.
Systemic gender disparities alongside a combination of factors: network-based recruiting, delayed promotions, and an overall lack of so-called "culture fit" (also known as sexism) at some firms means women look for different opportunities.
That's likely why a growing number of women are foregoing the traditional path and building their own VC firms from the ground up.
In the last five years, the number of women-led funds has nearly quadrupled, and it continues to accelerate.
Women in VC are actively investing in fintech. In fact, the majority (22%) of women investors were focused on fintech, closely followed by opportunities within AI/ML, SaaS, consumer, and healthcare.
Taking Action
The world of women-led funds is small but growing. If each of the 275 women-led emerging funds received an anchor check of $10M, that $2.75 billion would provide essential momentum that can help carry an entire generation of new managers.
And that is the type of actionable opportunity to make lasting societal change. Actions you can take today thanks to Women in VC:
A diversity audit of the managers in your portfolio: Awareness and transparency are great first steps.
Get involved: Check out Women in VC movements for change.
Write the check: Invest directly into female fund managers.
Make connections to groups and high-net-worth individuals that are prepared to write a check. Be sure to expand the introductions outside of just known diversity initiatives and other women.
UKRAINE
Sunflowers DAO Aid for Ukraine 🌻
TL;DR: Meet Sunflowers DAO (decentralized autonomous organization) dedicated to raising donations for Ukrainian refugees and displaced persons.
The DOA is a collaboration between Galaxy Labs and Gotham Labs coordinating with the crypto community to raise funds for Ukraine. 100% of the proceeds raised go to Choose Love.
More than Thoughts and Prayers
If DAOs make you eye roll, I invite you to think again.
A traditional non-profit has a ton of red tape and government bureaucracy that often prevents the majority of money donated to the people who actually need it.
Sunflower DAO is working with NFT artists, crypto-thought leaders, and influencers in the space like Ppl Pleasr (@pplpleasr1) to raise money and send it directly to community organizers in Ukraine and surrounding countries.
These artists are coming together to produce a collection of digital art that will be auctioned. The DAO expects to raise millions from those sales that will go directly to Ukraine. Every organization supported and money donated will be vetted by Choose Love, and all funds will be distributed through their network.
Why It Matters
What other grassroots movements have raised more than $42M in one week, coordinated together without any support from the government to help people suffering in another country?
When else in history have people from around the planet come together to literally fund a government to protect its people?
There is even UkraineDAO (a crowdfunding effort led by Russian art collective Pussy Riot and non-fungible token studio Trippy Labs to support Ukraine's fight against Russia).
UkraineDAO organized the sale of the largest NFT-based crypto contribution to the Ukrainian people to date — a Ukrainian Flag NFT sold at ~ $6.75 million, with the proceeds being sent to Come Back Alive, an organization that donates supplies to Ukrainian civilians and military members.
That's the power of DOAs, it creates financial and social incentives between every member of the community so that everyone will gain value as the community grows.
CONFERENCES
Wealth Festival, Anyone?
TL;DR: It's not quite a music festival, but Advisor Circle (a content studio for finserv and fintech industries) shared with me a list of powerhouse female speakers for the inaugural Future Proof Festival.
The event (happening in September in Huntington Beach, CA) is a huge festival that covers the intersection of money, tech, culture, and impact.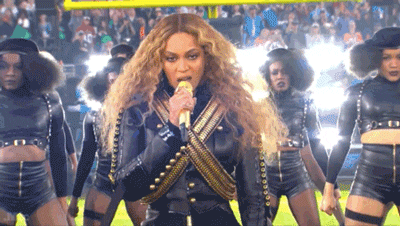 Why it Matters
Less than one-quarter of leadership positions in financial services are held by women, according to Deloitte. And I know everyone – women, men, non-binary – has got to be tired of going to boring finance and tech conferences with man "manels" aka all-male panels.
So I really applaud the folks working on Future Proof for ensuring their speaker faculty is made up of 20+ female speakers. As I've shared in prior letters, the representation people in the industry see on these event stages matters. A lot.
Together and as individuals, the women speaking in front of thousands at Future Proof have broken down barriers for others to follow in their footsteps to succeed. These impressive ladies are committed to inspiring more women to become leaders across the industry. They inspire me, every day.
Leading Ladies
Renee Baker, Head of PCG Advisor Inclusion Networks at Raymond James has been doing THE work to increase representation and achieve equity in the workplace for women.
Katherine Jollon Colsher, President and CEO of Girls Who Invest, offers two fully subsidized investment/asset management education programs to students currently attending or transferring to a four-year American college.
Holly Mazzocca, is the President at Bartlett Wealth Management in Cincinnati and led the initiative to create WEinvest (Women Empowered to Invest). The program's focus is on allowing women to be heard as they take control of their financial future.
In addition to her work as an investment advisor at Ritholtz Wealth Management's Blair duQuesnay, writes about personal finance and issues pertaining to women on her blog The Belle Curve. duQuesnay is also the author of the viral January 2019 New York Times opinion piece, "Consider Firing Your Male Broker."
Christine Benz, Director of Personal Finance and Retirement Planning at Morningstar, was named to Barron's "10 Most Influential Women in Wealth Management" list in 2021 Benz also works with underprivileged women to improve their financial wellness.
There is a WAY longer list of amazing women speaking at the event you can check it out on their website.
Ultimately, I hope that every event coordinator in the space sees Future Proof as an example of what events need to look like. Not just for women working in finance and fintech today, but for the future of the industry's progression.
WTF ELSE?