Crypto's buzzkill or hope for the future? 
CRYPTO
Crypto's buzzkill or hope for the future?
TL;DR: On Sunday crypto apps soared in downloads after Super Bowl ad hype (Coinbase jumped from 186th to the 2nd on the App Store while FTX and eToro also shot up).
Then the SEC came in hot Monday morning with the largest penalty against a crypto company to date. (BlockFi's $100M settlement with the SEC). On top of that, Binance.US is reportedly facing an SEC probe over trading affiliates.
If Sunday's Super Bowl was like the house party for crypto apps then the SEC is like when Mom and Dad come home earlier than expected. Buzzkill.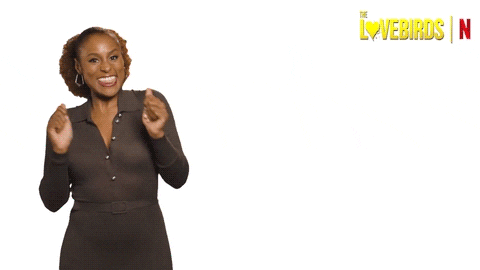 What's Up
BlockFi is one of the few crypto companies (along with Celsius and Nexo) to offer high-yield crypto savings accounts. Now, the SEC has made it clear that they view those as unregistered securities.
For now, BlockFi won't be able to onboard new accounts in the U.S., but those who are grandfathered in and already have a BlockFi account can continue to earn yield.
At this point the SEC has made it clear: If you're a crypto company offering these products, the SEC sees that as securities that have to be registered. For the future of regulation, BlockFi potentially paved the way for:
Crypto companies to think: "Hey we can have these types of products if we work hand-in-hand with the SEC" (that's not really ideal for a fast-moving company).
Alternatively, crypto companies will likely shut down these product offerings because they think the SEC is going to threaten to sue (Like when Coinbase tried to launch Lend and the SEC was like "nah").
Ask for Forgiveness
It's practically impossible to guess what's in the minds of regulators, but BlockFi is trying to see the positive side of things, sharing that engagement with regulators is critical for the adoption of financial services powered by crypto.
Do you remember growing up and a teacher, coach or parent would be extra hard on you because they knew you had potential? That's how I *optimistically* see the SEC's relationship with crypto companies.
Without regulation, there's missed opportunity for crypto assets to truly become mainstream and be this equitable asset class we hope can change the world. For example, even the most pro-crypto financial advisers still aren't able to recommend that clients buy or sell their digital coins.
Just maybe the harsher radar on crypto companies is because the SEC chair and commissioners are seeing the growth potential in crypto assets. Ideally, fintech companies and regulators work together to offer some real progress on regulatory clarity for cryptocurrencies.
At least we all hope so.
STAYING SPICY WITH YIELDSTREET 🌶
Do you know what's way more fun than investing in stocks and bonds? Investing in art, real estate, venture capital, and other alternative investments.
Thanks to our friends at Yieldstreet, everyday investors like you and me can diversify our portfolios with alternative assets typically with low stock market correlation and target annual yields up to 18%.
Plus, opening an account is easy. All you need is your smartphone and a minimum investment of $500 to get started. Before you know it, you too will be investing in art by pop artists like Andy Warhol all while generating passive income
More than 350,000 investors are already in. Ready to join the fun? Yieldstreet's got you covered.
Get started.Sign Up Here
WEALTH TECH
Onramp Launches Wallet-to-Wallet Transfers
TL;DR: Despite what's going on with regulation, there are still innovation woes when getting involved with crypto assets like faster payment systems.
Thinking we're all trying to understand why we can't have direct payments stream back and forth as easily as my Netflix queue.
There are fintech companies out here trying to solve these problems. Let's dive in.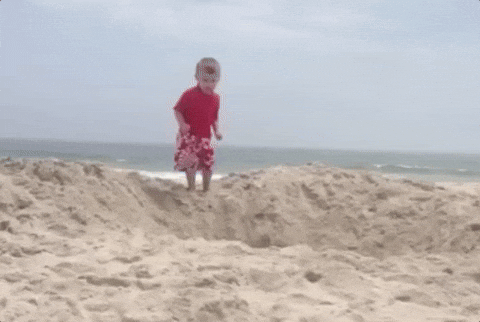 Why it Matters
A big reason why crypto is revolutionary is the promise of the underlying technology being able to remove intermediaries to speed up the way you access funds, acquire new wealth, and move money between accounts.
Yet, the advisers in the #FinTwit community have made their opinions loud and clear: That's not happening. Instead, ACH payments are not instant and advisers are strapped when trying to offer the best UX for their clients.
The result can be millions of people with overdraft fees because of delays in deposits/payments. And when half of American families live paycheck to paycheck, they cannot afford to wait on transfers.
It's clear that ACH functions can be used against investors to make it difficult for them to move their wealth around.
Offering a Solution
So Onramp Invest took it upon themselves to create a solution: Direct wallet-to-wallet transfers, which removes the need for a bank or intermediary and just requires software.
Investors can now fund their accounts through a wallet-to-wallet transfer. No intermediary, no bank, just software that delivers an investor's property to where they would like it at their discretion. Check it out here.
How it works: According to our friends at Onramp, there are no holds, in this case, to liquidate an asset once the deposit is received. Transaction times are subject to the crypto network, but will generally move much faster than those that involve an intermediary.
For example, Gemini (an Onramp partner) gives only one address per network regardless of the type of coin and deposits will show as soon as they post to their system, which can take up to an hour.
P.S. If you don't know Onramp Invest you definitely should. The startup is advised and has investments from some of the coolest fintech brains from Anthony Pompliano to Dani Fava to Lex Sokolin.
WTF ELSE?