'Pay Me in Equity, Pay Me in Equity'
TL;DR: Companies with more racial and ethnic diversity in their leadership teams perform better financially, but we don't talk about that enough in fintech.
So, let's talk.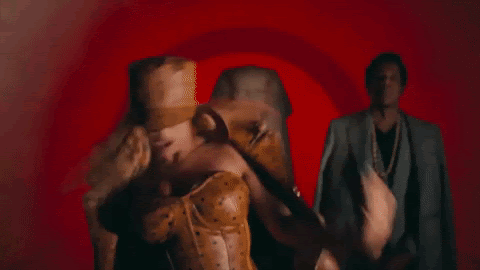 Straight Facts
For every 10% increase in racial and ethnic diversity on the senior-exec team, earnings before interest and taxes (EBIT) rises 0.8%.
There is a 35% greater likelihood that companies in the top quartile for racial and ethnic diversity financially outperform those in the bottom quartile.
Yet, only 8% of c-suite execs are Black.
And the ridiculously hot fintech market filled with new ideas and innovations is meant to give everyone access to equity.
But funding to Black founders was only 1.2% of the $147B in VC invested in U.S. startups through the first half of 2021. The Black or African American population accounts for ~12.4% of the U.S. population.
This disconnect is costing companies crucial market opportunities. Diverse leaders understand the unmet needs in under-leveraged markets. For example:
Credit-building fintech Esusu just raised a $130M funding round that pushed its valuation to $1B (One of the few Black-owned fintech unicorns)
Black-founded investment app Bamboo just raised a $15M round to help more Nigerians have access to buy and trade U.S. stocks (and partners with DriveWealth to do it).
What Now?
Without diverse leadership, this happens:
People of color are 24% less likely than straight white men to win endorsements for their ideas; Women are 20% less likely, and LGBTQ+ are 21% less likely.
Harvard Business Review found that when at least one member of a team has traits in common with the end-user, the entire team better understands that user.
A team with a member who shares a client's ethnicity is 152% likelier than another team to understand that client (and the products/services they need).
What Now?
We need 3 key stakeholders in the fintech ecosystem to be fully invested —investors, founders, and financial institutions.
They will need to work together to help enable equal access to all forms of capital: human, financial, and social. And they'll need to focus on these key areas:
Ensuring that everyone is heard
Making it safe to propose novel ideas
Giving team members decision-making authority
Sharing credit for the success
Giving actionable feedback & implementing feedback from the team.
Don't miss an exclusive interview with Donna DeBerry a pioneer for all things fintech, inclusion, and diversity. As a VP at Seismic, she leads global inclusion strategies that position her company on the world stage (She's also worked with Oprah !!)
Find it here when it goes live: https://pod.link/1600731457