All Eyes on the Future of Robo Advice 👀
M&A
All Eyes on the Future of Robo Advice 👀
TL;DR: UBS is acquiring Wealthfront in an all-cash transaction worth $1.4 billion.
The exit isn't bad. In fact, it's good for Wealthfront. But it does place a ? on the future of fintech disruptors to challenge Wall Street instead of becoming a part of it.
What will keep other large independent robo-advisors strong enough to stand alone is their ability to incorporate human advice while diversifying into additional financial verticals, like retirement plans.
Why it Matters
UBS realized the majority of people on earth do not have $500k to invest and they need to cater to the Millennial and Gen Z investors who are increasingly taking a greater share of the world's wealth (that $68 trillion generational wealth transfer).
On the other hand, Wealthfront realized its headstrong "anti-human advice" biz model and fees didn't mix well. It was just too difficult to be profitable off 25 basis points when customer acquisition costs are so high. Plus, people want human professional financial advice. Period.
It's like my friend Anders Jones, CEO & Co-Founder of Facet Wealth said:
"What this should tell everyone is that the future of advice is human. Certified Financial Planners will need modern, future-ready tech in order to serve and continually guide their clients through every moment of their financial lives. A robo advisor simply can't do that."
Who's Next?
Wealthfront's sale — preceded by Personal Capital's $1 billion sale to Empower Financial in 2020 — leaves Betterment among stand-alone robo-advisors.
Plus, there are headlines saying the future of fintech companies is at stake. Now, folks are looking at Betterment as the next robo-advisor to get gobbled up.
I agree that any new robo-advisors that try to enter the market won't make the cut. But Betterment got in early (2008), achieved scale, and built a successful brand.
Plus the fintech has an edge:
A fresh leader at the helm with Sarah Levy, who comes into fintech after scaling brands like Nickelodeon with expertise in high growth operations, marketing, and brand building.
A massive push into B2B. Betterment's CEO has made it very clear that Betterment for Business, 401(k) offerings, and Betterment for Advisors are the future of its platform.
And Betterment's growth has gone through the roof with $33 billion in assets under management and more than 700,000 clients.
Expanding into other areas while working toward the hybrid human + automated financial advice gives the robos more opportunity to scale their business instead of just relying on robo-advice as their bread and butter.
Will it be hard to compete? Yes. But I'm optimistic that Betterment will stay independent (and exit through an IPO) and the future plans of fintech to cultivate change in the financial system are still, very much, intact.
Check out my interview with Sarah Levy explaining how she sees Betterment going public in the future as one of the most enduring financial services brands for the next generation.
CRYPTO ASSETS
To Invest or Not to Invest in Crypto Assets?
More than 80% of financial advisors are being asked about crypto assets from their clients, but just 14% of them use or recommend them — so far.
This kinda just has me like…🤔
Advisers and operators working in the industry are really on the front lines of communicating crypto's benefits to the masses (I dig more into that here). Yet, certified financial planning (CFP) pros still don't have any formal education around crypto assets. Instead, they are left to learn about it on their own.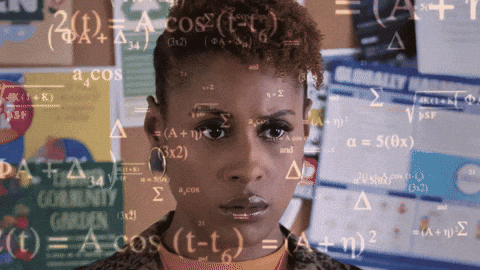 Why it matters
With an 83% increase in the number of CFP professionals under 30 years old since 2016, the future of financial advice will look different than it does today, and it's time to start preparing for it.
So our friends at Onramp Invest went ahead and created a wildly comprehensive guide explaining how and why crypto assets can be incorporated into the traditional financial planning practice. (Out here doing the work, amiright?)
The guide addresses crypto implications from investment and tax planning to retirement savings and estate planning.
Addressing the Issue
The 55-page report is being submitted to the CFP Board for consideration including detailed suggestions of how advisors can incorporate crypto assets appropriately into their financial practice.
This is a huge step forward for the industry and the future clients that will eventually become a part of the wealth management sector. It's important because the industry really needs to be led by future-facing financial pros if we're going to get to that level of mass adoption faster.
Check out this podcast with Onramp CEO Tyrone Ross explaining financial advice's role in the future of crypto to learn more.
CREATOR ECONOMY
Stripe Teams Up with Spotify to Monetize Podcasts
Before #ByeByeSpotify started trending on Twitter as users slam the platform for spreading misinformation, this news happened:
Global payments giant Stripe said earlier this week it's partnering with audio streaming giant Spotify to help podcasters monetize subscriptions, accept payments, and launch recurring revenue streams.
Spotify recently launched Podcast Subscriptions, a service that allows podcasters to offer paid monthly content. And according to Stripe's own analysis: Creators have used Stripe-powered platforms to earn nearly $10 billion in revenue. Plus, the popularity of long-form storytelling via audio has skyrocketed.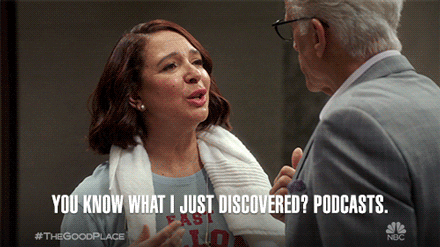 Why it matters
Stripe has found itself at the center of the flourishing creator economy. For example, most creator-friendly tools use Stripe Connect to onboard creators to their platform for monetization:
Spotify uses Stripe Connect for payments and identity verification. When new podcasters sign up with Spotify, Stripe handles the onboarding requirements for them to get paid. Creators can even accept payments from an international fan in their preferred currency.
I'm super curious to see how fintech keeps fueling the future of the creator economy (and vice versa). Based on conversations with investors, I know VCs are also paying attention to areas where fintech meets the creator economy.
On another note: In December, Prince Harry and Meghan Markle signed a multi-year $25M contract to host a podcast on Spotify, but have only produced one episode. Now, Spotify is growing a team assigned to work on the project. Creating ain't easy, folks.
WTF ELSE?