Metaverse meets Investing 🤝
DIGITAL ASSETS
Metaverse meets Investing 🤝
Social investing app eToro just rolled out its metaverse-themed smart portfolio called MetaverseLife.
The smart portfolio is designed to offer investors long-term exposures to stocks, crypto-assets, and tech platforms that are creating virtual realities.
For example, investors have exposure to Meta Platforms (Facebook) and Roblox, but also blockchain-based platforms like Decentraland, Sandbox, and Enjin.
Big tech like Microsoft, Amazon, and Nvidia are also a part of the portfolio → a smart move given these co's are not only betting on the future of the metaverse, but have platforms that influence mass adoption.
Why it Matters
Culture meets Fintech
Remember when eToro U.S. CEO Lule Demmissie said to me, "Change always wins" (if you don't, tune in to my full conversation with her here).
Facebook's somewhat cringey rebrand may have given the metaverse a weird kick off, but when I think about past "next big technology" platforms that most people looked at with pessimism, those ended up taking off (and still are) while changing our lives. For example:
Internet
Blockchain/Crypto assets
Electric Vehicles
Who says the metaverse can't join this list? IMO, the metaverse could be to 2022 what cryptocurrency was to 2021, and what meme stocks/social investing was to 2020. I mean, it's only January.
Like any great innovation, it will take time before mass adoption. But the gears are turning now, and it's only a matter of time before we're all playing Beat Saber with our out-of-state best friends through the metaverse (IYKYK).
I'll leave you with this quote from eToro head of investment portfolios Dani Brinker:
"As the ultimate frontier between the real and virtual worlds, the metaverse represents the most likely evolution of the internet in the coming years."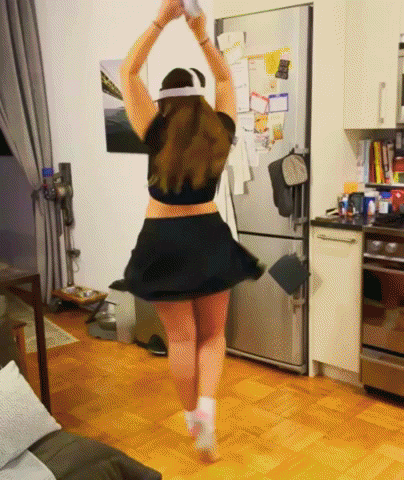 (Yes, this is a GIF of me dancing in the metaverse and giving a bow for my stellar performance. Yes, playing in the metaverse is fun as hell).
FINANCIAL STABILITY
Consumer fintech still has work to do
Consumer fintech has reached levels of mass adoption over the last year, but is still falling flat when it comes to helping Americans achieve financial freedom.
Folks are increasingly less confident in the U.S. economy (down 2% from this time last year and 12% from pre-pandemic levels), according to a Harris Poll survey commissioned by Personal Capital and Empower.
The Numbers
Why it Matters
The U.S. economy is in rally mode with the stock market rebounded and the Great Resignation putting jobseekers in the driver's seat.
Yet, consumer confidence is low and finance continues to be huge stressor. Last year didn't help — from the Insurrection to Inflation — consumers still feel uncertainty that has trickled in from 2021.
This is where fintech must step in. While the last few years may have felt super focused on growing consumer fintech products to help more people, surveys like this clearly show that fintech has a lot more work to do.
What keeps me hopeful is knowing that investors are still very interested in pouring VC money into consumer fintech. The next wave of that needs to focus on tech that enables consumers to take the next best action with their finances (i.e. leveling up from simple investing or banking products).
INCLUSION
Metrics for Amplifying Diverse Leaders Is Here
Meet Choir, a tech platform and certification for industry conferences to make industry events more representative of the U.S. population. The platform provides a benchmark for conference diversity, aka the Choir Certification.
Because you can't hit a target if no goal is set 🎯
Hearing more diverse voices drives innovation, broadens our perspectives, and expands our industry's ability to reach more people. Join the movement, and sign the Choir Pledge today.
How it Works
No More Excuses
I caught up with founders Sonya Dreizler & Liv Gagnon. The platform is a great example of how we can leverage technology to create real action that will cultivate true change in finance.
Because who we listen to matters:​
It's wild that the finance/fintech industry doesn't have standards for diversity (given it is literally so visible). Providing true metrics and placing standards around amplifying diverse voices removes room for excuses from event organizers.
From a business standpoint, a diverse roaster of speakers — especially keynotes — can help companies stand out from the competition in what is a super saturated event space.
Oftentimes, DEI programs don't extend into conference speaker facilities, and Choir is here to help as a third-party that can check your company's blindspots.
What's next?
The third component (expected to launch later this year) is called Voices. It's a directory of women, people of color, and non-binary folks who are available to speak at events so you have a resource to go to when building out that speaker faculty.
(Stay tuned for yours truly featured in that directory, I'm already picking my walk on song).
WTF ELSE?