A Customer Journey You Have to SEE to Believe
Food courts, a strong aroma coming from Abercrombie, and a Sunglass Hut with sunglasses priced so high you need to take out a loan to buy a pair (LOL). 

Yes, I'm describing every single mall in the United States. 

As a kid I would always walk into Sunglass hut to try on a sleek pair of sunglasses, only to see a crazy $220 price tag on them. No thanksssss. 

Enough about Sunglass Hut because today's lesson jumps head first into the brand that has us looking at the eyewear industry from a completely different lens, literally.

For 49 years, Luxottica, one of the world's largest monopolies, ruled the eyewear industry.  

With a portfolio encompassing Ray-Ban, Burberry, and Chanel, Luxottica had a stranglehold on the market, able to place a 10x mark-up on their glasses. 

Yes, the Ray-Bans you bought for $157 cost them $15 to make. INSANE. 

But in 2010, there was a new kid on the block.

Marketing Bestie Student, let me introduce you to Warby Parker, your new favorite brand.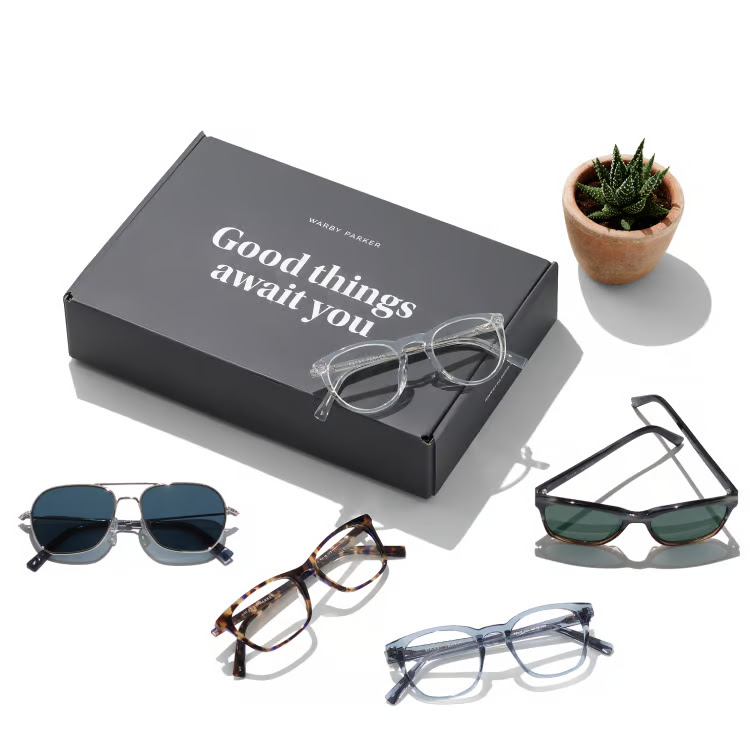 Knowing they were entering the market with a premium-priced competitor, Warby Parker had some tough decisions to make. 

Avoiding the bargain price association of a $99 price tag, Warby Parker moved with intention and priced all of their glasses at a cool $95. 

A simple yet effective psychological lever used to reiterate that even though their glasses are cheaper, there is no sacrificing in quality.

From day one Warby Parker made it evident that their mission was bigger than just glasses. 

Warby Parker built their business model around a "Buy a pair, give a pair" initiative that to date has resulted in 13,000,000 glasses donated.

We LOVE this. Each time someone purchases a pair of Warby Parker glasses, another pair is sent to a person in need.

If you want to build a BRAND, charitable giving is one of the most effective ways to do so.  

Warby Parker was able to align their internal values with a public initiative that allows customers to support through their purchase of Warby Parker glasses, creating a positive feedback loop. 

Giving back through buying a pair makes you, the consumer, feel good about your purchase, elevating your perception of Warby Parker. 

This was just the start of their investment in the customer journey.

Up until 2010, the process of buying glasses was restricted to trying on pairs in store or buying online with the mere hope that the glasses you bought would live up to your expectations. 

A very rigid customer experience. Warby Parker completely flipped this process on its head, by implementing a fully customizable at-home try on.  

Anyone could pick 5 frames and have them shipped to their doorstep to try them on, FOR FREE. After trying them, you simply ship them back and purchase your favorite frame. 

To top it off, Warby Parker implemented a virtual try on through their mobile app that took away ALL pre-purchase anxiety consumers may have.

As if the customer experience wasn't already A1, around the winter holidays, the Warby Parker gift card you bought for your Aunt Carol was sent with a make-a-snowman kit inside.  

The snowman kit had nothing to do with Warby Parker's physical products, but everything to do with the loving brand they are. 

Remember, people will forget what you say and do, but they will NEVER forget how you made them feel. 

Warby Parker reminded their customers of their importance by going the extra mile carrot nose.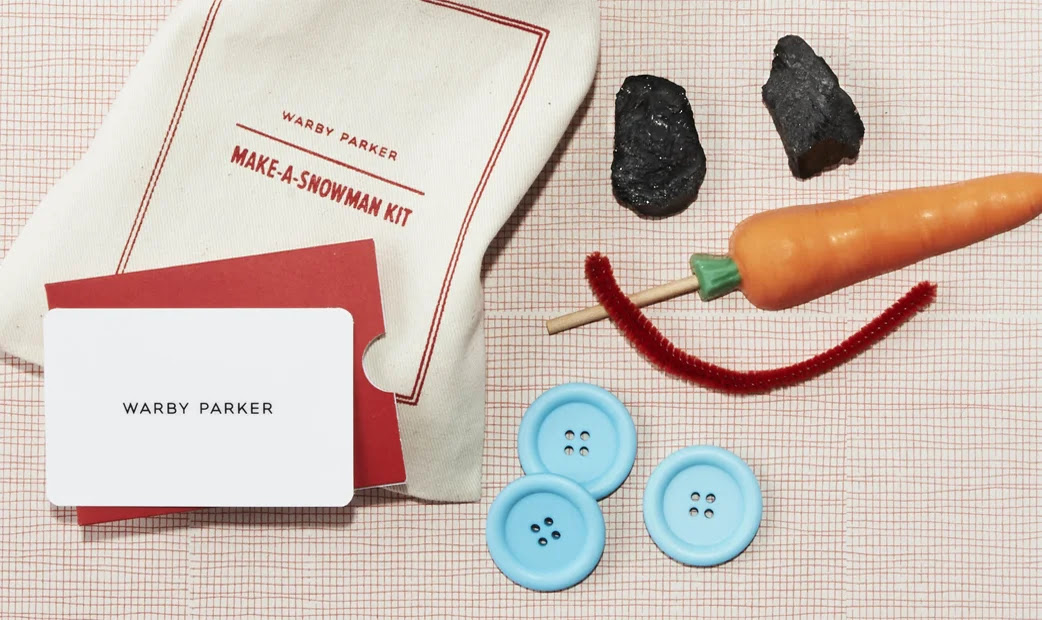 At this point you can tell I'm a Warby Parker stan, but this last piece is the cherry on top. 

One immaculate April 1st morning (yes, April Fool's Day), Warby Parker announced the launch of their sister company, Warby Barker. Yes, it's exactly what you think. 

An eyewear brand for your best friend, no not me, YOUR DOG. The new place for all of your pet's optical needs.

11 years later, the site is still up and running and has turned Warby Parker glasses into a social media phenomenon.  

Do yourself a favor and check out @Warbybarker on Instagram, an account dedicated solely to pups wearing Warby Parker glasses. 

Talk about positive brand association. I mean, who doesn't love dogs, who doesn't love a good laugh, who doesn't love Warby Parker?!