Fintechs Tackle Decades of Financial Inequity
INCLUSION
Fintechs Tackle Decades of Financial Inequity
Financial equity starts with access to good and healthy credit. We all know this, but not all companies care to take action.
And when banks like Wells Fargo rejected half of its Black applicants in mortgage applications, fintech companies' role in pushing for change becomes even more critical.
During Fintech Nexus last month, these execs explained how they're taking action to tackle decades of financial inequity:
Let's dive in.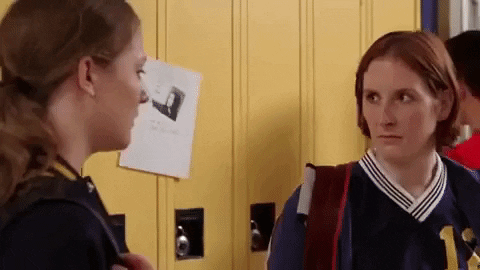 Quick History Lesson
Over a decade ago, the magical fintech industry started to emerge with a significant promise: Extend financial services and access to credit to everyone, including those who are underserved or more marginalized in communities.
Today, 90% of Americans use digital finance.
Yay! That's amazing! But to understand the scope of all the work we still have left to do, we need to look back on what came before.
The default underwriting standard is still based on a FICO score that is deeply unfair. For example, according to Zest AI, half of all white people have a FICO score over 700, but only 1 in 5 black people do.
That's because we're still using a system built by and for one demographic.
President Gerald Ford signed the Equal Credit Opportunity Act (ECOA) in 1974 to improve the impact. The passage of the ECOA mandated that banks use credit history, not any part of a person's identity, in deciding whether to approve a loan.
So credit reporting agencies began calculating number scores in 1989, using a formula created in 1959 by two white men: a FICO score.
Wonderful! That should solve it! Not quite. Using data gathered by a FICO score is just a mirror of inequalities from the past. By using this data, we're amplifying those inequalities today.
The financial activity that credit agencies use in scoring:
Mortgages
student loans
car loans
credit cards
These are inherently biased against BIPOC borrowers because it's based on financial instruments that economic racism has kept out of the reach of racialized communities for decades.
Examples of exclusion:
Redlining the practice of keeping applicants of color, particularly Black folks, from getting mortgages and building wealth through home equity (Officially outlawed by the 1968 Fair Housing Act, it continued informally, more recently in subprime lending).
Employment discrimination has, even today, kept about half of Black Americans living paycheck-to-paycheck.
Auto loans also impact BIPOC most because many dealers charge more and place higher interest rates.
What if, instead, credit scoring agencies factored in thousands of other data points like payments for phone bills, utilities, or rent?
Fintechs Stepping In
Companies like SaverLife and Padsplit have entered the game to help on the housing front:
SaverLife: Offers new ways to promote saving and help Americans save money. Specifically, it supports low and moderate-income families to build a habit of saving money and ultimately building wealth. Serve 600,000 people currently.
Padsplit: Helps people find homes, rooms, and apartments to rent. Offered co-living homes in its platform marketplace in partnership with hosts, primarily serving members who are at a $25k income.
Zest AI, however, impressed me a ton during this panel. Zest AI partners with the world's largest financial institutions (like Freddie Mac and Discover Bank) to tiny credit unions in rural America to help use machine learning to underwrite consumers for credit.
Think of it like this: You would get a fuzzy image if someone could only use 25 data points to describe you. But if someone could describe you in 1,000 data points, you would get a much better picture of credit risk.
AI in digital lending has caught the attention of regulators. But, of course, just because something is automated doesn't mean it cannot have biases. But with the proper safeguards and being super intentional with the tech, underwriting via AI is an improvement from traditional ways.
For example, Zest AI participated in a study with Financial Health Network where they examined one of its customers' use of the technology, Suncoast Credit Union.
As a result, they saw a 28% increase in approvals for women and people of color with no added risk, which kept those folks from turning to payday lenders and other much more high-cost sources of credit.
The big hurdle to overcome is the power of alternative data sources because all of the data points from the alternative data sources are not available to every consumer. They're still emerging.
For Zest AI, full documentation makes this less daunting. So unlike other scores where you have no idea what features are used to underwrite your loans, every assessed model comes with a 300-page document that lists every single model and exactly how it works.
The Impact
A student out of NYU did a recent study on businesses that got PPP loans through fintechs and those that went into brick and mortar stores of traditional financial institutions like Bank of America and Wells Fargo.
She found that people with the PPP loans granted via fintechs were distributed much more evenly according to gender and race than the access to loans through in-person meetings and financial institutions.
Fintechs played an essential role in extending PPP loans to Black- and Hispanic-owned businesses, she found.
The digitization of finances leveling the playing field and expanding access by reducing the impact of racial biases on credit decisions – I think that's such a significant development that often goes overlooked.
INTERNATIONAL
Aussie Fintech Company's US Expansion
Aussie fintech company Lumiant said they took on a $3M minority stake investment from Savant Wealth Management, a $13.5B AUM national RIA.
The move will accelerate Lumiant's international expansion into the lucrative $52.9B U.S. financial planning and advice and the $142B accountancy services markets.
Here's what makes Lumiant stand out in the sea of wealth tech companies 👇🏽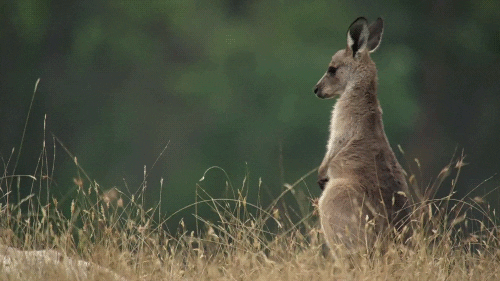 Its focus is on providing financial professionals with tools to create deeper relationships with their primary point of contact, other household members, and next-gen individuals.
Lumiant CEO and Co-Founder Santiago Burridge believes the incumbent financial services technology stack traditionally ignores this.
This is a huge oversight given the impending wealth transfer and the stickiness of client-advisor relationships.
Lumiant is coming into the U.S. full force. But the funding isn't the reason why I think this story matters.
My Twitter thread highlighting the incredible fintech landscape in Vietnam reminds us to keep a global perspective.
Plus, Lumiant's advice-centric platform is designed for advisors and accountants to facilitate meaningful life-based financial planning with their clients.
This is a priority to this fintech, which means it is so far ahead of the equivalent software in the U.S. in terms of creating technology that allocates emotions, values, life choices, and meaningful goals.
Bonus points: One of its primary objectives is to solve the problem of women not being heard in discussions with financial planners and advisors.
Their platform legitimately works meaningfully to empower the advisor to give equal weight to the input of every family member (ahem, ladies!)
Extra saucy details curtousey of bestie Elena Krasnow.
EVENTS
Future Proof Demo Opens Call for Applications
Alright fintech fam, it's your time to shine.
Future Proof Festival, the coolest wealth and fintech event hitting the shores of Huntington Beach has opened up applications to give 10 fintech companies the opportunity to demo their platforms.
You'll do this IRL in September to thousands of financial professionals, wealth managers, venture and private equity investors, and some of the industry's most influential leaders (like me).
Ok, there will be real influential leaders there like Downtown Josh Brown, Michael Batnick, and Ben Carlson (ever heard of The Compound show?) that you can get your fintech in front of.
The deets:
Applications to become one of the 10 fintech providers featured at Future Proof will be accepted now through July 8th.
Any company that has built fintech tools and products is invited to apply
Nominations are expected to be competitive as Future Proof has fielded more than 150 applications for speaker roles, none of which are pay-to-play.
The 10 companies who will present at Future Proof will be selected by a judging committee of industry experts who will evaluate each fintech applicant based on creativity, outside-the-box thinking, and the ability to create a real impact for the Future Proof audience.
Winners selected to showcase will be announced on July 26th ahead of Future Proof, which will run from September 11-14 in Huntington Beach, CA.
If there's anything I can do to help, hit me up! Hope to see you there! ☀️
WTF ELSE?